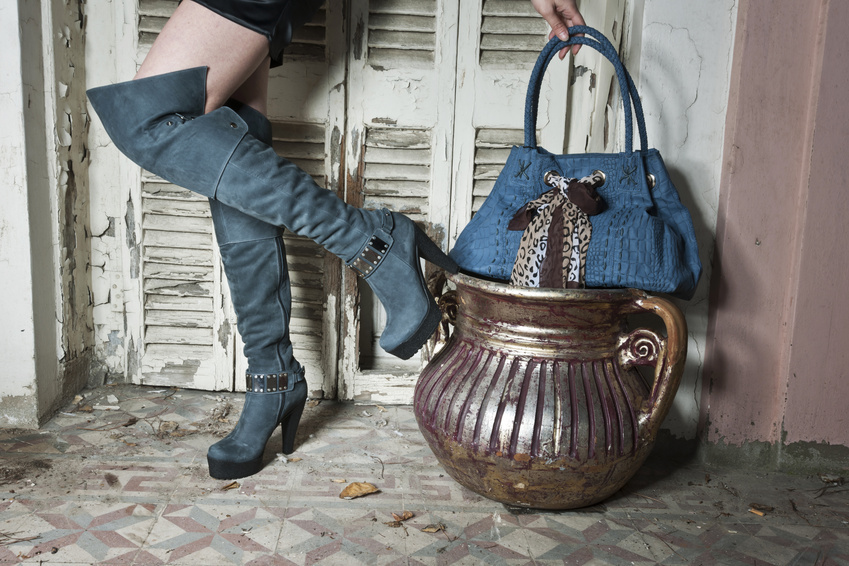 One of the latest fashion trends is the over-the-knee boot. Often seen on various actresses, models, and fashion-conscious women, over-the-knee boots can look tastefully stylish and sexy or casually cute and comfortable. When considering buying a pair of over-the-knee boots, be sure to stick with a dark, neutral colour, style them carefully with a muted outfit, and choose a heel to suit the occasion.
Stick With a Dark, Neutral Over-the-Knee Boot Colour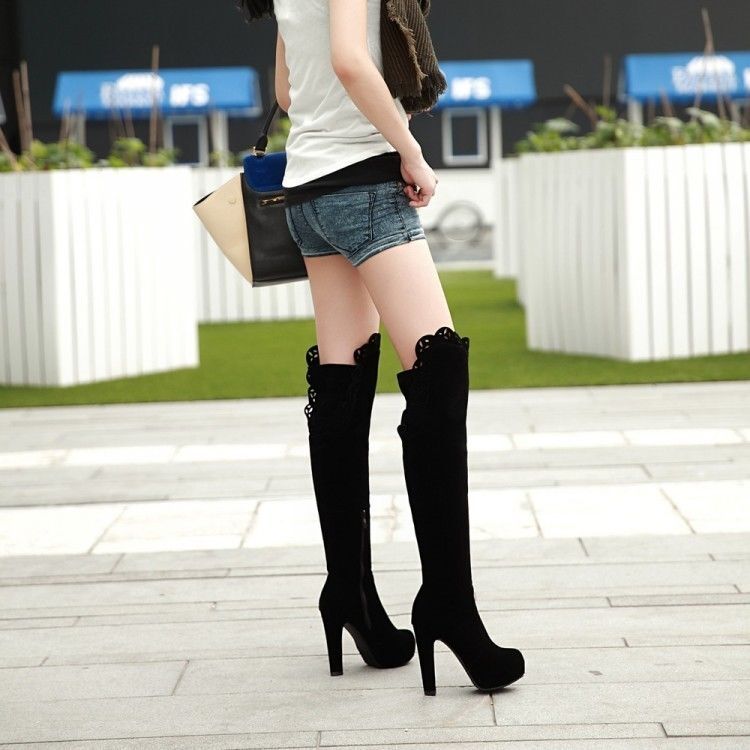 Women's over-the-knee boots do not have to be a daunting consideration for an outfit, and wearing over-the-knee boots does not mean one has to compromise on style. Because a tall boot, like a thigh high boot, can be a bold fashion statement, be sure to choose a neutral, dark colour. Black over-the-knee boots are the most flexible choice and can pair with a wide range of outfit colours, patterns, and styles. Black boots are suitable for day and eveningwear. For a more casual look, try a brown pair of boots, or a dark tan over-the-knee boot. When it comes to stylish boots, especially thigh high boots, the best option is leather. Leather over-the-knee boots look elegant, feel comfortable, and are worth the extra investment. Suede leather boots tend to create a more casual look, while luxe leather or patent leather boots suite a more formal or dressy occasion.
Style Over-the-Knee Boots Tastefully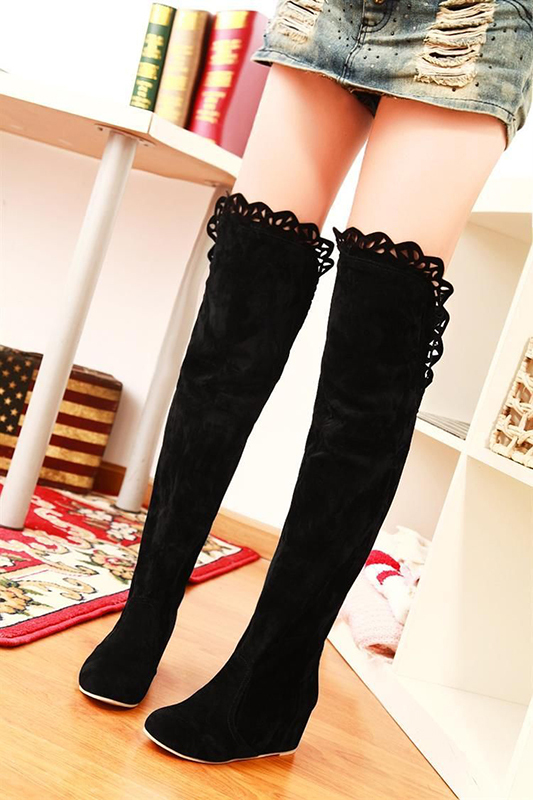 To keep an outfit looking elegant and tasteful, customise ladies over-the-knee boots carefully. When pairing with a short skirt, ensure the skirt sits just above the top of the boot, showing just enough skin without revealing too much. A soft flowing dress suits a tight fitting tall boot, while a fitted skirt can nicely complement a more slouched style of over-the-knee boot. If pairing over-the-knee boots with skinny jeans or leggings, be sure to wear an oversized top that covers the buttocks. A tunic or long jumper is a great option for this.
Consider the Heel on Over-the-Knee Boots
For a more casual look, as well as for comfort, choose flat over-the-knee boots. Depending on the style of the outfit, a comfortable pair of flat, tall women's boots is suitable for casual day wear as well as for an evening out. From casual riding style boots to more chunky heeled long boots, buyers have a number of boot heel options when choosing over-the-knee boots. For a dressier occasion, consider a tasteful pair of high heel over-the-knee boots. If elegance and tasteful style is important, be careful when choosing to wear a pair of stiletto heel thigh boots.