Manufactured from 1983 until 1993, the Ford Orion was a popular family sedan. Today, many are still in existence. Consumers who own, or are considering purchasing, a Ford Orion do well to consider a few of the top ways they can customise their ride.
Custom Wheels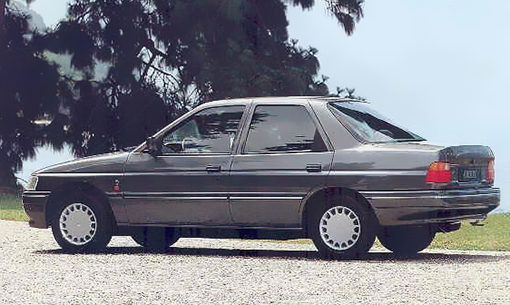 It is surprising how custom wheels can completely alter the appearance of a Ford Orion. Larger, shinier, bolder rims enormously improve an Orion's look. There are endless style, colour, and offset-wheel options. Brands like OZ Racing and Speedline offer a wide selection of sleek wheels in a variety of sizes, styles, and finishes. Some consumers prefer basic, lightweight alloy wheels, while others prefer models that are a bit more extravagant, like spinner wheels. Whatever style you prefer, keep in mind that when choosing wheels, you must know the wheel rim diameter and width that you are interested in purchasing ahead of time. You must also make sure that a wheel set's bolt pattern and offset are of the proper fit for your Orion. Knowing these factors makes searching for the perfect set of wheels much easier, especially if you would like to buy used.
Custom Steering Wheel
For a custom interior, Ford Orion owners do well to invest in a custom steering wheel. Custom steering wheels feature a number of materials including wood for a vintage feel, carbon for a racing feel, and leather for an elegant ambience. They are also available in many different colours. With so many choices, it is easy to find a steering wheel design that fits both your personal taste and the rest of your Orion's current or custom interior. If a custom steering wheel and installation cost more than what your budget allows for, you might consider purchasing a high-quality steering wheel cover instead. Steering wheel covers come in just about every colour, material, and design you can think of and they are much less costly than a custom steering wheel.
Custom Paint Job
One of the best ways to make your Ford Orion stand out of the crowd is to invest in a custom paint job. You can choose your favourite bold colour like classic red, bright orange, a shade of fluorescent blue or yellow, or even a softer pearlescent paint colour. You can also choose a colour with an interesting finish, like metallic coloured paint. A custom paint job gets your Orion to stand out, looks newer, and expresses your personal style. You can even complement your custom paint job with custom car decals for an even more personalised look.