Whether you are looking for a sound system for indoor or outdoor use, Philips offers high-quality products that can impress all ears. These products are well suited for both in-home and on-the-go listening. When shopping, keep in mind your preferred listening location as well as device compatibility.
Portable Speakers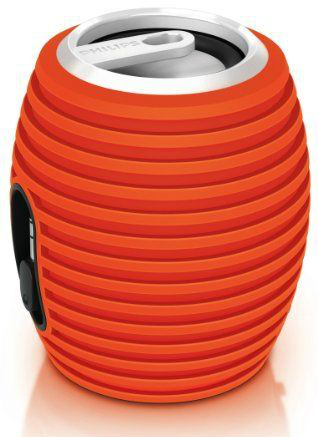 Philips portable speakers deliver high-quality sound and suit for both in-home and outdoor use. Equipped with Bluetooth wireless streaming capabilities, these speaker systems allow listeners to move freely without cords or other entanglements and allow multiple individuals to enjoy music simultaneously. Before buying, ensure device compatibility. Philips portable Bluetooth speakers are compatible with iPods, iPhones, MP3 players, and most mobile phones. Look for those that feature an auxiliary input for trouble-free connection. Moreover, keep in mind size, weight, and functionality. Generally speaking, the larger the speakers, the bigger the sound and the higher the volume. However, because the speakers are intended for easy transport, many individuals prefer small models. Likewise, account for battery life and type; most Philips portable speakers run on disposable AAA or rechargeable batteries.
Wireless Speakers
Philips wireless speakers combine advanced acoustic engineering with cutting-edge wireless technology. Fully compatible with all mobile devices, these speakers receive signals over radio frequencies, thereby eliminating the hassle and clutter of cables. When shopping, think about speaker placement and use. Shoppers planning to use them outdoors should look for outdoor wireless speakers that feature sturdy and weather-resistant casings. You should also keep in mind speaker capability. Many Philips wireless speakers have a built-in tuner, allowing individuals to listen to AM/FM radio. Still, other systems come with an iPod dock.
Docking Speakers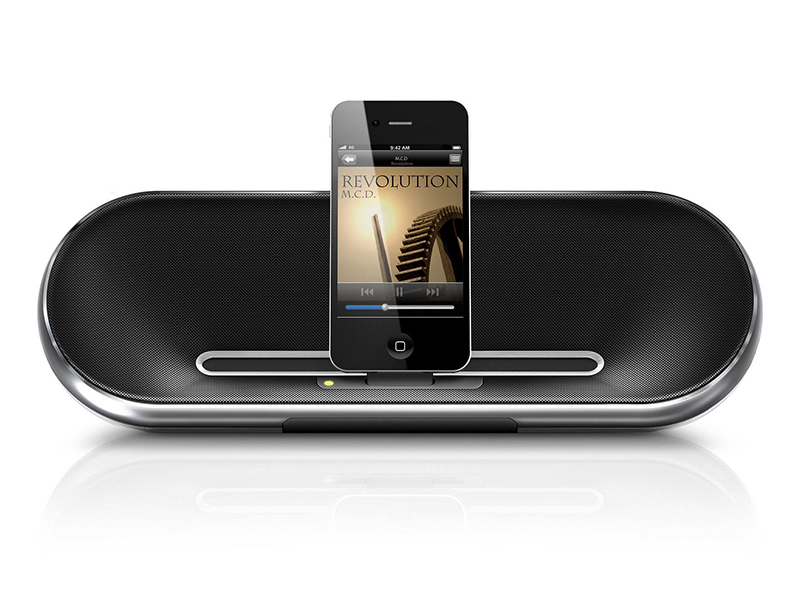 Philips docking speakers give listeners outstanding sound quality and hassle-free music enjoyment from smartphones and tablets. Many also double as a charging station while your music is playing, so listening to music does not mean draining your battery. If planning to listen to music both indoors and outdoors, look for a Philips iPod docking station that comes with an AC adapter to help prolong the life of your batteries. Additionally, ensure that the Philips docking speakers come with a remote control for ultimate control. An AM/FM tuner can further provide endless entertainment as can Philips docking speakers with CD playback. Still, some iPod docks double as an alarm clock; these units are perfect for bedside placement.