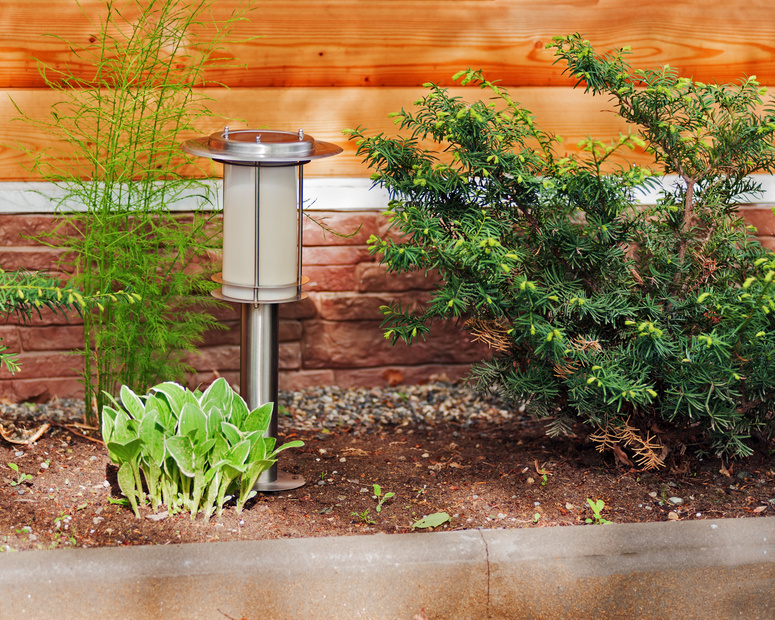 Solar outdoor lights offer a convenient and eco-friendly light source to anyone with a garden, yard, or path. Since they collect their own energy, solar lights are also more cost effective over time than traditional lights that require a power outlet or batteries. Integrating solar outdoor lights into a garden is easy as long as you have sunny areas for your lights.
Positioning Solar Outdoor Lights Around a Path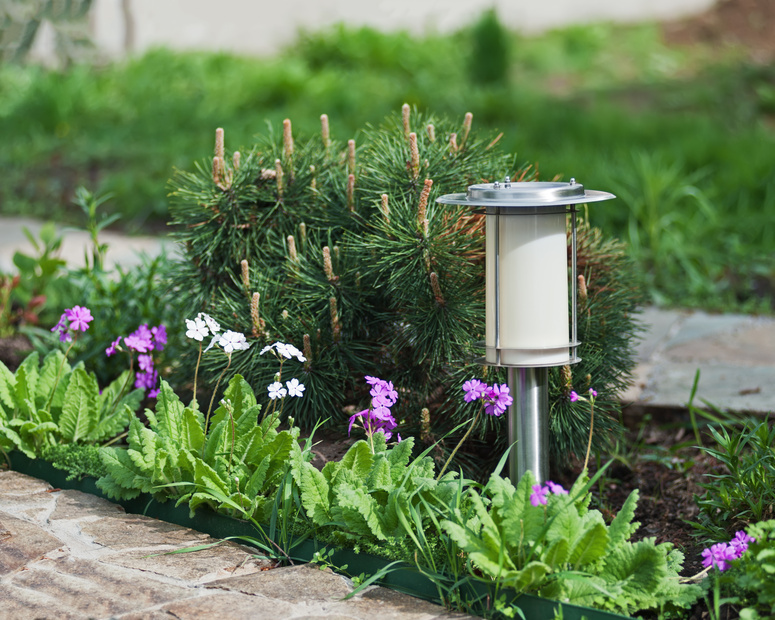 Solar path lights need very little maintenance, are easy to install, and require no cables or batteries. Solar garden lights come in several sizes and include options that rest directly on the ground or sit on small poles slightly above the ground. You can choose which option you want based on the amount of sunlight in your garden, and personal preference. Lower lights blend in better with other garden decor, while stake lights are more of a statement. You can place your path lights every metre or so on each side of the path to your door. You can also choose to set solar path lights up on steps, and up to a deck.
Installing Outdoor Decking Lights
Solar decking lights are very practical throughout the year, and act as security lights. Most solar decking lights feature a separate solar panel that you can place on the roof of the deck, or on the side of the building, to catch the most sunlight. Solar deck lights features include motion sensing, remote controls, waterproofing, and weatherproofing. Solar wall lights are a more decorative option if you are looking for something stylish for your deck.
Integrating Pole Mounted Solar Outdoor Lights into a Garden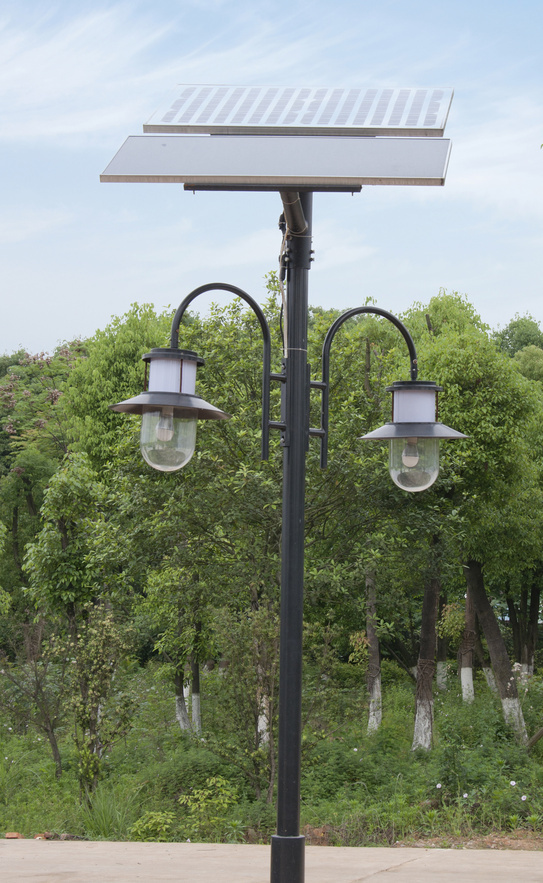 Finally, the most popular way to integrate a solar light into a garden is to use a single large post mounted lamp. This solar lamp lights up a large area of your garden without taking up a great deal of space, is easy to install, and often includes all the features of deck lights. Post mounted solar lamps are great for installing at entrances and throughout a garden. Integrating solar lamps on poles into an outdoor space is also easier than with other types of solar lamps because the solar panel is up higher, which makes it easier for it to capture sunlight.