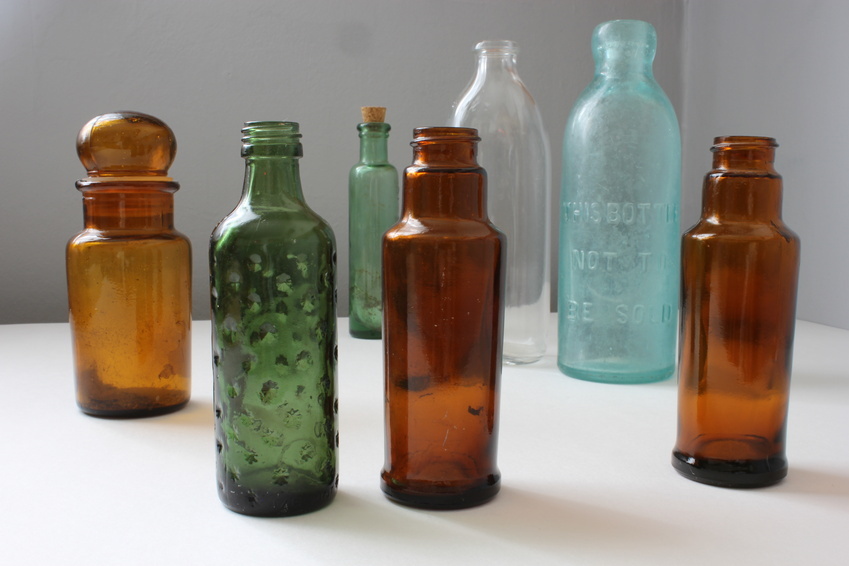 Most households use plastic or glass bottles, then recycle them or throw them away. Instead of wasting the old bottles you have, make use of them and reuse or upcycle them into practical and attractive items for your home or garden. Reusing old bottles saves money, brings a sense of achievement, is better for the environment, and enables you to truly engage in green living.
Using Old Bottles to Create a Candle Hurricane Lamp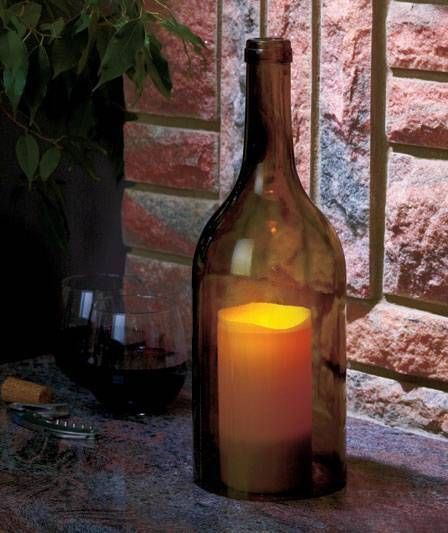 You can use old glass bottles to create an attractive hurricane-style lamp that protects a candle from wind and inclement weather. Remove the label from the bottle. Use a vise and a glass cutting wheel or a rotary tool with a glass scoring attachment and score all around the bottle, roughly 2 centimetres from the base. Take the scored bottle and boil the kettle. Then hold the neck of the bottle with the score line hanging over the sink or a sturdy bowl. Dribble the boiling water slowly over the score line. Immediately submerge the bottom half of the bottle in very cold water and listen for a cracking sound. Remove the bottle and, wearing thick protective gloves, twist and pull the bottom of the bottle below the score to pop off the base. Use protective gloves and a sanding block and sand the cut down to remove the sharp edges. You can then use tea lights or tapered candles in the garden or in a draughty room by lighting the candle and placing your candle hurricane over the top.
Using Old Bottles to Create a Plant or Flower Holder
Remove the label from plastic bottles and cut them in half. Leave them plain if they are purely functional, or paint and embellish the two halves for a pretty finish. Remove the bottle cap from the top. At the larger end of the top half, cut a scalloped edge. This adds a decorative touch and stops the two halves slipping inside one another. Turn the top neck down, fill with soil and add your plants. Sit this half inside the bottom half. Add water to the base, covering the bottleneck, allowing the plant to take as much water as it needs without getting waterlogged.
Using Old Bottles to Make a Greenhouse
Remove the labels from plastic bottles, cut off the base of each bottle. Thread the bottles onto garden canes. Attach the garden canes to the frame, then attach each frame to large timber corner supports. To make a door, make a smaller door-size frame and attach it via hinges to a larger frame. Make a gabled roof by adding two timber triangles and a top beam to the top of the greenhouse, then thread more plastic bottles onto canes and attach to the roof frame.