Those who have suffered through some degree of carpal tunnel syndrome understand the intense pain the condition inflicts on the wrist, hand, and fingers. Wrist supports not only alleviate the pain, they also provide prevention against the onset of the painful malady. Consumers who want to mitigate wrist and hand pain during repetitive tasks should consider buying one of the top wrist supports.
Wrist Support Features to Consider
Manufacturers do not create all wrist supports equally, but the top wrist supports share common features. Each of the wrist supports provides dependable compression that supports the wrist joint. An over-the-thumb design ensures a snug fit, without placing too much pressure on the hand, as an overabundance of pressure can reduce blood flow and exacerbate repetitive motion injuries. Although the type of materials used to construct the top wrist supports vary, the common denominators include a soft feel that produces increased blood circulation, adjustable straps to account for varied hand sizes, as well as wrist supports that fit both the left and right hand.
Ace Wrist Support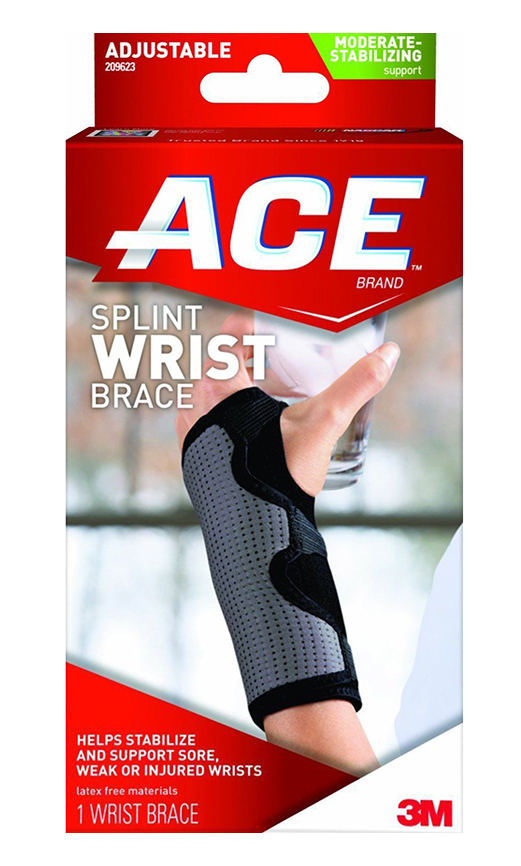 The Ace Wrist Support helps mitigate the pain from general soreness and provides support to a completely healthy wrist and hand during long typing sessions or competitive bowling matches. Consumers also use the Ace Wrist Support to control hand movements during the operation of large landscaping machinery and power tools, such as drills and screwdrivers. Ace utilises laboratory-tested materials that provide long lasting durability. The breathable, soft materials move perspiration out from the skin and into the surrounding air. However, the support retains body heat to relieve the pain associated with strains and arthritis.
Mueller Wrist Brace with Splint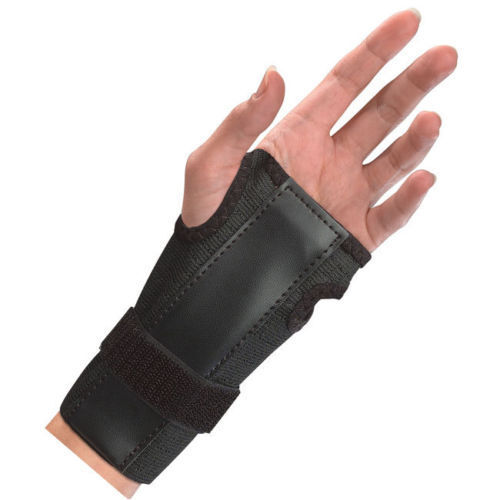 Some wrist injuries cause acute pain, which means users need a full-length splint to stabilise the forearm and wrist. The Mueller wrist brace and splint provides the type of forearm and wrist support that ensures the wrist remains secure during keyboard sessions, as well as for working out at the local fitness centre. Mueller constructs the brace splint to immobilise the wrist, instead of allowing for a little flexibility in movement. The splint principle resembles the principle used by medical practitioners when it comes to forming casts for broken bones. Lightweight materials provide comfort, yet the materials can wrap around the hand several times to provide direct compression.
Schiek Sports Line Wrist Wrap
As one of the few wrist supports manufactured with 100 per cent cotton, the Sports Line Wrist Wraps from Schiek provide optimal wrist support and the capability to remove perspiration quickly from under the wrap. The thumb loop makes the wrap one of the easiest to put on and remove. An extra wide hook and loop closure ensures the wrap remains secured to the wrist and hand. Schiek receives high praise for creating a wrist support that alleviates and prevents pain at the office, on the assembly line, and in the weight room.