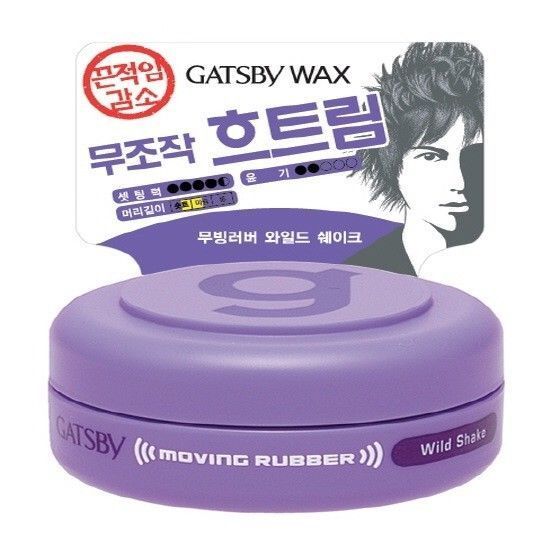 Hair products have been used throughout the years as a means of styling, holding and enhancing hair. These products come in a variety of different formats and are made from a multitude of materials to enable a number of different hairstyles that can be achieved.
With there being so much variety in the market of hair products, the effect each product has on hair differs enormously. From a product that increases volume, to waxes that make the hair appear slick, the number of products available and their varying attributes mean that one should choose carefully which product to use.
The majority of hair products mentioned in this guide are readily available on eBay for prices that may be less than those if one was to purchase them on the high street or from a hairdresser.
The Effects of Using Product in Hair
Hair products vary so much in the effects that they have on hair. The effect the product does have is an entirely subjective choice
Types of Product for Use in Hair
With their being so many effects that hair products can have on hair, there are a number of differing types of hair product used to achieve these results. After understanding which effect is desired, one should comprehend which type of product to use and the reasons why they are used. Here are some of the more commonly used products used in the styling of hair:
* Mousse: Mousse generally comes in two different forms. The first is a spray and the second is a type of cream. Both forms of mousse are stored in a can. The effect that mousse has on hair is usually an increasing of volume in the hair to make it look bigger and fuller. Hair mousse can also add a slight shine to hair to make it look healthy. Hair mousse is commonly used amongst women, but there are also mousses available for men who wish to add volume to their hair. It is recommended that when using mousse that it is combed evenly through hair after application for a consistent style, as well as applying it to wet hair to enhance the shine through the retaining of the moisture already in the hair.
* Gel: Gel is a popular hair product amongst a lot of men. It is a strong product that creates a stiffening of the hair to enable it to be held in certain positions for extended periods of time. Many popular hair product brands have their own forms of gel that perform to a varying degree of stiffness and hold. In terms of the hairstyles that hair gel is used for, it is often used for spiking of the hair, as well as holding quiffs and cow licks.
* Wax: There are a variety of different waxes available on eBay, from many of the leading hair product brands. It is a thick substance used to shape hair into desired styles. Whilst it is not as strong as the likes of hair gel, it is malleable, meaning that styles can be changed constantly without ruining the effect that wax has on the hair. There are a number of different forms of wax available that range in strength and styling properties, such as, wax paste, wax glue and wax clay. Some of these waxes are lighter on the hair and are to be used on thin hair, whereas others are denser and should be used on thicker, fuller hair.
* Hair Spray: Hair spray is a popular hair product used amongst both men and women. It is more water-based than other products but that does not reduce its effectiveness. It is stored and sprayed from a can, and should be kept in cool and dry climate. It is mainly used to stiffen hair and enables users to mould their hair into certain styles without damaging the hair. It has a long hold, yet can be brushed out easily. Unlike the likes of wax, once a style has been held in place by hair spray, the stiffness of the hair relaxes once it has been altered.
* Volumiser: Hair volumiser is used more frequently by women than men. This is purely because of the effect that the product has on hair. It is a means of adding density and volume to hair in order to make it look bigger and fuller. Whilst volumiser exists in shampoo and conditioner formats, it also comes regularly in the form of sprays. These sprays, much like hair mousse, are recommended for application when hair is wet, so that the volumiser can work alongside the moisture that is already in the hair to add further volume. The hair should then be blow dried in order to create a fuller, thicker effect.
* Pomade: Similar in texture and feel to hair wax, pomade is a product that has been widely used as a means of styling hair. In comparison to wax, pomade is considerably greasier and slightly thinner to the touch. Once applied to hair it provides a slick and shiny look that can be combed or brushed in order to create a number of different looks. However, due to the greasy nature of pomade, it can take a number of washes to be fully washed out of the hair. There are various different strengths of pomade, most of which are available on the likes of eBay at tremendously reasonable prices.
Reasons for Using These Products
What with there being such a multitude of hair products on the market, the effects that hair products have are also numerous. These effects are the reasons as to why people use these products in their hair. Here are some of the more popular effects and how they can be achieved:
| | |
| --- | --- |
| Effect on Hair | How |
| | The slicking of hair is a popular effect and hairstyle amongst both genders. The best way of achieving slick backed hair is by adding either hair gel, hair wax, mousse or pomade and combing or brushing it in a backwards motion. In an instance where one's hair may be thicker than others, and thus harder to be held in a slicked back position, more product should be applied until results are achieved. |
| Gloss | Some people use products in their hair as a means of making it appear glossy or shiny. This effect is done to give the hair a healthier appearance. The most popular way of achieving this look is by the application of hair spray or mousse. |
| Volume | Whilst adding to volume to hair is a popular hair styling effect amongst women, there are some products available for use by men that allow hair to appear denser and fuller. It is an effect commonly desired by men whose hair is thinning out. Volumiser is the best product for such an effect, whether it is through shampoo or through a spray or putty. |
| Hold | This is probably the most popular reason as to why products are used in hair. Whether it is to maintain spikes or to create a quiff, there are products widely available that will keep certain hairstyles held in place for extended periods of time. These products include hair spray, gel, wax, mousse, as well as some thicker pomades. |
Buying Hair Products on eBay
There are many of the hair products mentioned in this guide available on eBay. The site provides buyers with ample opportunity to purchase these products at sensible prices that may be less expensive than elsewhere.
To take advantage of this opportunity and view these products, go to the Health and Beauty category and click on the Hair Care and Styling Tools link. Next, click the Gels, Mousses and Sprays filter tab and use the keyword search bar as a means of finding a hair product suitable to specific requirements. For example, if one types in ' Hair Wax', listings will exclusively show items that match the searched for criteria. This is a useful way of tailoring searches and making them much more accurate.
When a suitable hair product has been found that matches the desired criteria, one can then go on to place a Bid or, if made available by the seller, purchase the product via the Buy It Now option. There may also be an opportunity to put forward a Best Offer. If one is unsure about these buying processes, there is a Buyer Tips page offering further information.
Be sure to study the images provided of the product thoroughly to ensure that they match up with the product description before settling for a purchase.
Conclusion
The most common reasons for using hairs products, as a means of styling hair, are the various different effects that the products can have. For example, one can hold a certain style in a desired position for an extended period of time, or one can add volume to their hair to make it appear as though it is thicker and denser.
Reading up on the best products to use alongside certain types of hair is a good way of deciding which product to buy, as is being informed as to the most suitable products for certain styles.
Once an understanding of these effects and reasons for using hair product has been gained, one should take advantage of eBay's online amenities to find and purchase a product in a secure and efficient environment.