There are many brands of desktop computers available with specifications to suit a variety of users. Buyers shopping for 1TB desktops typically intend to store large files and media items, or run large applications. The top five 1TB desktops all have 1TB hard disk drives or larger capacities, as well as other innovative features. Before making a final decision, buyers should consider their requirements in terms of performance speed, display features and clarity, RAM capacity, and the overall design of the computer. 1TB desktops can be bought from computer shops, department stores, and online marketplaces such as eBay.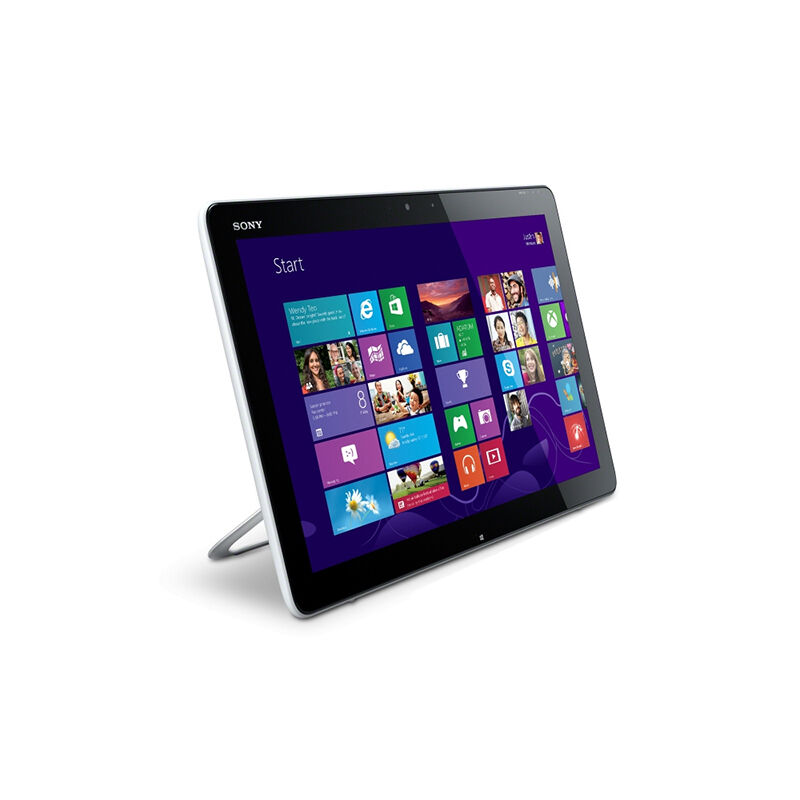 The Sony Vaio Tap 20 is a large desktop-tablet hybrid. Its display is a 312 millimetre by 504 millimetre thin-edged touch screen and the stand can fold away in order to lay the screen flat. The Sony Vaio Tap 20 has a built-in rechargeable battery and an accelerometer, which allows images to rotate to match the screen in a portrait or landscape view. It has two laptop memory slots, which contain a 4GB and 2GB DDR3 RAM module. Users can choose to upgrade the 6GB memory to its maximum capacity of 16GB. The Sony Vaio Tap 20 also has a 1TB hard disk and two USB 3.0 ports. It features a built-in receiver for a wireless keyboard and mouse, and does not require a USB dongle.
---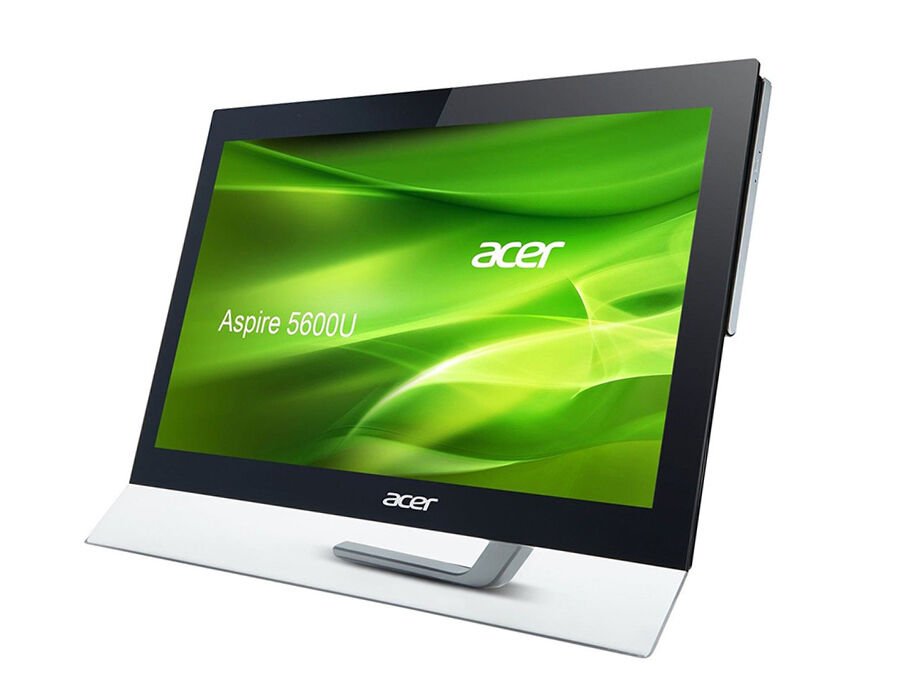 The Acer Aspire 5600U has an Intel Core i3 2.4GHz processor, 4GB of RAM, and a 1TB hard disk. Its 23-inch full high-definition touch screen and HDMI output allow users to watch images from streamed videos and console games in all of their glory. The Acer Aspire 5600U has five USB ports, including two USB 3.0 slots, and it has S/PDIF for home theatre systems. It is preloaded with the Windows 8 operating system, which allows users to navigate and interact with the responsive touch screen.
---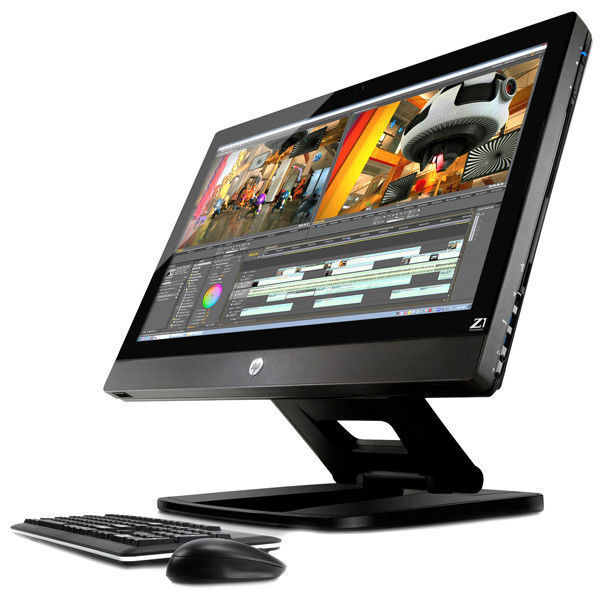 The HP Z1 Workstation has features that make it ideal for business people or gaming enthusiasts. It has a 3.5GHz Intel Xeon processor, 8GB of ECC memory, and a 2GB Nvidia graphics card. The LED screen is 27 inches with a 2560x1440 resolution, which is comparable to Apple iMacs with the same screen size. The HP Z1 Workstation has four USB 2.0 ports, two USB 3.0 ports, an optical S/PDIF output, and a Gigabit Ethernet port. Users can also connect directly to a Wi-Fi network.
---
| | |
| --- | --- |
| 4 | Apple iMac 27-inch 2012 |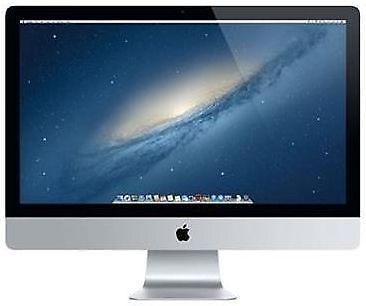 The Apple iMac 27-inch 2012 desktop computer is similar in appearance to its Thunderbolt predecessor. It has a 27-inch display with a 2560x1440 resolution. It features two Thunderbolt ports, four USB 3.0 ports, and an SDXC card reader on the back panel. All of the USB 3.0 ports are backwards compatible. The Apple iMac 27-inch 2012 has an Ethernet port, but it also uses Wi-Fi and Bluetooth. The Fusion drive incorporates a 1TB hard disk and 128GB flash storage to transfer files and programs automatically to optimise performance.
---
| | |
| --- | --- |
| 5 | Acer Aspire Z3-605-UR23 |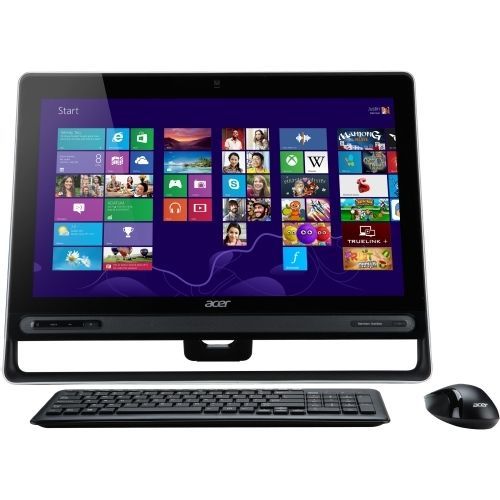 The Acer Aspire Z3-605 desktop computer offers a full 1080 pixels high-definition display behind a 10-point capacitive touch screen, which means that users can operate the screen with both hands simultaneously. The Acer Aspire Z3-605 offers high-definition images with a 1920x1080 resolution for online videos, and its HDMI port allows users to connect console games. It has two USB 2.0 ports and one USB 3.0 port, and its 1TB SATA hard drive provides space and stability. It comes with an Intel Core i5-3337U processor, 8GB of system memory, and Intel HD Graphics 4000, which makes it a good desktop computer for a family.
---
How to Buy 1TB Desktops on eBay
You can search for
1TB or more desktop computers
from any page on the eBay site. Before searching, consider the specification of the desktop computer in terms of its performance speed, display, and design. Perform the search by entering your keywords in the search field. You can browse the collection or enable any of the available filters that fit your criteria. Alternatively, if you already know the brand and model of desktop computer that you want, input those details into the search field to limit your results. Read the item description carefully to ensure that the product meets your requirements.