Commonly used to provide a new level of sound for a factory or upgraded car audio system,
10-inch car subwoofers
pack a hard-hitting punch and deliver the rich, full bass sound stereo enthusiasts crave. These speakers attach easily in place of factory-installed speakers and also mount effortlessly into custom made speaker boxes to accommodate the needs of small cars as well as larger pickups, passenger vans, and SUVs. Whether the speakers come from a specialty car audio retailer or online at eBay, a brief look into the top 10-inch car subwoofers allows consumers to find the ideal unit for their needs and make their purchase with confidence.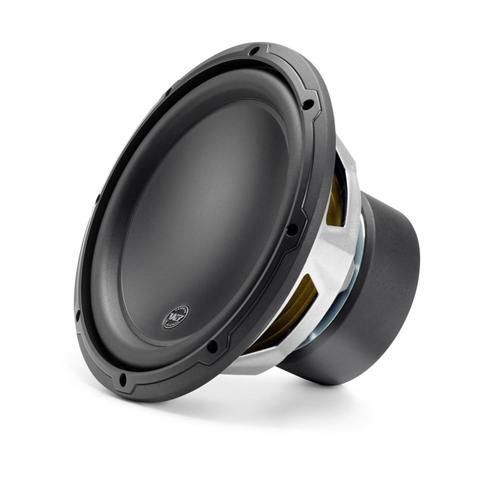 Providing a balance between style and function, the JL Audio 10W3v3-4 car subwoofer handles medium power applications with ease. Designed to pair with an amplifier power source in the 150-watt to 500-watt range, this speaker possesses features such as a rubber grip outer ring, vented bass ports, and the ability for owners to mount it in either a sealed speaker box or a ported enclosure for versatility and ease of installation. The continuous power handling of 500 watts with a nominal impedance of 4 Ohms provides powerful and clear bass support for music of all genres, and the flexible cone produces even and controlled expansions and contractions to ensure longevity with frequent use.
---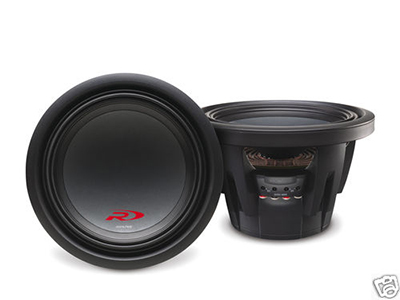 Designed with a slimline look with full component inclusion, the Alpine SWR-1023D comes as a singleton, but has the ability to pair with a mate to dominate basslines for competitions or everyday enjoyment. With a maximum RMS capacity of 600 watts and a corresponding peak capacity of 1800 watts, advanced features such as the insulated heat sink, comprehensive airflow management system, and one-piece aluminium frame resist heat damage and promote smooth, sustained performance no matter the outside temperature or length of use. To ensure powerful bass broadcast, the brand-specific compound radius curve creates a uniform magnetic field to reduce distortion while improving overall sound.
---
| | |
| --- | --- |
| 3 | Rockford Fosgate P3D2-10 |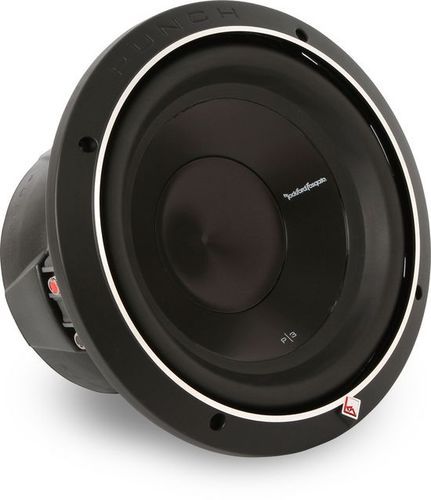 Part of the RF punch series, the Rockford Fosgate P3D2-10 subwoofer features dual 2-ohm voice coils outfitted with Nomex reinforcement collars to create smooth bass with virtually no drops or distortion. The outer housing comes together out of anodised aluminium with a diamond-cut cast aluminium ring as well as rubber over-moulding for easy handling and durable handling long-term. The rigid cone and optional dust cap coupled with the PVC textured magnet cover ensures rigidity and efficient heat dissipation for installation in a speaker box or directly into the vehicle's interior.
---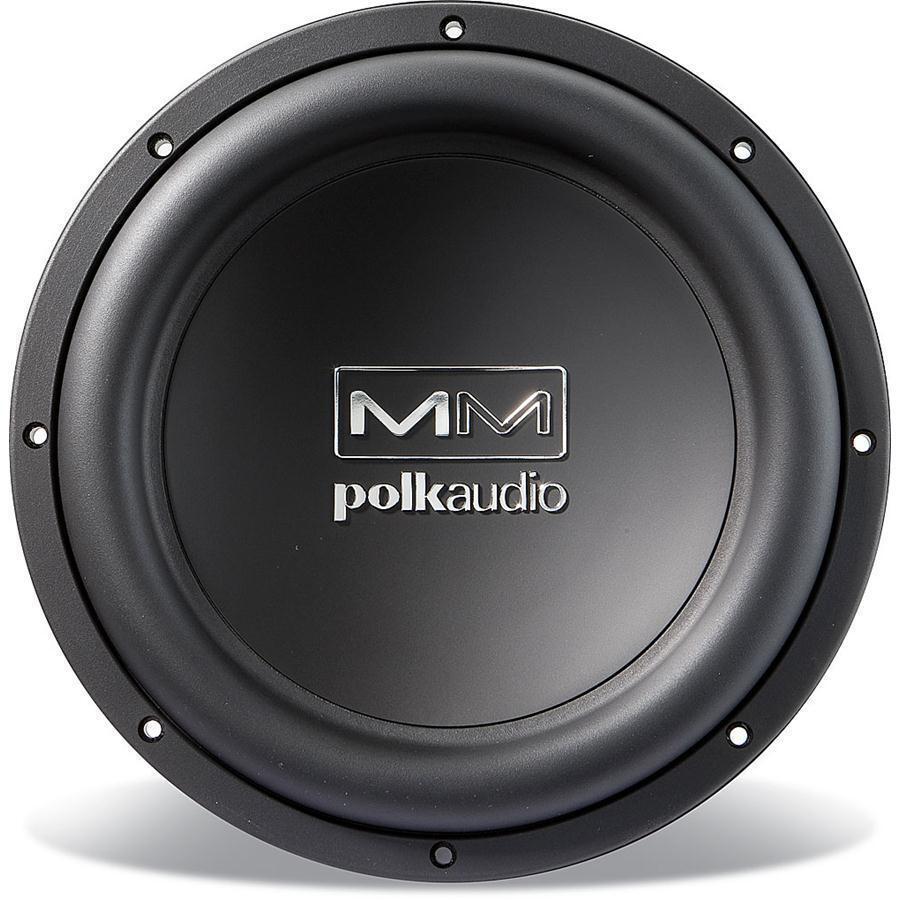 Equipped with a polymer woofer cone and durable butyl rubber surrounds, the Polk Audio MM1040DVC withstands frequent use thanks to the insulated high-temperature voice coils and polyamide former. The heavy duty component terminals accept single or dual speaker wire combinations of up to 8 AWG for versatile applications and a high level of performance without buzzing, distortion, or loss of punch across all genres thanks to the Kippel distortion analyser. In addition to vehicle installations, the MM1040DVC speaker also works well in marine applications for vessels such as yachts, ski boats, and pontoons for hard-hitting bass virtually anywhere. Whether the speaker mounts inside an enclosure or directly in-wall, the heat sinks and insulated components prevent melting or lessening of performance.
---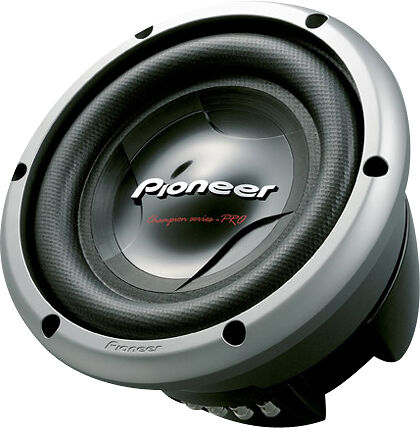 Part of the Champion series, the Pioneer TS-W2502D4 comes equipped with dual 4-ohm voice coils to transmit powerful bass while still staying compatible with standard wiring, amplifiers, and mounts. The proprietary air cushion system enables mounting in the tightest spaces, as it traps air inside for a spring-like effect whilst the woofer expands and contracts to the beat of any genre of music. To work against negative forces such as distortion, rattling, buzzing, and loss of power, the double-stacked magnets create an even field, and pairing it with a standard or low impedance amp allows for full release of up to 3000 watts of power.
---
How to Buy 10-inch Car Subwoofers on eBay
Whether you have a particular brand name in mind or like to make your purchasing decisions based more on features and price, you can find virtually any 10-inch car subwoofer you need on eBay. When searching the site, choose specific search terms like "Polk Audio MM1040DVC 10-inch subwoofer", "Rockford Fosgate P3D2-10 car woofer", or "Pioneer TS-W2502D4 10-inch car subwoofer" for the best results. With some research, shoppers can easily find the 10-inch car subwoofers they need and have it delivered straight to their door. Upon receiving the speaker, shoppers can choose a professional installation job to save time or install the subwoofers themselves.