Wired routers with four ports provide home and small office networks with the ability to share an Internet connection and link devices to share resources.
Routers
also provide a number of other services such as dynamic host configuration protocol (DHCP), intrusion prevention firewalls, and specific network security assets. Buyers can benefit from comparing the features of the top 4-port
wired routers
to help determine the best fit for the device's purpose. With
wireless networking
products grabbing the attention of computer retailers, wired routers are sometimes difficult to find on local store shelves. Sellers on eBay offer a good selection of wired routers, plus the convenience of home shopping and delivery.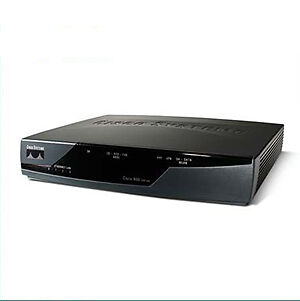 Cisco offers many business class networking components and the Cisco 877 wired router offers business class networking in a small office or home network platform. With the ability to connect to larger networks via a virtual private network (VPN) connection, the Cisco 877 is ideal for a remote office or at home teleworker connecting to the corporate server system. The router provides 3DES or AES security for VPN connection, an intrusion prevention system with an onboard firewall, and antivirus support through NAT enforcing secure access policies. Compatible with DSL and cable Internet services, the Cisco 877 also has IPv6 name resolution and addressing architecture for complete Windows 7 capabilities.
---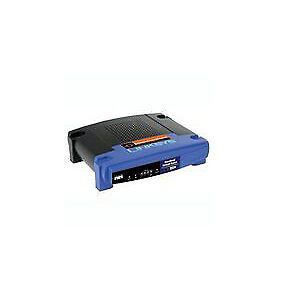 The Linksys BEFSR41 4-port router offers a number of premium features for a moderately priced router. In addition to the four LAN port and a WAN link for Internet connections, the modem also provides an uplink port so that a working port does not need to be dedicated to expansion links when adding a switch or other network communication device. The front LED display shows when the device establishes data links and activity is present. A second row of LED indicators displays solid illumination when the port is operating in full duplex mode and blinks when collisions occur on the port. An orange LED indicates the presence of a 100-Mbps connection. The BEFSR41 can act as a DHCP server on the network, has NAT firewall protection, provides VPN connection support, and administrators can restrict Internet access for specific users on the network.
---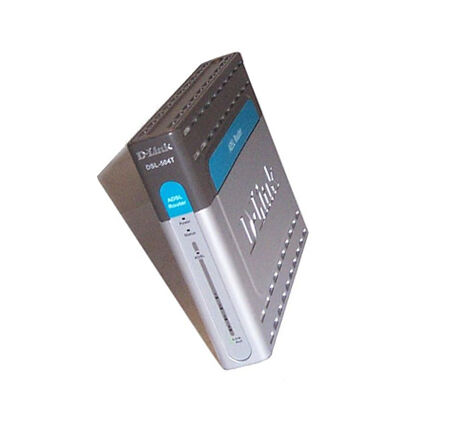 For DSL Internet subscribers, the D-Link DSL-504 uses asymmetric digital subscriber line (ADSL) technology to provide the fastest upstream and downstream connections from existing copper telephone lines. The digital coding of ADSL improves the performance of DSL Internet connection routed through home and business phone networks. The router supports PPP, provides DHCP addressing or static IP address assignments. LED indicators on the front of the router signify an active link and port activity, as well as the speed of connection: 10Mbps or 100Mbps. There are also separate ADSL links and activity LEDs, as well as a status indicator to determine if the router is operating normally or if a port failure occurs.
---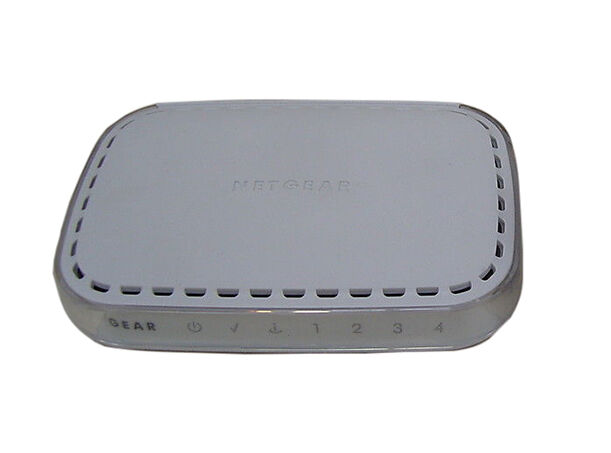 The firewall tools that come standard on the Netgear RP614 provide some features not often found on smaller home and office routers. While it has NAT firewall features, the RP614 also provides denial of service attacks, logs incidents identified as potential security threats, and users can configure it to alert the administrator via email when it detects a significant threat. For outbound traffic the router can also log and notify when network users attempt to access Internet sites that contain subject matter or materials the administrator deems inappropriate. In addition to providing DHCP, the Netgear RP614 can act as a DNS server and provide VPN access.
---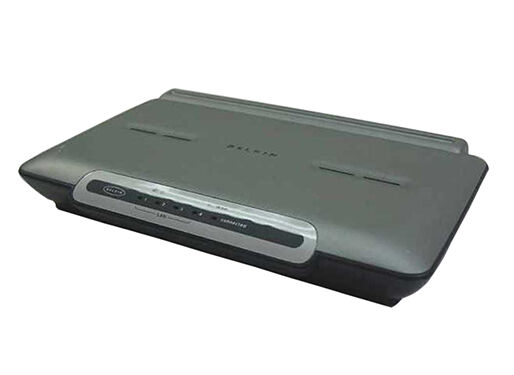 A solid performer, the Belkin F5D5231 wired router is a good basic network device for home or office. The router supports all of the common Internet protocols and provides DHCP address services for connected devices. Equipped with an uplink port for easy connection to other networking hardware, the Belkin F5D5231 provides NAT firewall protection and logs intrusion attacks on the network. VPN support is included and installation software allows for easy setup, or experienced users can access all router services through a web browser for manual configuration.
---
How to Buy a Wired Router with 4-Ports
Shopping for routers on eBay is as simple as entering "wired router" into any eBay search bar. After the list of items matching the keywords appear you can use the filter menu to select only routers with four ports. If you have a preference for a particular brand of router, include the brand name as part of the keyword search. Select the device that best suits your needs; complete the sale on eBay with PayPal to securely transfer funds to the seller. Using a router to configure your network connection provides an additional level of security in addition to the features that your Internet service provider offers.