Solid-state drives present the computer user with a much more reliable and efficient way to store or back up data than hard-disk drives. Instead of writing on and retrieving data from a hard disk, solid-state drives (
SSDs
) use flash memory, which is significantly faster. Moreover, because they contain no moving parts, SSDs tend to be quieter and more durable than their hard-disk drive counterparts, although the cost-per-gigabyte of storage tends to be much higher. Upgrading from an internal hard-disk drive to a solid-state drive can significantly boost an operating system's performance. When shopping for a solid-state drive, consumers should compare factors like capacity, performance, and pricing.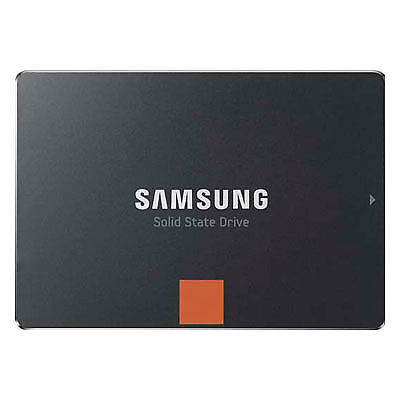 Samsung's 840 Pro Series are high-performance SSDs for demanding applications. The 840 Pro 512 GB contains Samsung's own three-core MDX controller and toggle-mode NAND flash memory; this unique combination makes the drive extremely energy-efficient, which CNET cites as one of its advantages. Its performance delivers extremely fast boot and shutdown times, 10 and 5 seconds, respectively, as well as fast reading and writing for both compressible and random data. Its 7-mm thickness fits in ultrabooks and also laptops with a 2.5-inch form factor, and connects via SATA 3, SATA 2, and SATA. Buyers should note that, while it is compatible with Windows, Mac, and Linux operating systems, its optimising software runs on Windows only.
---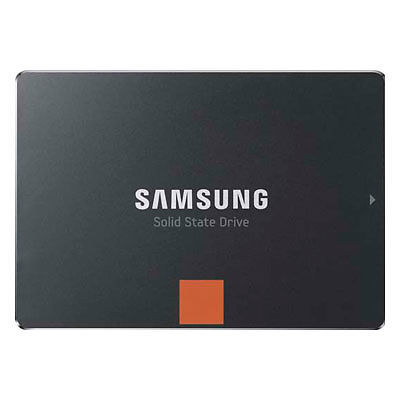 In 2013, Samsung introduced a new version of its entry-level 840 SSDs, the 840 Evo. Featuring a 19nm NAND flash and a MEX controller modelled after the 840 Pro Series' three-core MDX controller, the 840 Evo delivers fast performance even in the lower-capacity versions. Its sequential reading and writing speeds are up to 540 MBps and 520 MBps, respectively, and it boasts random IOPS speeds of 98,000 and 90,000 for reading and writing. TurboWrite technology boosts writing times, and the Rapid-mode software, when engaged, uses the host computer's RAM to effectively double reading and writing times. It is this combination of innovative, high-performance hardware and software that has led Bit-Tech and other expert reviewers to rank the 840 Evo series among the top values in solid-state drives.
---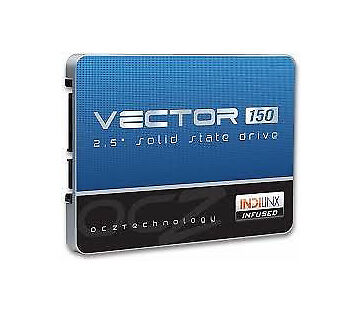 PC Pro has ranked the OCZ Vector among the top SSDs, thanks to its excellent performance and sleek, solid design. The 7-mm drive comes with an adapter bracket to fit into 3.5-inch drive bays, and is compatible with Windows, Mac, and Linux systems via SATA 3, SATA 2, and SATA connections. Its OCZ-manufactured Barefoot 3 controller and 25nm MLC NAND flash deliver sequential reading and writing speed up to 521 MBps and 504 MBps, respectively, and the drive has a life expectancy of up to 1.3 million hours. Purchasers of the Vector have access to cloning software to facilitate transferring data from their existing hard drive.
---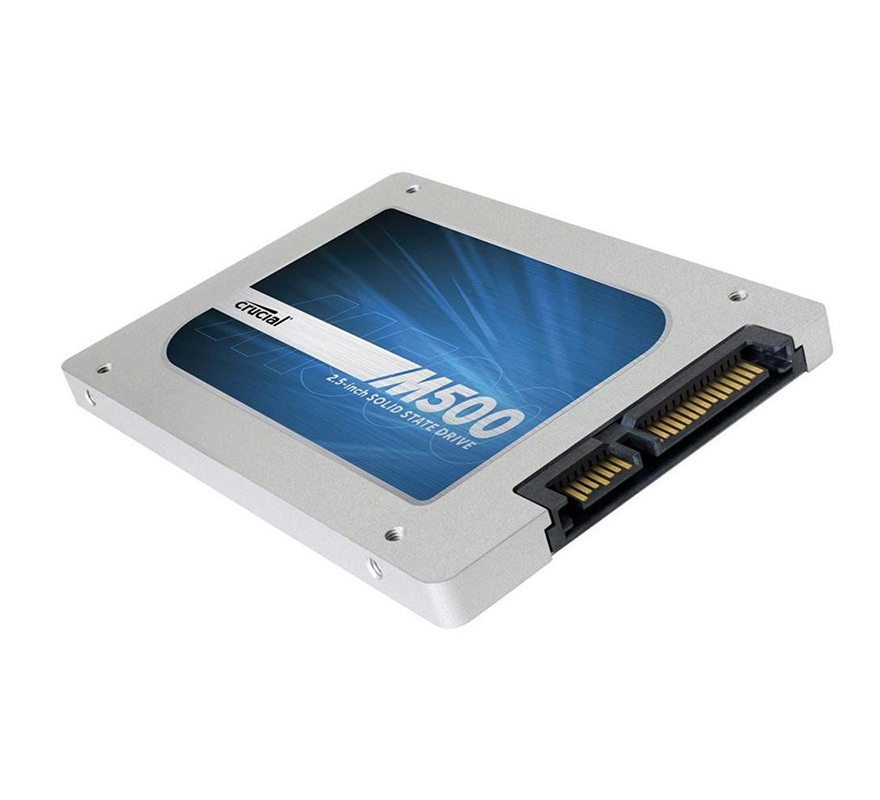 Crucial is a brand of Micron Technology, one of the world's leading semiconductor manufacturers. This may be why the Crucial M500 has an impressively low cost-per-gigabyte without resorting to slower-performance three-layer cell flash memory. Although the 480-GB storage capacity is a bit shy of other drives in its class, the M500 nevertheless earns a top-ranking from PC Advisor, thanks to its multi-platform PC support and solid transfer speeds for large and small amounts of data. The M500 supports AES 256 hardware-based encryption, and its thermal management technology makes it quite energy-efficient, using up to 93-per cent less energy than earlier Crucial SSDs. Crucial specifies random reading and writing speeds up to 80,000 IOPS, and sequential reading and writing speeds up to 500MBps and 400MBps.
---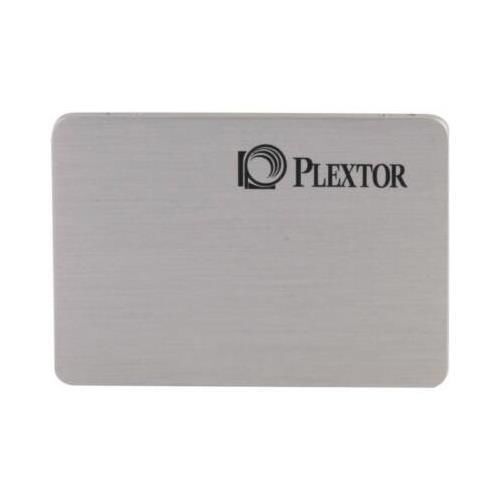 The M5 Pro is the high-tier series of SSDs from Japanese manufacturer Plextor, whose name is becoming synonymous with reliability and quality. The M5 Pro is compatible with Mac, PC, and Linux platforms, and with its 7-mm thickness, it is slim enough to fit into an ultrabook, yet also works with a 2.5-inch or 3.5-inch drive bay (and includes an adapter for the latter). It supports SATA 3, SATA 2, and SATA connections, but for optimal use, the high-speed SATA 3 connection is preferable. CNET ranks the M5Pro among the best of solid state drives, thanks to its impressive boot and shutdown times, and reading and writing large chunks of data. It can reach speeds up to 540 MBps and 450 MBps, respectively, and the meantime before failure is 2.4 million hours. Moreover, this high-performance drive, available in 128-GB, 256-GB, and 512-GB capacities, is very reasonably priced.
---
How to Buy a Solid-State Drive
You can find an extensive selection of solid-state drives on eBay, as well as any additional accessories, such as SATA cables or drive-bay adapters. To begin shopping, go to any eBay webpage, locate the search field, and enter keywords, such as " Samsung 840 Pro 512 GB". Be aware that SSD series come in different storage capacities, so always verify product specifications for individual listings. Check the postage fees and seller's feedback score before purchasing. Upgrading to a solid-state drive is an excellent way to boost a computer's performance. Reviewing an SSD's specifications, capacity, and price-per-gigabyte can help consumers find the right SSD for their needs.