With the devices getting smaller,
AAA batteries
have become more useful than their larger and heavier counterparts. AAA batteries are now the standard batteries for many instruments, medical devices, flashlights, cameras, and electronic toys. When buying AAA batteries, the buyer faces options in chemical compositions, ranging from zinc carbon to alkaline to nickel metal hydride, and whether the battery is fit for high-drain devices such as digital cameras or low-drain cameras such as remote controls. Buying AAA batteries may seem simple, but choosing the best type is a bit more complex than it appears. Knowing the top AAA batteries out there cuts research time and helps buyers to choose the right batteries for their intended usage.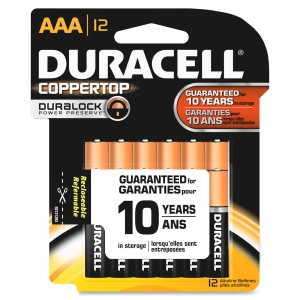 Duracell is a world-renowned brand for its quality batteries, and when it comes AAA types users can rely on Duracell Procell, CopperTop, or Ultra alkaline batteries. The Procell alkaline battery, which is top-rated amongst online shoppers, features a 1400 mAh capacity, a 1.5 voltage, and a maximum of 2.10 Wh energy. The CopperTop variety is ideal for devices such as smoke alarms and remote controls. The Ultra alkaline battery, on the other hand, offers a long-lasting performance and is ideal for higher-drain devices such as handheld video games. Alkaline batteries typically have a shelf life of about seven years, but Duracell alkaline AAA batteries, with their Duralock Power Preserve Technology, boast of up to 10 years in storage. Alkaline batteries in general provide higher energy density, and buying such batteries of a trusted brand like Duracell gives buyers peace of mind when powering their devices.
---
| | |
| --- | --- |
| 2 | Duracell Nickel Oxyhydroxide (NiOOH) |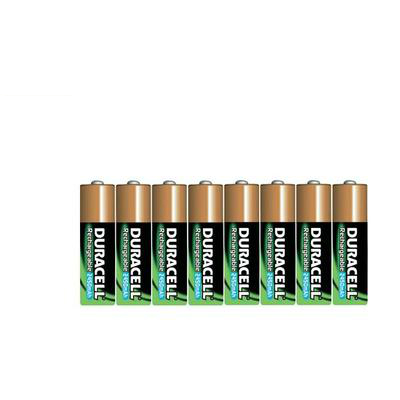 Another top-rated Duracell AAA batteries are the Nickel Oxyhydroxide batteries. These non-rechargeable batteries are part of the Ultra line of Duracell batteries and are popularly known as PowerPix batteries. As such, these batteries are a great alternative to rechargeable batteries when powering a camera. Usually, a pack of Duracell PowerPix batteries allows users to capture up to 200 photos with a camera. The PowerPix batteries also feature advanced nickel oxyhydroxide formula that make them ideal for camera use, with the batteries offering twice the power of their alkaline counterpart.
---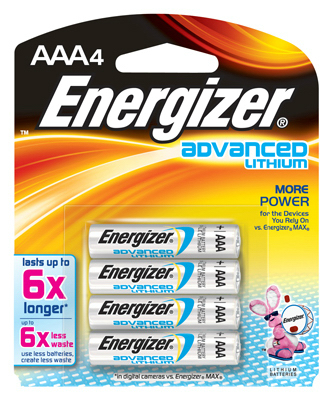 The Energizer Lithium AAA battery is one of the top picks on ConsumerResearch.com and well-reviewed in online shops. These batteries compete with other top batteries for high-drain devices such as digital cameras. As Li-ion batteries, they perform better and weigh 33 per cent less than their alkaline cousins. In ConsumerReports.org battery testing, Energizer Lithium batteries allowed 1,286 photos before being fully depleted, according to Consumer Research. The Energizer batteries fared well against Walgreens supercell alkaline, which only allowed 133 photos. Furthermore, Energizer Lithium batteries, according to PopPhoto.com, can allow taking of 2,890 photos with flash and 5,213 photos without flash. So for high-drain devices such as cameras and portable CD players, Energizer Lithium batteries are a great choice.
---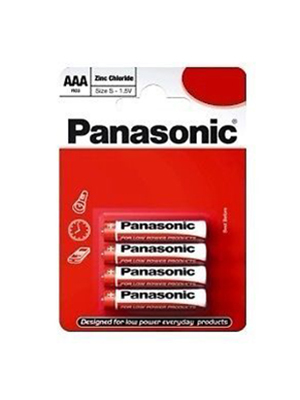 20 per cent of batteries sold in the UK are zinc-carbon batteries, and despite being the first type of batteries, zinc carbon batteries remain popular amongst online shoppers because of their usefulness and better prices. Panasonic zinc carbon AAA batteries are ideal for low-drain devices, and users can rely on the basic and reliable technology to power their devices. Users can store these zinc carbon batteries for up to six years. Buyers looking to use AAA batteries in large quantity or single use find Panasonic zinc carbon AAA batteries a perfect cost-efficient choice.
---
| | |
| --- | --- |
| 5 | Sanyo Eneloop Nickel Metal Hydride |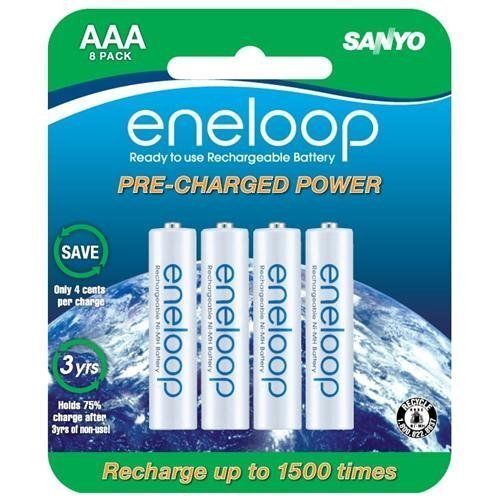 Experts, reviewers, and average users alike recommend Sanyo Eneloop Nickel Metal Hydride batteries due to their performance and ease of use. The advantages of using these Sanyo Eneloop AAA batteries include having up to 1,500 cycles, lasting for a long period without recharging, and retaining up to 85 per cent of the charge even if unused within 12 months. According to Consumer Research, the batteries can power a CD player for 13 hours and 35 minutes or a flashlight for four hours and 45 minutes in the test conducted by TomsGuide.com. In addition, in the test by Engadget.com, the Sanyo Eneloop batteries can take up to 350 photos with a camera. And to top it off, Sanyo Eneloop AAA batteries can come as pre-charged, allowing for immediate use.
---
How to Buy AAA Batteries
eBay is a one-stop shop for AAA batteries, whether Duracell, Energizer, or Sanyo. Buyers can filter the results on the site depending on their preference in brand, chemical composition, and quantity of the AAA battery. Search for listings with free postage as well as listings from eBay's top-rated sellers. To view more discounted items, buyers can check out eBay's Deals page; to get insights from other members about a product, buyers can post a question on eBay's Talk page. Knowing the top AAA batteries on the market allows buyers to take the guesswork out of choosing the best type for them.