American-made audio components have a reputation for accurate, high quality sound reproduction. A
stereo receiver
features an analogue, digital, or satellite AM/FM radio tuner, amplifier, and control unit for listening to stereo music. Buyers should note that an A/V receiver is a better choice if they want surround sound and digital audio processing features, such as those required for home theatre systems. Many American-made stereo receivers are marketed as
integrated amplifiers
in the European market. However true integrated amplifiers usually do not have radio tuners. Shoppers can find American-made stereo receivers at specialist audio shops and on
eBay
.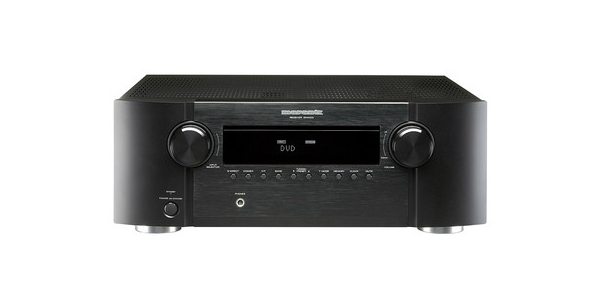 Marantz was founded in New York and established a history of producing high quality radio tuners and audio components. Its SR4023 stereo receiver is made of a combination of aluminium and fibreglass-reinforced resin panels that shield the internal circuitry and absorb undesirable resonance. This model is ideal for a smaller one-room music system. It has a large EI core transformer and oversized capacitor bank to feed the internal circuitry. Users can also connect a power amplifier via the preamp out/main amp in jack, and a powered subwoofer via the low-pass preamp output. Additional features include screw-type speaker connectors, video switching capabilities, and a front key lock.
---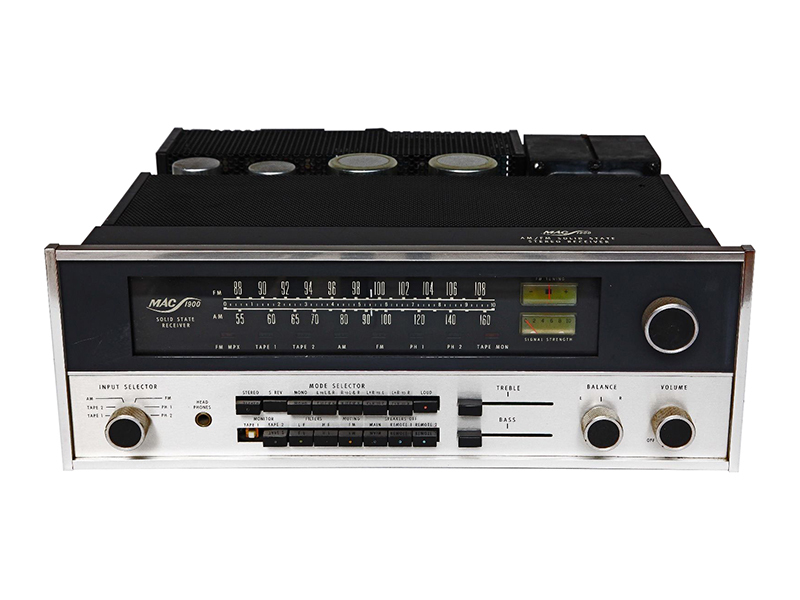 McIntosh is headquartered in New York and designs, engineers, and builds stereo receivers with high standards. The MAC6700 is the McIntosh's first receiver since 1993 and offers 200 watts per channel. It has an integrated AM/FM tuner that receives radio stations with clarity, free of distortion and noise. The tuner features HD Radio Technology that ensures audio reproduction with near CD-quality sound. The preamplifier has 11 inputs, including three digital inputs that decode digital music at up to 32 bits and 192 kilohertz (kHz). It has one moving magnet and one moving coil for superior sound from a turntable. The McIntosh comes with a Home Theatre Pass Through feature that allows users to integrate it into a multi-channel home theatre system. The amplifier section has enough power to drive most loudspeakers. The McIntosh Autoformer guarantees that users' speakers always receive the full 200 watts per channel regardless of their impedance. The Power Guard feature protects speakers from damage and prevents clipping. The company calls this receiver the MAC6700 Integrated Amplifier for overseas markets.
---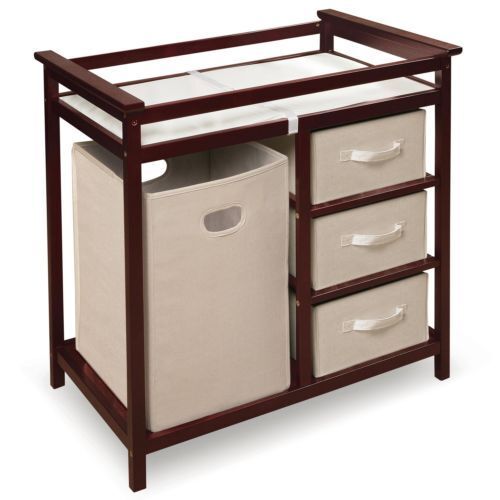 Harman Kardon is headquartered in Connecticut and manufactured the world's first stereo receiver: the Festival TA230. The company continues manufacturing these Hi-Fi components. The HK 3490 has a high performance phono preamp, preout/main-in jacks, high-current amplification, as well as numerous multi-channel extras, including video switching, digital-audio inputs, a dual subwoofer, and Dolby Virtual Speaker technology. It connects to the Harman Kardon The Bridge II docking station, which allows users to listen to music from their iPods. Additional features include ultra-wide bandwidth, stereo preamp outputs, headphone output, a tape monitor loop, two triggered subwoofer outputs, four A/V inputs with composite video, three audio-only inputs, and one composite-video monitor output.
---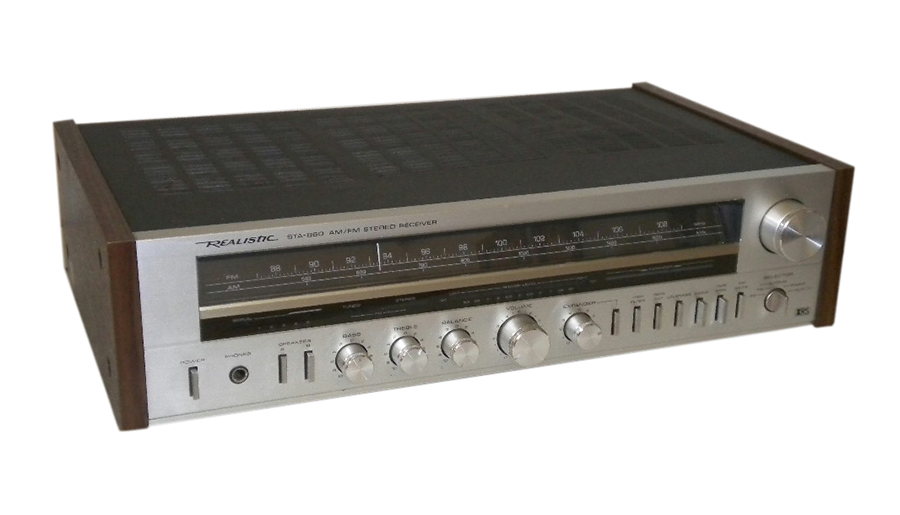 RadioShack is a division of the Tandy Corporation, headquartered in Texas. It no longer manufactures the Realistic brand, but these vintage stereo receivers are still in demand. The company produced them from the 1950s and officially discontinued them in 2000. The Realistic STA-225, released in 1975, is a popular stereo receiver. The original model featured a power rating of 50 watts per channel, with subsequent models varying between 50 and 75 watts per channel. The STA-2100, with a power rating of 120 watts per channel, is the brand's most powerful stereo receiver and it features a high quality metal chassis housed in a wooden cabinet.
---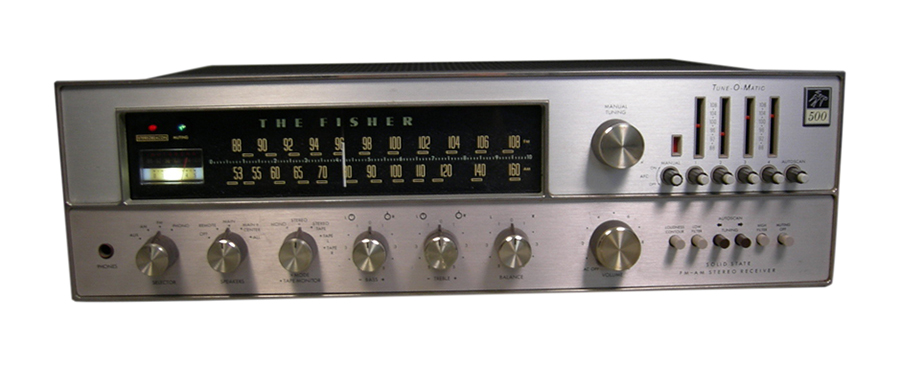 The Fisher, manufactured by The Fisher Radio Corporation in New York, is an iconic range of vacuum tube Hi-Fi equipment from yesteryear. During the 1960s, the company manufactured the 500B and 500C stereo receivers, which featured push-pull 7591 output tubes. They came with optional wood cabinets and aluminium faceplates. Other famous Fisher products include the 800 Series Receiver, and X-1000, X-200, and X-100 Series Integrated Amplifiers. Fisher tuners and receivers often feature similar components, which makes it easy for collectors to swap parts between various models.
---
How to Buy American-Made Stereo Receivers on eBay
eBay
is the perfect place to shop for vintage and new American-made
stereo receiver
s. To search, simply type a phrase, such as "stereo receiver", into the field available on every page and browse the listings to find American-made models. Alternatively, refine the results by using the category filters or add a brand name into the search field. When shopping for American-made stereo receivers, buyers should also look for integrated amplifiers. Few modern manufacturers produce these Hi-Fi components, but vintage and used products are available.