Apple desktops
remain top sellers in the computer marketplace. Along with PC desktops, they represent the computer world's powerhouse. The new generation of desktop computers have led to the mighty all-in-one systems that contain its internal parts entirely within the display panel. Apple leads the way in this technology, but several releases stand out from the rest. Those who wish to upgrade to a high end Apple desktop computer should ascertain which systems consistently receive the best reviews. By understanding what particular computer models can offer them, customers learn important clues that makes choosing a computer much easier. eBay has a good selection of Apple computers that buyers can purchase at very competitive prices.
| | |
| --- | --- |
| 1 | Apple iMac MD096LL/A 27-inch |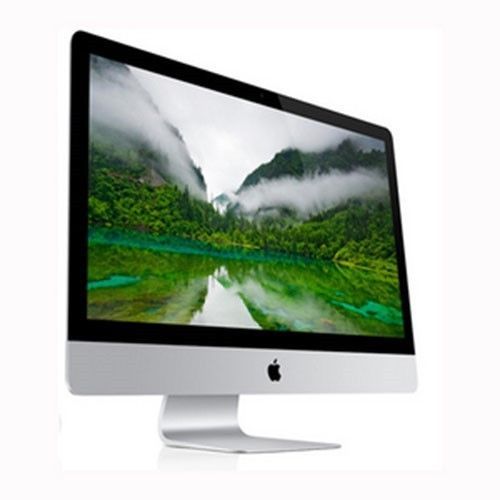 The presents the customer with a wafer thin display panel that features true-to-life colour and reduced glare. This desktop computer delivers high end processing power with a graphics card that enables a full and immersive 3D gaming experience. The 27 inch screen runs at a native resolution of 2,560 x 1,440 pixels. With IPS In-Plane Switching technology, users can satisfactorily view the screen at 178 degrees. The computer operates from a 3.2 GHz Intel Quad Core i5 processor and has 8GB of DDR3 RAM. It features USB 3.0, Thunderbolt, and an SDXC card reader. Although it strongly resembles its predecessor, its hardware differs significantly.
---
| | |
| --- | --- |
| 2 | Apple iMac ME089B/A 27-inch |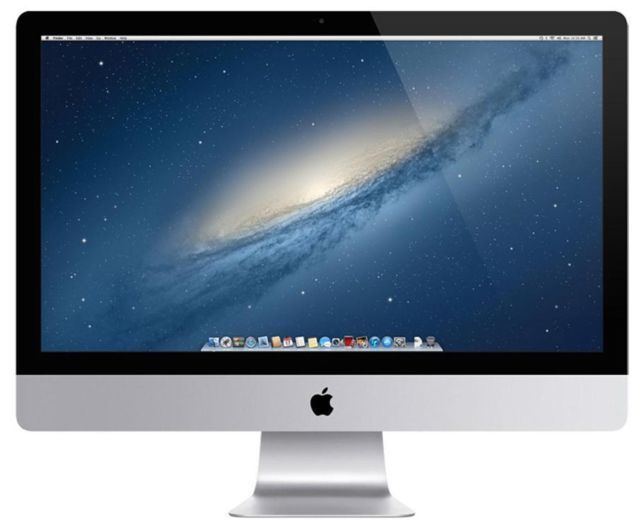 The is an ultra slim all in one system. It features 12GB of RAM and runs on the 4th generation Quad Core 3.4 GHz Intel with i5 processor. However, its turbo boost feature enables users to gain up to 3.9 GHz of processing power. The display uses a backlit LCD and incorporates IPS-enhanced technology to bring superb colour and contrast ratios. An included wireless mouse and keyboard frees up considerable desk space. This system features a NVIDIA GeForce 775M graphics processor to effortlessly manage high end 3D gaming at high frame rates, and facilitate easy editing of HD movies. The display case has a depth of only 5 mm around the edge, making the computer panel 40 per cent less bulky than earlier models. The computer incorporates a 1TB hard drive, has four USB 3.0, and two Thunderbolt ports. It includes a Mini DisplayPort that supports VGA, DVI and dual link DVI.
---
| | |
| --- | --- |
| 3 | Apple iMac MD093B/A 21.5-inch |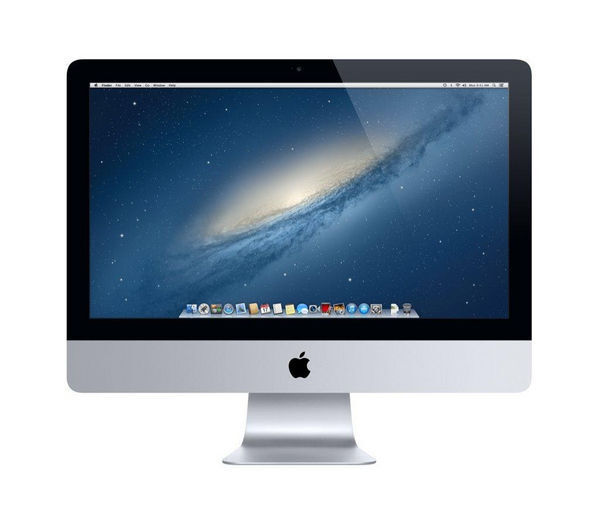 The features the same slim design but on a somewhat smaller scale. This system operates from a 3rd generation quad core 2.7 GHz i5 processor, with 8GB of RAM. Its NVIDIA GeForce 640M graphics processor delivers ultra-smooth digital images, games, and video playback. The reflective glass display sits flush with the LCD screen, reducing reflection by up to 75 per cent. The display offers superb, true-to-life colour calibration with deep contrast ratios. This model comes with wireless keyboard and mouse. Connectivity includes two Thunderbolt and four USB 3.0 ports. This model is particularly eco-friendly and provides users with a drop of up to 50 per cent in power consumption. It is not particularly upgradeable, however, due to the technical difficulties in accessing internal components.
---
| | |
| --- | --- |
| 4 | Apple iMac ME088B/A 27-inch |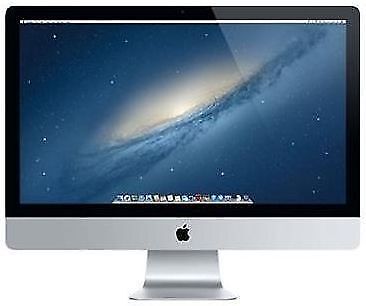 The is another super slim model with state-of-the-art design. The display's native resolution is 2,560 x 1,440 pixels, which delivers crystal clear graphics and high definition video. This computer uses a 3.4 GHz Intel core i7 3770 Quad core processor. Combining this with an NVIDIA GeForce GTX 680M graphics processor, 8GB of RAM, and a 1TB fusion solid state hard drive (SSD), this system is ideal for high end gaming applications. With both USB 3.0 and Thunderbolt ports, as well as Ethernet, wireless, and Bluetooth connectivity, this system offers high adaptability for all kinds of media.
---
| | |
| --- | --- |
| 5 | Apple iMac MD-096B/A 27-inch |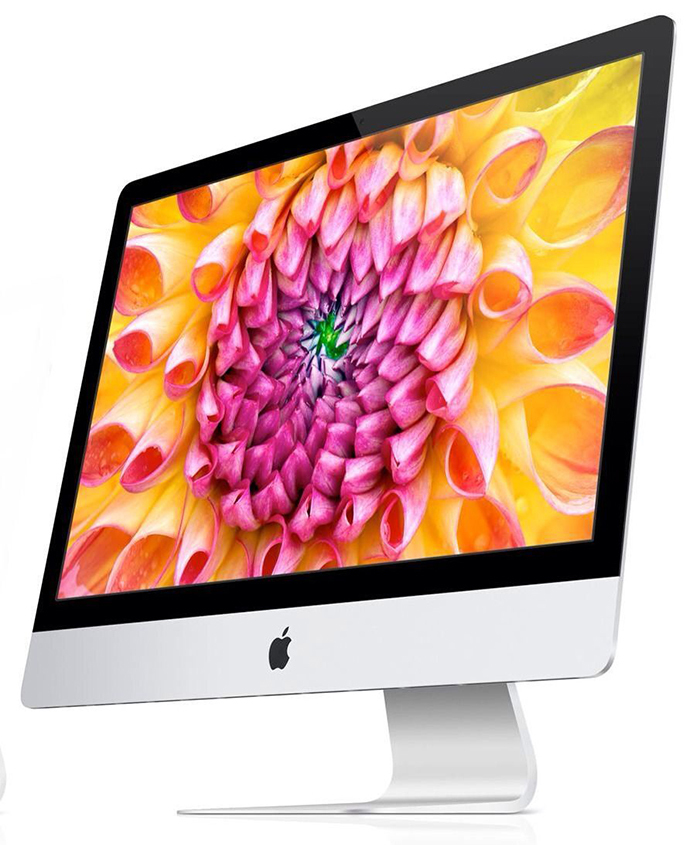 The Apple iMac MD-096B/A 27" is a beautifully designed and engineered all-in-one computer that delivers superb graphics, game and video rendering capabilities, and has a native display resolution of 2,560 x 1,440 pixels. The gloss finish screen incorporates anti-glare technology. It features a 3rd generation Quad core Intel i5 processor, a 1GB next-generation NVIDIA graphics card, and a 1TB SSD. This system includes a wireless keyboard and Apple Magic Mouse. The display includes a built in FaceTime HD camera. Connectivity is via four USB 3.0 and two Thunderbolt ports, and includes an SDXC card slot.
---
How to Buy Apple Desktops on eBay
If you would like to purchase an Apple desktop computer on eBay, enter a broad or model-specific search such as . Carefully note all details pertaining to technical specifications, terms of sale, and returns policies. Ensure that you choose a seller with a positive customer feedback score of 99 per cent or greater. Desktop computers have passed through a revolutionising phase brought about by the advent of tablet computing. The new generation of Apple desktops embody tremendous power, beauty, and performance capabilities. Any notion of finding your ideal Apple system, however, only makes sense after thoroughly investigating what it each one can do for you.