Quality
audio conversion cables
ensure faithful delivery of sound. When buying audio cables, it is important to look for cables that have top-notch shielding to ensure an interference-free signal transfer, as well as good connectors to prevent corrosion. Audio conversion cables can come as optical or coaxial. Both cables have surround sound capable of up to 5.1 channels. Optical sends digital audio signals as pulses of light for interference-free transfer. When considering a coaxial cable, make sure that the cable has 75-ohm impedance. While there are many audio conversion cables on the market, the top brands reliably deliver a stellar performance. Knowing the top audio conversion cables gives buyers the upper hand in choosing the best one for their needs.
| | |
| --- | --- |
| 1 | Monster Conversion Cables |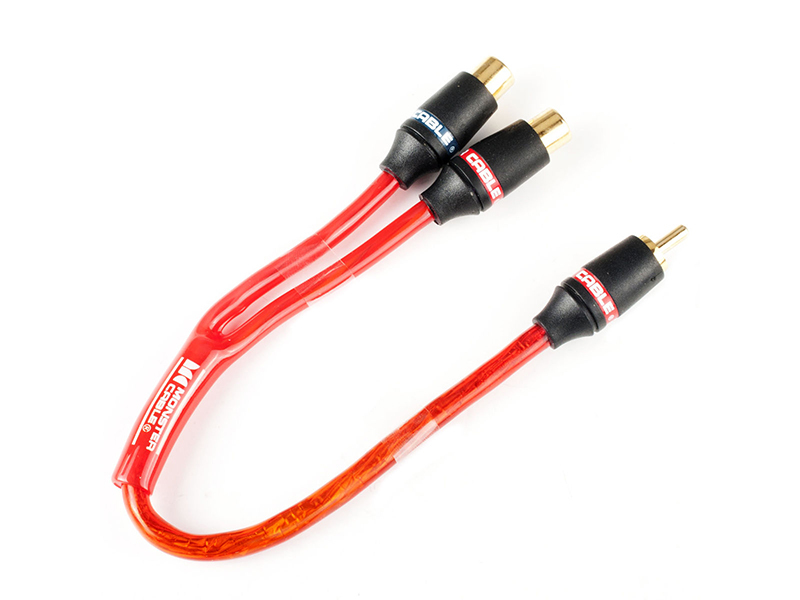 Quality differentiates Monster conversion cables from the other brands out there. These cables, which are made of top-notch materials, allow for lossless audio signals and clarity of sounds. Monster offers a range of audio conversion cables, including a digital fibre optic,, digital coax, stereo audio and RCA, 1/8-inch, speaker, and subwoofer cables. The Fiber Optic 600dfo offers realistic Dolby Digital or DTS home theatre experience, with premium graded-index fibre and two-step polished terminations to reduce signal jitter and dispersion for music and dialogue, achieving clear, dynamic sounds. The Original Monster Cable, on the other hand, is a reliable connector of speakers to a home theatre system or a stereo. Popular with audiophiles, this cable manages complex high-current audio signals to reproduce every genre of music.
---
Relatively inexpensive but solid performers, audio cable, Mediabridge's star player, allows users to connect a smartphone, tablet, or MP3 player to a car stereo or portable speaker to achieve superior audio quality. The cable packs quality materials, including metal moulds, dual-shielding, and gold-plated audio plugs. With the step-down design of the cable, the connections between devices is always firm, allowing excellent audio quality, stability, and reduced signal loss. Mediabridge audio conversion cables are plug-and-play, so users can use them fresh out of the box.
---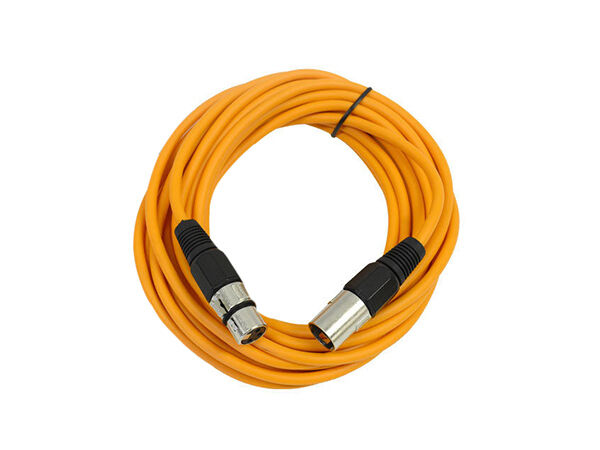 Seismic audio cables deliver fantastic sounds, including speaker, DMX, microphone, MIDI, and instrument cables. The speaker cables, for example, are great for either mobile or permanent installation. These cables, which come at a better price, feature quality conductors and gauge wires. Each 100-foot speaker cable is PVC wrapped and shielded. 24-Channel Snake Cable, another popular Seismic audio cable, allows housing of several microphone cables in one heavy-duty common outer jacket for efficient setup and dismantling. For those looking for affordable audio cables that are of consistently good quality, Seismic audio cables fit the bill.
---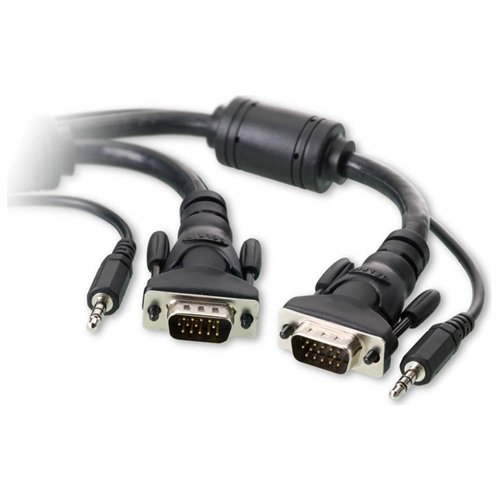 Belkin always rings a bell when relating to networking accessories, but the company also offers good quality audio cables.. The company's audio cables and adapters include MIXIT Aux Cable, Gold-Plated Digital Optical Audio Cable, Digital Coaxial Audio Cable, Gold-Plated RCA Audio Cable, and Stereo Cable. Belkin's white Stereo Audio Cable, which has a five-star rating on Best Buy, allows users to connect their iPod or iPhone to portable speakers, sound cards, or other home stereo devices. The audio cable features 3.5-mm plugs with chrome-finished connectors and nickel-plated contacts, which sends signal with clarity and consistency. The Belkin audio cable is six feet long, allowing users optimal placement and connection. The company's digital optical audio cables are well suited for multi-channel digital surround sound. They can come with a Toslink adapter that links to the optical digital audio line-out jacket, allowing users to connect their MacBook Pro, CD player, DVD player, Blu-Ray player, or gaming console to the AV receiver.
---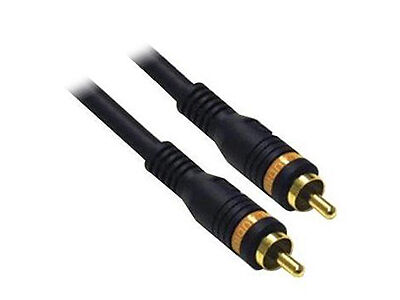 C2G audio cables are simple and reliable cables that offer decent quality at a reasonable price. The company's 3.5-mm M/M Stereo Audio Cable offers fully moulded connectors for great strain relief and nickel-plated contacts for excellent connectivity and longevity. The cable allows users to connect their audio devices to a multimedia speaker. Users can also find RCA audio cables from the company. Its 6-foot Value Series RCA Audio Cable, for instance, allows connection of single-channel audio equipment, with the cable carrying the composite audio signal on the audio equipment. Just like other C2G audio cables, the 6-foot Value Series RCA Audio Cable features fully moulded connectors for great strain relief.
---
How to Buy Audio Conversion Cables
eBay is a great place to begin the search for audio conversion cables. The category system of the site allows buyers to find these cables in sound and vision items, while the filter system allows them to view only cables with their preference. Buyers should keep an eye out for listings with free postage as well as listings from eBay's top-rated sellers. Buyers can even visit eBay's Deals page to find items that give more value to their money. Audio conversion cables are crucial in ensuring excellent signal transfer, and buyers who know the top products out are prepared to make the best choice for their needs.