Specially designed for support and safety,
baby bath tubs
can vary in appearance and features. While some tubs only allow for parents to bathe babies in a reclined position, others allow for variance and even sitting positions. With so many baby bath tub options on the market, parents can experience difficulty in choosing which tub can best meet baby's needs and their own. In addition, parents may find it difficult to find a tub that meets their needs and storage requirements. With some guidance regarding the top baby bath tubs, parents can quickly determine which baby bath has their ideal amenities and storage abilities in mind.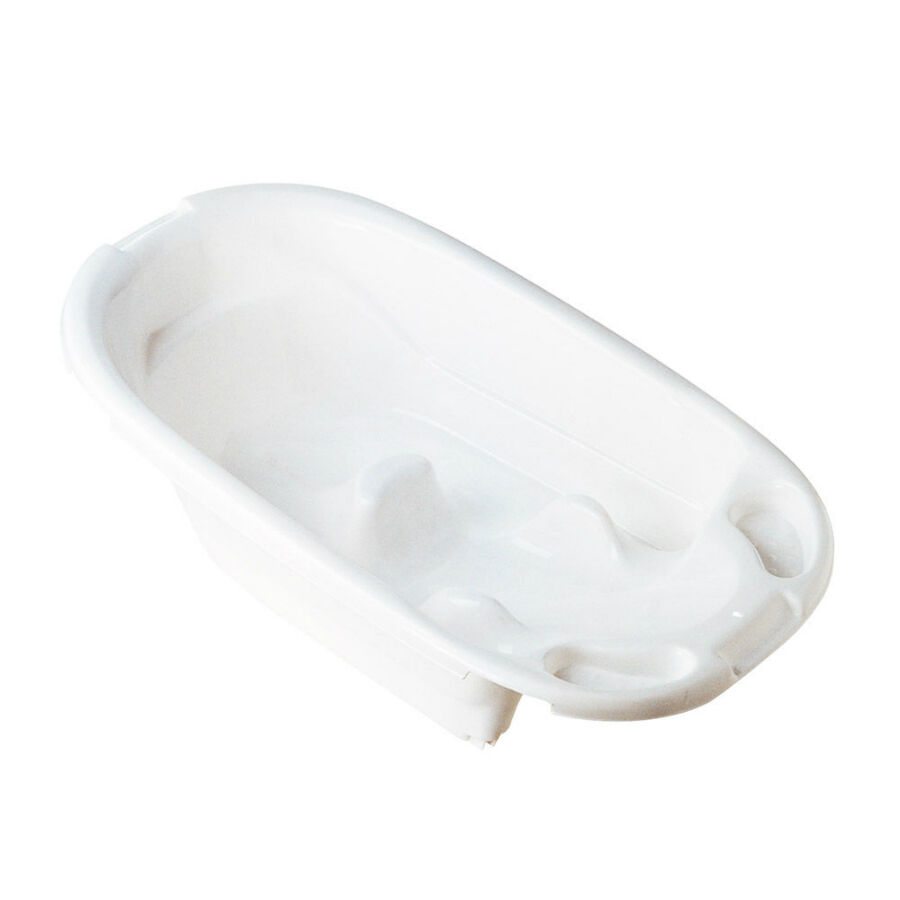 The PRIMO EuroBath utilises special contours in the framework of the tub to keep children safe. For babies under six months, contours along the side and middle of the tub prevent reclining infants from slipping under the water. When babies can sit up without assistance, the stopper in the centre of the tub prevents slipping while the wall of the tub supports baby's back. While the size of the tub may not be storage-friendly, the extra room allows the baby to play freely while the extra water keeps baby nice and warm. The extra space also ensures babies can utilise the tub as they grow, even into their second year.
---
| | |
| --- | --- |
| 2 | Fisher-Price Ocean Wonders Bath Centre |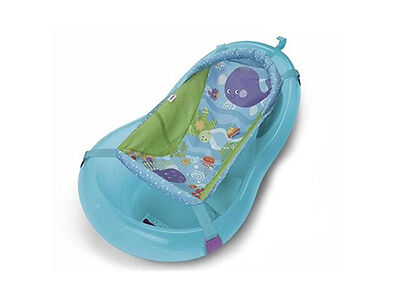 The Fisher-Price Ocean Wonders Bath Centre is another baby bath tub capable of growing with the baby. A sling attached over the top of the tub provides ideal support to infants that parents can adjust. When babies grow and need more room, parents can remove the sling, allowing the baby to bathe in a reclined position. An insert in the tub prevents babies from sliding down. Once the baby becomes a toddler, he or she can sit upright in the opposite, wider side of the tub during bath time. Two brightly coloured ocean creature bath toys keep baby engaged in sensory learning as he or she grows.
---
| | |
| --- | --- |
| 3 | The Prince Lionheart Flexibath Foldable Tub |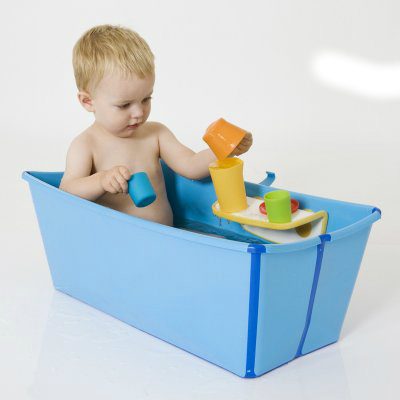 Excellent for bath time while visiting family, travelling, or going camping, the Prince Lionheart Flexibath Foldable Tub expands to a large tub or folds down flat for storage. Available in several bright colours, children can also enjoy the spacious tub with lots of toys or even a bath buddy. The award-winning, lightweight, easy-to-clean tub also prevents children from sliding with an anti-slip bottom. Parents can also feel safe knowing the tub does not contain BPA, phthalates, heavy metals, or other harmful chemicals.
---
| | |
| --- | --- |
| 4 | The First Years Infant to Toddler Tub with Sling |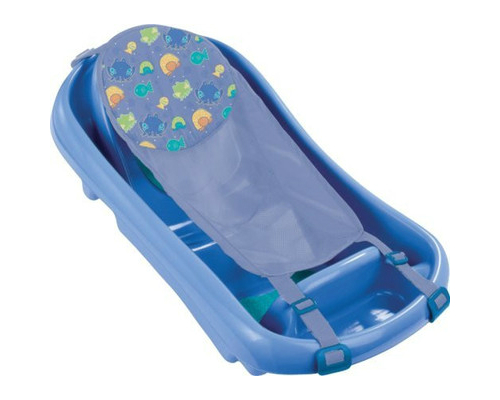 The First Years Infant to Toddler Tub with Sling is another bath tub using the baby sling method to provide support to infants for bath time. The pads within the infant support, however, are mildew-resistant and machine washable and dryable, preventing harmful buildup and making it easier for parents to keep the tub clean after use. As a helpful benefit to parents, this baby bath tub fits in both single and double sinks, allowing parents to stand at the sink for bath time, reducing back strain. As babies grow, parents can remove the sling and bathe the child in a reclined position, with an insert to prevent slipping, until the child can sit up on their own.
---
| | |
| --- | --- |
| 5 | Summer Infant Mother's Touch Large Comfort Bather |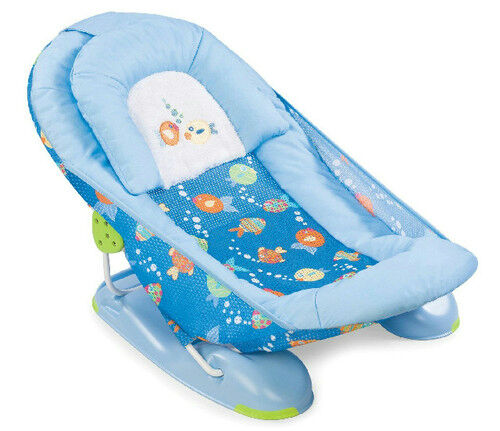 As a bather, the Summer Infant Mother's Touch Comfort Bather provides lots of flexibility during bath time. Parents can set up this bather in the bath tub or in an undivided sink, and the sling structure keeps babies secure. A headrest provides extra support for the head while waterproof non-skid pads prevent the bather from sliding during use. Parents can use the adjustable recline feature to situate their baby in the most comfortable and convenient position. After bath time, parents can remove the machine-washable mesh seat cover, making for easy clean up. This bather is roomy enough to accommodate a growing baby until they are large enough to use a toddler tub for bath time.
---
Buying Baby Bath Tubs on eBay
Once parents determine which baby bath tub has the features they prefer, they can find the one they like without spending a fortune by shopping on eBay. eBay offers a wide range of new, used, and refurbished products, providing more options to help consumers find what they need. Typing in " PRIMO EuroBath" into the search bar on any eBay page leads consumers to a list of results they can refine to their liking. Parents can check the feedback listed on a seller's page or purchase from a Top-rated seller to ensure a positive experience. In addition, many Top-rated sellers offer free shipping, making it quick, easy, and affordable for parents to purchase their baby bath tub on eBay.