Many parents use
baby pillows
as part of their infants' bedding in order to make their babies more comfortable, and to provide them with a safe and cosy place to sleep. Aside from being comfortable, baby pillows also have several health benefits, including reducing acid reflux and colic. These benefits occur due to the slight elevation that baby pillows provide. Many babies also tend to sleep better on an elevated surface, which can translate into more sleep for fatigued new parents. A great place for parents to shop for safe and comfortable baby pillows for their children is on eBay.
| | |
| --- | --- |
| 1 | Kids Line Organic Willow Throw Pillow |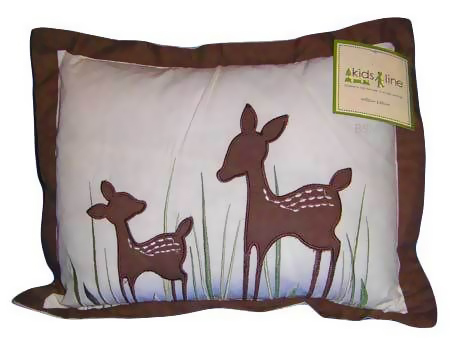 The gender-neutral design on the Kids Line Organic Willow Throw Pillow makes it a good option for parents who opt not to learn the gender of their child before giving birth. Featuring a simple brown embroidered animal motif, the materials in the entire Kids Line Organic Willow Crib Bedding Set are soft to the touch and contain natural, non-toxic vegetable dyes. The set that matches the pillow comes with a duvet cover, bed skirt, diaper stacker, and fitted crib sheet. The cotton for these products comes from facilities that do not use harmful pesticides and insectisides, making it safer for a baby's sensitive skin. Parents who like the pillow and bedding can continue with the embroidered animal theme, as Kids Line also makes a matching Organic Willow Musical Mobile and Organic Willow Canvas Wall Art.
---
| | |
| --- | --- |
| 2 | Madii & Dyl Teenii Tot Organic Toddler Pillow |
Another option for organic bedding for a baby is the Madii & Dyl Teenii Tot Organic Toddler Pillow. Madii & Dyl actually make three pillow sizes for children: the Madii & Dyl Sooki Babe for children three months and older, the Madii & Dyl Mini Me for children over four years old, and the Teenii Tot, which is for toddlers who are 18 months and older. These pillows help a baby be healthier on several different levels. First, the pillows provide appropriate neck support in order to promote spinal alignment. Second, they feature ventilation that helps to regulate body temperature and prevent uncomfortable moisture. Third, they also repel unhealthy organisms such as dust mites and bacteria due to their latex composition, which also assists with preventing allergens. Finally, they are easy to clean and retain their contoured shape even after several washes.
---
| | |
| --- | --- |
| 3 | Pottery Barn's Kid's Pillow |
The Pottery Barn's Kid's Pillow comes in two different types of fill and a variety of sizes. The fills available are a standard down fill or a Luxury Loft down alternative. The Luxury Loft pillow is suitable for use by children who have allergies to down. The different sizes allow children to select a pillow that is most comfortable, and also allows parents to customise the pillow selection for decorative purposes, utilising any of a number of different Pottery Barn Kids Pillow Cases. These pillow cases come in a variety of styles and designs, allowing parents and children to express their own individual tastes and personalities.
---
| | |
| --- | --- |
| 4 | The Relax Right Toddler Pillow |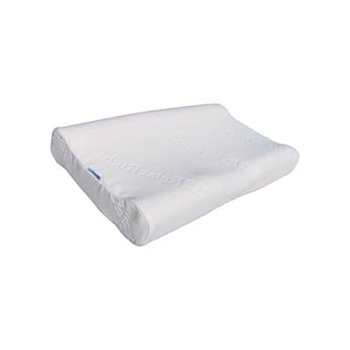 The Relax Right Toddler Pillow allows sleeping children to align their necks and spines in a natural position. They feature Memory Foam filling and are suitable for children between the ages of 2 years old and 5 years old. The Relax Right Pillows also have a velour cover, which has antimicrobial properties for additional health benefits. These pillows promote better posture in children and help them achieve a good night's sleep. They work well for children who prefer to sleep on their backs or on their sides.
---
| | |
| --- | --- |
| 5 | Natura's Organic Toddler Cloud Pillow |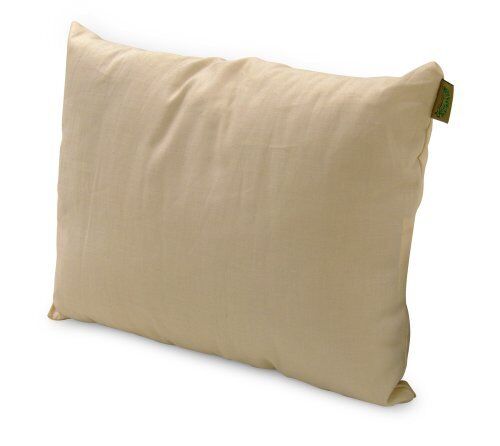 Made out of 100 per cent organic cotton, Natura's Organic Toddler Cloud Pillow does not contain any unnatural materials. The pillow has a moisture wicking surface and is also allergen-free, which makes it suitable for children with sensitive allergies. Natura also makes the pillow with flame retardant properties for additional safety for a sleeping baby. An insulating layer helps the child stay warm at night and helps to regulate body temperature as the baby sleeps.
---
How to Buy a Baby Pillow
When shopping for a baby pillow, many parents find great deals on eBay. The search feature makes it easy to locate suitable products from reputable vendors. All parents have to do is go to any page on the eBay website and type in a relevant search phrase, such as "children's bedding." A wide range of products appears for parents to compare. Parents can also conduct a more specific search, such as "
organic baby pillows
," in order to narrow down the product choices. Shoppers on eBay also have the benefit of being able to see each vendors' prior customer feedback, so they can pick a seller who has a history of good customer service when they purchase bedding for their babies.