Making sure boys and girls have the right
supplies for school
can be a time-consuming process. Choosing an adequate backpack for school, as well as extracurricular activities, can leave parents feeling overwhelmed with so many choices available on the market. With some research into several of the top backpacks for boys and girls, parents can better understand what features can meet their child's needs. Whether they need handy media player features, room for a laptop, or durability for additional outdoor wear and tear, parents can find the backpacks their children need at a price well within their budget when looking into the top consumer choices for children's backpacks.
| | |
| --- | --- |
| 1 | Jansport Thundervolt Backpack |
Receiving high marks in comparative product reviews, the Jansport Thundervolt backpack is an excellent option for kids. Top technology keeps straps soft on the shoulders and side compression straps go across the sternum to keep the bag close to the body and to take strain off the body where possible. Several handy pockets keep possessions organised, while the bungee cord across the front helps kids keep extras attached, like extracurricular gear and sports equipment. For older children using an iPod, this Jansport backpack offers a pocket for the iPod that still provides access even as kids wear the backpack. This feature is only compatible with the iPod, video iPod, iPod Nano, and iPod mini. There is a convenient headphone port on the shoulder strap and dual port connection for third generation and newer iPods.
---
| | |
| --- | --- |
| 2 | L.L. Bean Junior Original |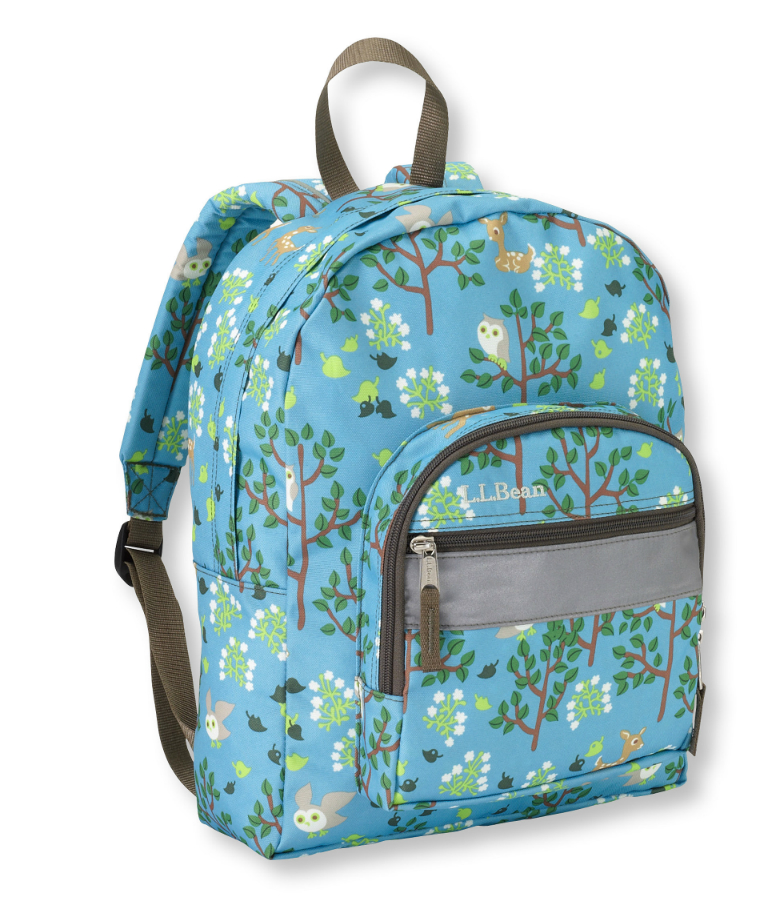 Designed for ages 4 and up, the L.L. Bean Junior Original backpack is a consumer favourite with its lightweight nylon and durability. Ideal for small shoulders, this backpack keeps weight evenly distributed, reducing shoulder and back strain from heavier loads. Reflective material on the front of the backpack ensures that motorists can see kids if they must travel home in low visibility conditions. Pockets include the main compartment, a smaller front compartment, and a quick stash pocket. While this L.L. Bean backpack does not have special features for music players or other devices, what it lacks in technology capabilities, it makes up for in durability. Consumers commonly review the product as lasting through multiple children for several years, making this basic pack a good option.
---
| | |
| --- | --- |
| 3 | High Sierra Swerve Backpack |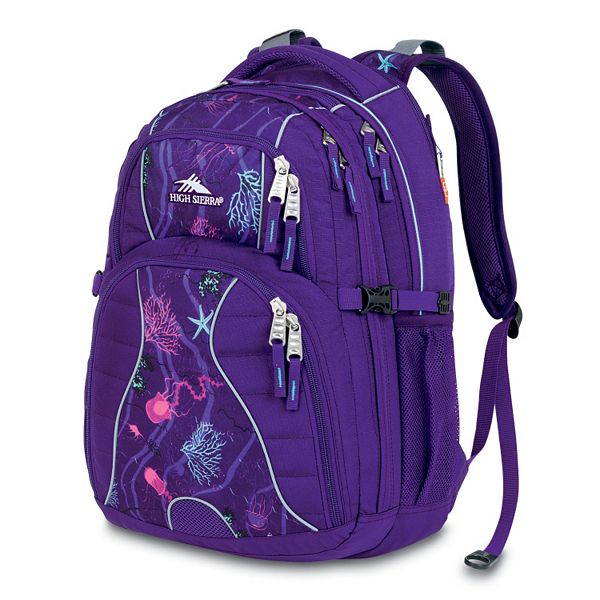 For older girls and boys, the High Sierra Swerve backpack is a great product, consisting of several compartments for top organisation, as well as a laptop compartment. A media pocket and headphone port keeps smaller devices and cell phones within reach, and a mesh accessory pocket fits most water bottles for quick hydration on field trips. Its air-flow technology helps wearers keep cool during prolonged use. This simple design with the tech-savvy student in mind makes this High Sierra backpack an excellent product.
---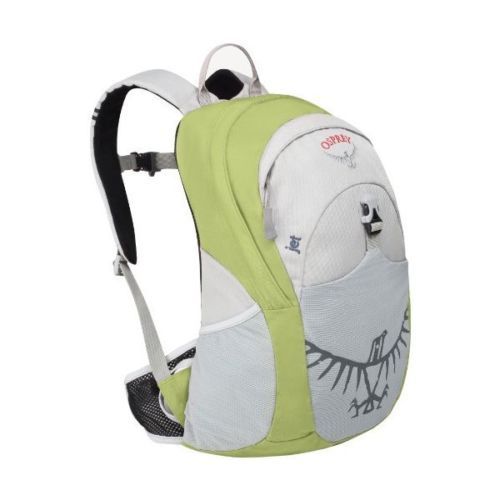 The Osprey Jet Daypack is a great option for girls and boys on the go. Combining organisation for school and durability for play, this daypack is a high quality consumer favourite. The backpack has airflow and comfort in mind, as foam in the back panel keeps the wearer comfortable and dry during prolonged use. Kids can easily adjust the straps as needed, and the hip belt and sternum strap keep the daypack weight close to the body to reduce strain, which makes it ideal for activities like hiking and camping. A front pocket offers easy access and an interior organiser make it easy to find supplies.
---
| | |
| --- | --- |
| 5 | Skip Hop Nursery Backpack |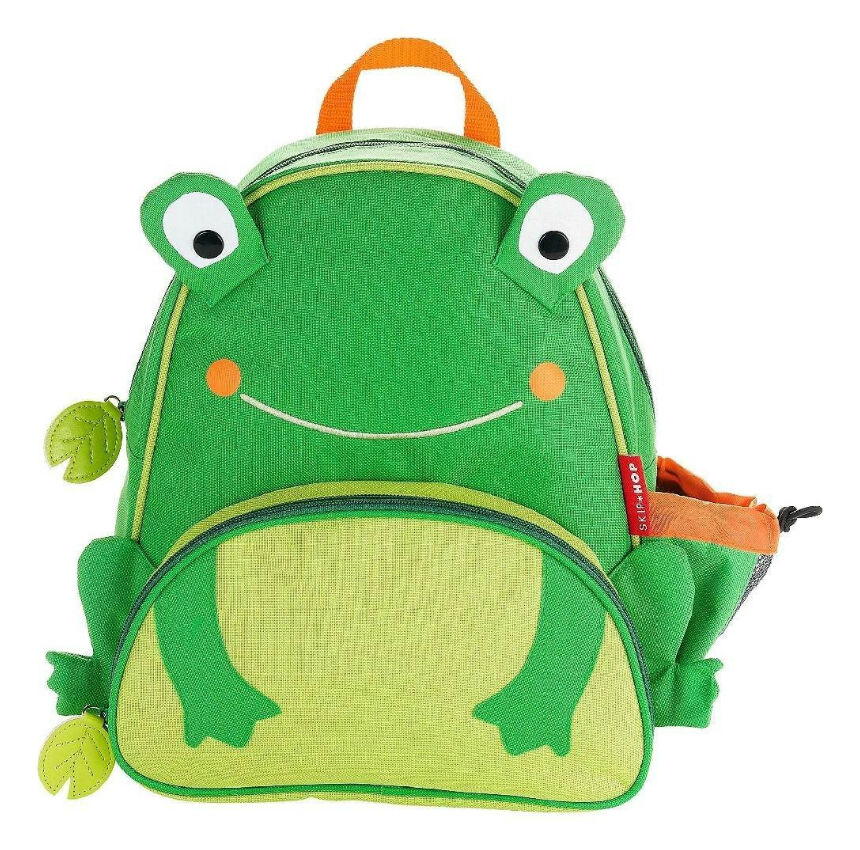 Skip Hop offers consumers a colourful selection of backpacks for preschoolers. Skip Hop Zoo Packs Little Kid Backpacks come in several animal designs like a bee, frog, monkey, penguin, and more. With one main pouch, a smaller front pouch, and a mesh side pocket, these backpacks have plenty of room. Padded straps keep the backpack easy on the shoulders and with so many different animal designs available, both boys and girls can find a backpack they love.
---
How to Buy Children's Backpacks on eBay
Once kids find a backpack they love, parents can likely find what they need without blowing their budget when they search on eBay. eBay connects buyers and sellers all over the world, providing a large selection of goods for consumers to search through. Typing a name, like " High Sierra Swerve Backpack" into the search bar on any page provides consumers with search results they can then filter. Purchasing from a Top-rated seller may provide free shipping to consumers, and buyers can always check out a seller's feedback on their page to ensure a positive buying experience. Kids are sure to like these great backpacks at a price their parents love when they shop for their school supplies on eBay.