Car carriers
are a great idea for the frequent travellers, especially those who need to carry a great deal of equipment or
luggage
. Rather than cramming all of the luggage into the back of the vehicle, drivers can keep it secure and dry in a roof box outside. When shopping for a car carrier, buyers should look for a carrier that is secure, strong, and large enough to hold all of the luggage they intend to bring. Buyers should also ensure that the carrier attaches easily to their vehicle's
roof rack
and any other roof rack they may use during their travels. Consumers can purchase car carriers in sporting goods stores, retail shops, through car dealers, on sporting and travelling accessory websites, and on sites like eBay.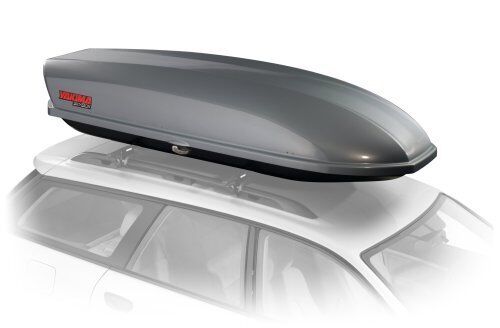 The SkyBox Pro 21 is an excellent car carrier from Yakima. This cargo carrier is low profile and aerodynamic to reduce drag and friction on the car. The Yakima SkyBox Pro 21 is approximately 233 cm in length, 91 cm in width, and 45 cm tall. With a 594-litre capacity, Yakima Skybox Pro 21 is quite roomy. This car carrier attaches to almost any crossbar on the top of a car. A cargo net inside the sleek box helps keep luggage secure while driving. The SkyBox opens from either side for easy loading and unloading of luggage.
---
| | |
| --- | --- |
| 2 | Sportrack A90275 Aero Xl |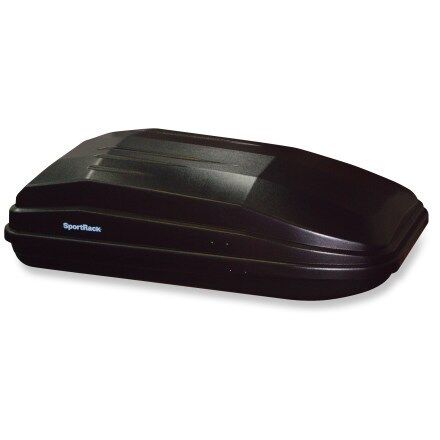 The Sportrack A90275 Aero XI is a slightly smaller car carrier at approximately 160 cm in length, 96 cm wide, and 48 cm tall. This carrier is made of heavy duty ABS plastic and it is UV resistant. The Sportrack opens in the rear to load and unload luggage, and also features a keylock. This smaller roof box has 509-litre capacity. The Sportrack A90275 Aero XI mounts on to most OEM and aftermarket crossbars.
---
| | |
| --- | --- |
| 3 | Yakima RocketBox Pro 14 |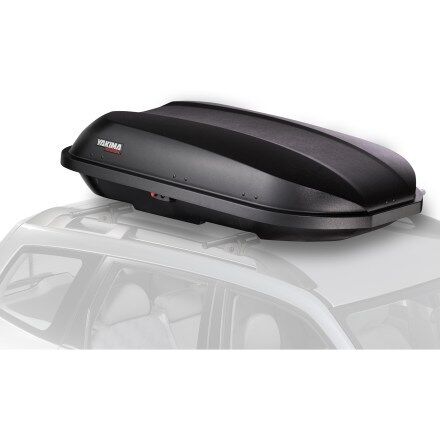 Another Yakima brand car carrier to consider is the RocketBox Pro 14. This carrier is fairly small, but fits well on sedans and cars with shorter roofs. The RocketBox Pro 14 is 147 cm long, 91 cm wide, and 40 cm tall. However, Yakima's RocketBox Pro 14 features a 339-litre capacity, a key lock for added security, and it opens on either side of the box at the push of a button. A five-minute assembly kit makes putting the roof box together and affixing it to the car an easy and quick process.
---
| | |
| --- | --- |
| 4 | Rhino Rack Master Fit Cargo Box |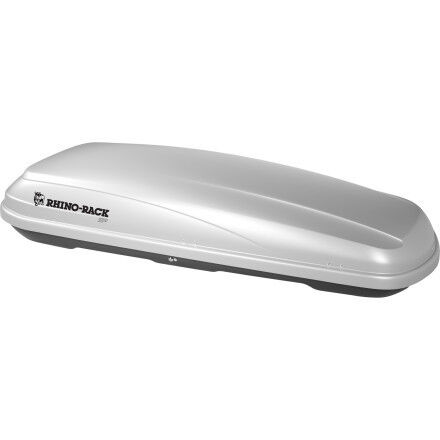 The Rhino Rack Master Fit Cargo Box features new clamping technology that makes it easier than ever before to secure the box to crossbars. However, the Rhino Rack Master Fit Cargo Box secures to the Rhino Aero Crossbar, or Rhino Heavy Duty Crossbars with the assistance of a fitting kit. The Master Fit Cargo Box is 193 cm long, 83 cm wide, and 38 cm tall. This car carrier does open from either side, and also features two key locks for security. Consumers can also keep the luggage from moving around inside the Rhino Rack Master Fit Cargo Box with two load securing straps.
---
| | |
| --- | --- |
| 5 | Parat Inno Ridge Cargo Box |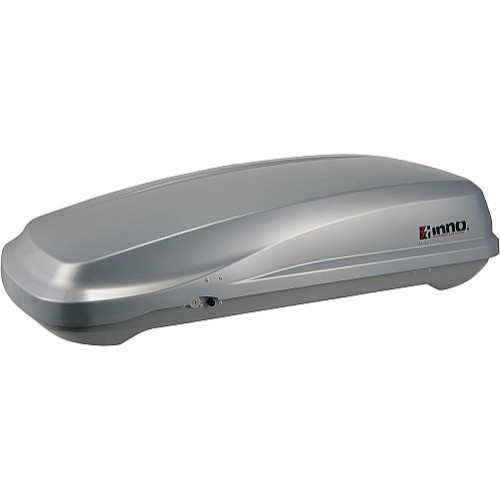 ---
How to Buy Car Carriers
You can find a wide range of car carriers on eBay at competitive prices. Many of these available carriers are new or like new and have only been used a few times. The best cargo boxes are sturdy, made with ABS plastic construction, feature key locks, and attach to almost any aftermarket or OEM crossbars. Purchasing a car carrier is a pricey proposition, but it is a good idea for those who take long road trips throughout the year. The sturdy boxes keep luggage out of the weather and securely attached to the car roof. Use the eBay search engine, available from any page on the site, to make the shopping go faster. Consider keywords related to the model and brand of car carrier that you desire for the broadest search possible.