Although not specifically designed for use with a home theatre, a blanket is a borderline necessity, especially on cold evenings, and when someone wants to snuggle with those close to him or her. Available in numerous sizes, an ideal blanket is one that spreads easily across a couch, sofa, love seat, or day bed. Colour is not as important as function, but many people like to have their
blankets
mesh seamlessly with their decor. What does matter, however, is makeup and material. Fabrics like wool, cotton, and fleece make the best blankets. As far as styles go, a quilted blanket is often heavier and keeps those underneath it much warmer than a standard, non-quilted blanket, while a heated blanket is the warmest of all, and comes from fabrics like wool, cotton, or fleece.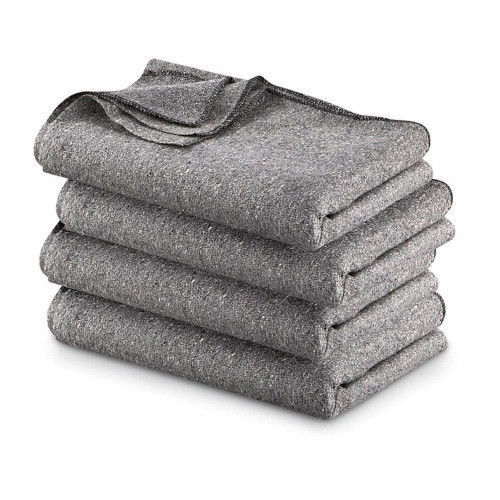 As one can imagine, wool blankets come from wool fabric. This wool most often comes from sheared sheep, but can also come from other animals, such as goats, rabbits, and even muskoxen. The best quality wool blankets come from Merino sheep, and the wool, sometimes known as virgin wool, has grades like ultrafine, superfine, fine, medium, and strong. Wool blankets are available in a myriad of colours. Since the majority of blankets are for beds, the sizes run from single to super king. Top wool blanket brands to consider include The Woolmark Company, Edinburgh Woollen Mill, and Witney Blankets.
---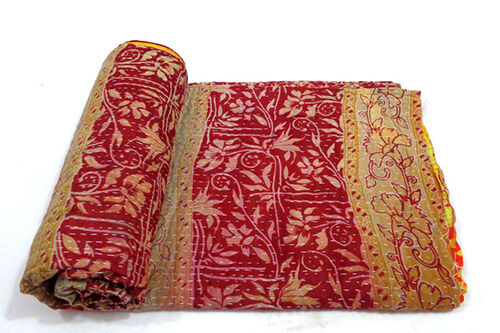 During the fall, winter, and even in much of spring, the nights can get quite cold depending on the region. Sometimes, a heavier blanket, such as a quilted blanket, is more desirable to keep the chill away while watching a movie or television show with a home theatre system. Quilted blankets comprise a multitude of fabrics, including wool, cotton, and fleece, as well as various blended fabrics. Top-quality quilted blankets available include Welsh Tapestry, Laura Ashley, and Cath Kidson in a wide variety of colours, shapes, and sizes.
---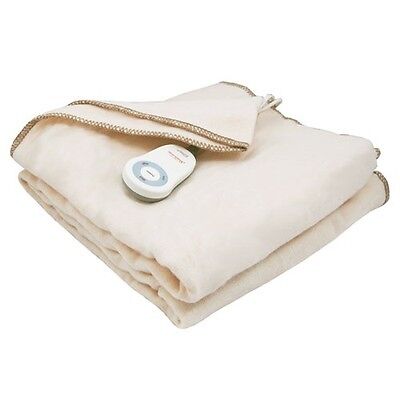 For those nights when even a quilted blanket cannot keep everyone warm, the best option is to use a heated blanket. Heated blankets, sometimes known as electric blankets, have minuscule electrical fibres woven into the blanket that carry heat from an electrical source. Heated blankets usually have three comfort settings: low, medium, and high, and they often run on a timer that turns the blanket off automatically after a couple of hours. Like typical blankets, heated blankets are available in bed sizes, like single, double, king, and super king. They may feature cotton, cotton blend, polyester, or other synthetic materials. Top brands include Dreamland, Silentnight, and Morphy Richards.
---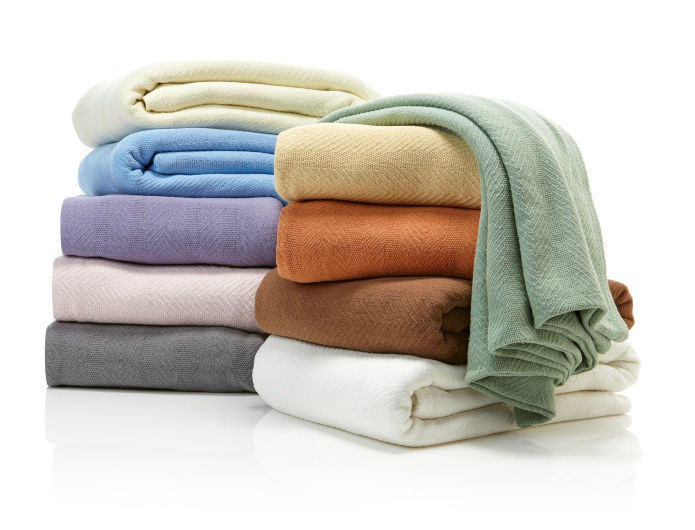 Cotton blankets are available in two forms: 100 per cent cotton or cotton blend. The 100 per cent cotton blankets are self-explanatory; however, cotton blend blankets are available in many varieties. Items blended with cotton to make blankets include rayon, polyester, and other synthetic fibres. Top 100 per cent cotton blanket brands include House of Fraser, IKEA, and John Lewis. Those people seeking cotton blend blankets when using their home theatre should consider Espirit, The Wool Company, and Bocasa.
---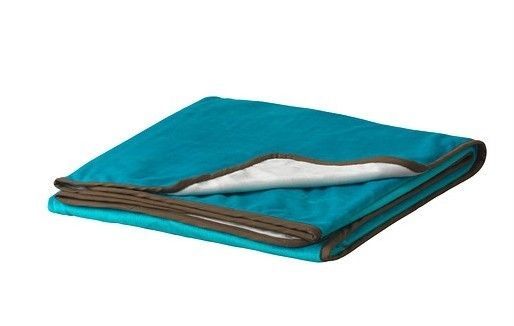 Fleece, more appropriately known as polar fleece, is fabric made from synthetic fibres, such as polyethylene terephthalate, which manufacturers use to make blankets, workout clothes, baby clothes, and other forms of apparel. Fleece is very soft, rivalling the softness of even cashmere wool. Fleece blankets, because of the material used, are available in nearly any colour or pattern and come in all of the standard bedding sizes. All of the top bedding brands and blanket manufacturers offer a line of fleece blankets, including Disney, Silentnight, Next, and IKEA.
---
How to Buy the Top 5 Blankets for a Home Theatre
Finding the top five types of blankets for a home theatre is as simple as looking on eBay. There are thousands of blankets available on the site, so knowing what style to search for beforehand can help narrow down the search process. Using search terms like "electric cotton blanket" points searchers in the right direction. From there, options like colour and condition also make finding the ideal blanket to use for a night of watching DVD and cable movies a simple process. Shipping charges and delivery options are also considerations, as is the seller's feedback rating. Once the blanket arrives, all that is necessary is to make some popcorn and hot cocoa or warm apple cider, climb underneath the new blanket, and enjoy a cosy night in front of your home theatre system with loved ones.