Blank
Blu-ray discs
are a great idea for anyone who has a Blu-ray burner or player capable of writing to Blu-ray. Blu-ray discs offer more storage and higher quality than most other types of discs, making them the perfect medium for storing family recordings, photos, and music. Buyers can purchase Blu-ray as record-erase (BD-RE) and record (BD-R) discs in local brick and mortar shops or online on eBay. There are four types of BD-R discs, although version 4.0 is perhaps the most common. To make an informed purchase, buyers should know about the best Blu-ray BD-R discs available on the market.
| | |
| --- | --- |
| 1 | Memorex 25 GB Blu-ray BD-R Discs |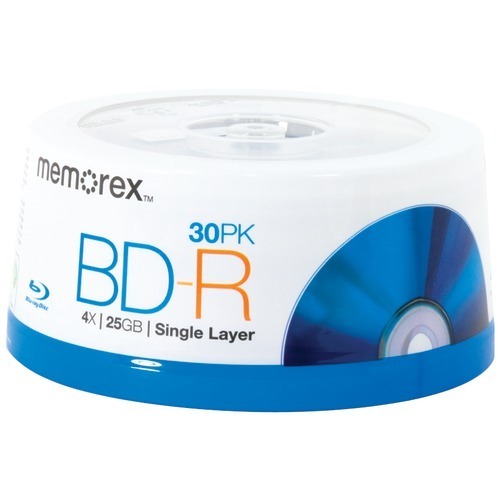 Memorex sells a range of Blu-ray BD-R and BD-RE discs including 25 GB discs. With up to six-times writing speed, the discs are fast enough for most people who want to record HD videos. Buyers can get Memorex 25 GB Blu-ray discs as singles or as packs of up to 60 discs in spindle boxes and disc covers. Usually, a larger lot of discs costs less per Blu-ray than purchasing single discs.
---
| | |
| --- | --- |
| 2 | Panasonic 25 GB Blu-ray BD-R discs |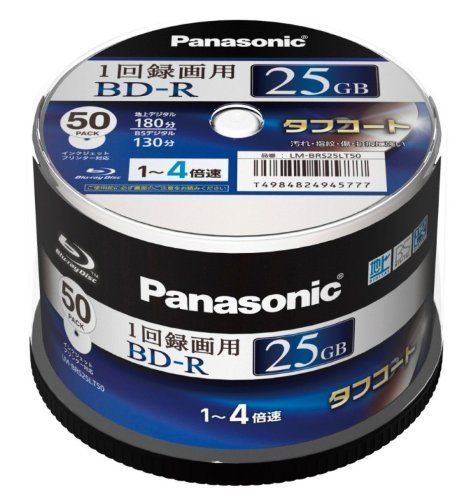 Anyone looking for a dependable but affordable Blu-ray disc option can choose Panasonic. The single-layer, single-sided Panasonic Blu-ray disc is an excellent multi-purpose option for recording TV shows and other types of video. Users can record up to four hours of HD video on a 25 GB Panasonic disc. Each Blu-ray disc is printable so that buyers with a printer can create professional disc labels. Buyers can choose from packs of three to 60 discs to get the number of discs they need for a project.
---
| | |
| --- | --- |
| 3 | Sony 50 GB Blu-ray BD-R Discs |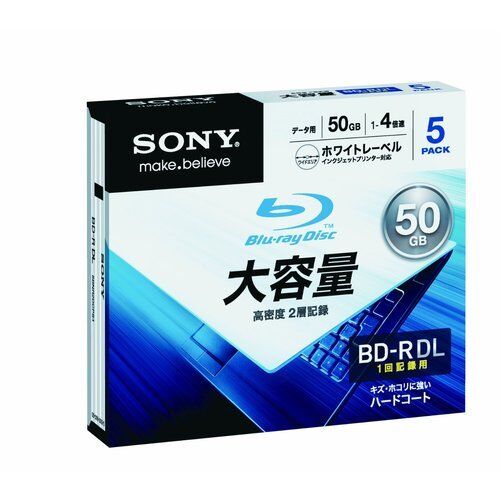 Sony's 50 GB Blu-ray BD-R discs are dual layer, meaning that they have two 25 GB layers, allowing for extra storage. This means a disc has the capacity equivalent to that of 10 standard DVDs. The Sony Blu-ray discs offer fast data transfer up to 72 Mbps. A scratch guard keeps the disc in working condition for longer, and technologies such as temperature durability and stable writing make the discs read and write as smoothly as possible. The disc design allows for reduced errors and improved playback performance, so that the buyers get the best performance possible from their discs.
---
| | |
| --- | --- |
| 4 | TDK 50 GB Blu-ray BD-R Discs |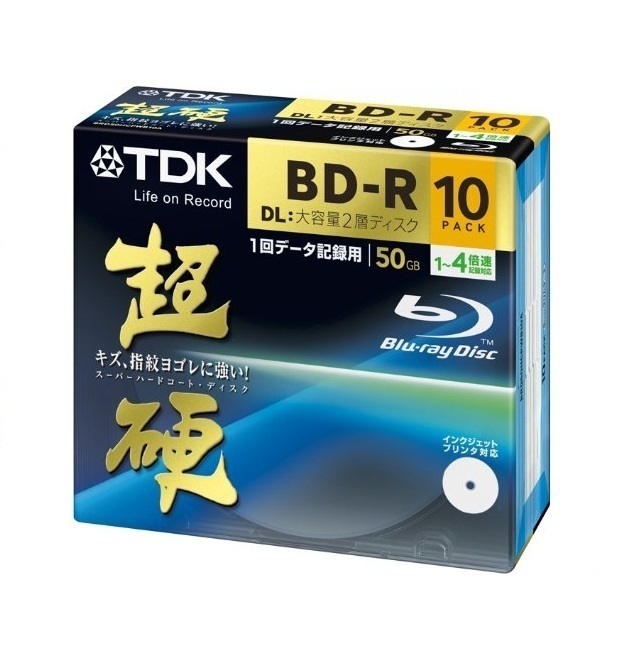 The 50 GB Blu-ray discs from TDK offer buyers four-times write speed on a dual-layer disc that TDK designed for high-quality playback. Each disc holds up to four hours of HD video, making it perfect for writing HD home films and HD TV shows. TDK's unique Durabis coating protects the disc from light scratches and dust, making it more durable, while the high-precision build of the disk allows it to work seamlessly up to 10,000 rewrites.
---
| | |
| --- | --- |
| 5 | Verbatim 50 GB Blu-ray BD-R Discs |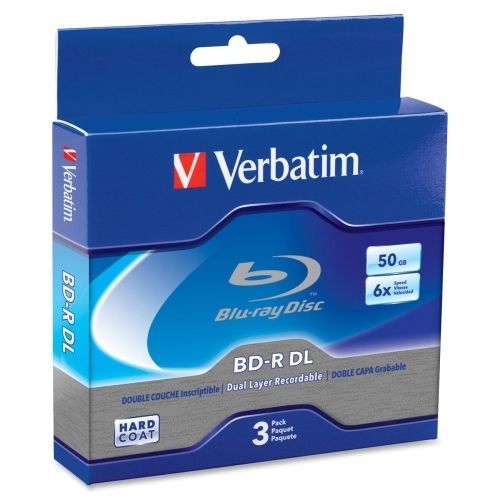 With six-times writing speed, the Verbatim's Blu-ray BD-R discs are a great option for buyers in need of high-end Blu-ray discs for work or home use. The hard coat protective layer prevents light scratching and dust accumulation. The discs have a long shelf life, allowing users to store them almost indefinitely away from sun and damp, meaning these discs are great for recording and storing family videos, work videos, and other important video documentation.
---
Blu-ray BD-R Disc Cases
Anyone buying
Blu-ray BD-R discs
should also consider buying cases for the discs. Blu-ray discs fit into standard CD and DVD disc cases including jewel cases, CD cases, and spindle boxes. Many Blu-ray discs come with their own cases, but other discs come in spindle cases. Anyone who would like to separate these discs must purchase additional options. Buyers can find disc cases in lots ranging from one to more than 100 on eBay. Some disc cases have room for inserting a printed slide or cover.
How to Buy Blu-ray BD-R Discs eBay
Buyers can start out their search for a Blu-ray BD-R disc by choosing the size, writing speed, and brand that they prefer. From there, buyers can use the search function on any eBay page to find the correct size and model. Usually multiple sellers offer the same discs, so buyers can choose which option they want based on the number of discs, price per disc, cost of shipping, and if applicable, time to ship. Some sellers offer deals on Blu-ray discs while others may list larger sets at a discounted price for those looking for a bargain. Remember to consider the value, brand quality, type, and size of the disc when making a purchase, and then choose the best option.