Wearing a dinner suit can make any man look dashing. However, it is quite difficult to personalise a formal outfit, as its components are pretty standard. One of the ways in which a man can add a touch of style to an outfit for a formal event is wearing a high-quality
bow tie
. While men usually choose to wear a black or white bow tie, they have many other options in terms of the bow tie's pattern and colour. However, for most formal occasions, a man should pick bow ties in traditional hues and patterns. eBay has a wide selection of formal bow ties, including the top five on the market.
| | |
| --- | --- |
| 1 | Moss Bros Ventuno 21 Black Skinny Bow Tie |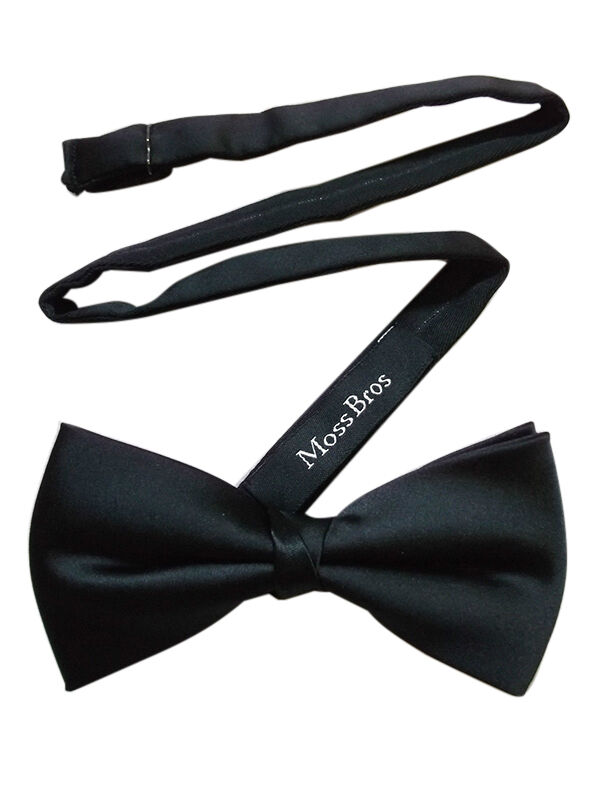 With over 160 years of experience in crafting exquisite men's formalwear, Moss Bros offers buyers a large variety of bow ties. One contemporary-styled accessory is the Ventuno 21 Black Skinny Bow Tie. Although skinny bow ties are less formal than regular ones, this particular item is simple and elegant enough to be appropriate for most formal events. With its almost rectangular shape, the Moss Bros bow tie has a modern and sophisticated look. Being a polyester bow tie, it comes with a low price tag.
---
| | |
| --- | --- |
| 2 | Burberry Classic Silk Bow Tie |

When purchasing anything from Burberry, buyers can only expect luxury products. Burberry's hand-crafted Classic Silk Bow Tie is 100 per cent silk, making it the perfect accessory to wear to any formal event, be it a white or black tie one. This white, smooth silk bow tie has a clean, classic look that goes well with any dinner suit. With its adjustable hook-and-eye fastening, this bow tie fits comfortably around the neck. In addition, the closure makes dressing up a quick and simple task. Only washable by dry cleaning, this garment can last a lifetime if owners take good care of it.
---
| | |
| --- | --- |
| 3 | Burton Black Velvet Bow Tie |
Burton's Black Velvet Bow Tie has a classic form that suits any formal, semi-formal, or casual outfit. This 100 per cent polyester bow tie is machine washable and easy to take care of. A velvet bow tie has an interesting texture that makes it a suitable accessory for cold months, as it looks good with a wool coat. Since it is black, this tie from Burton goes well with almost any colour of suit. Its adjustable neck band makes this pre-tied bow tie effortless to put on and comfortable to wear.
---
| | |
| --- | --- |
| 4 | Brooks Brothers Butterfly Self-Tie Bow Tie |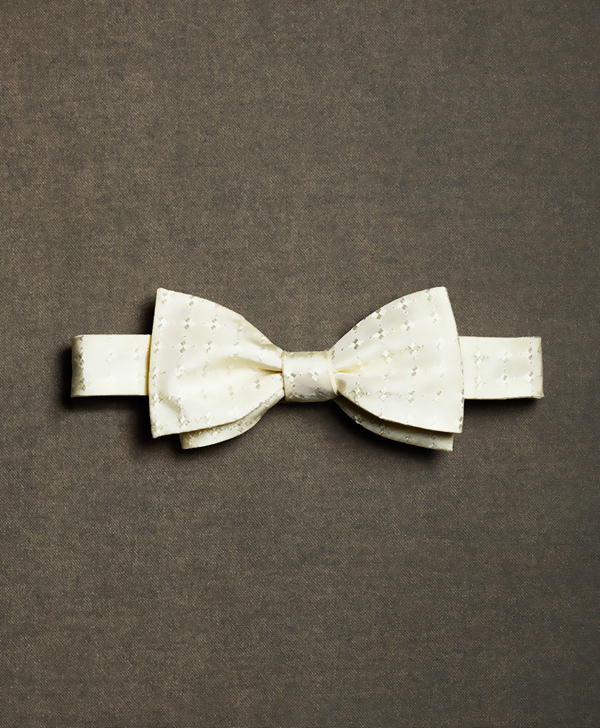 The Brook Brothers Butterfly Self-Tie Bow Tie is a must-have garment for men who value luxury and quality. This fine silk, butterfly-shaped bow tie fits well with any formal outfit. Because it is black, it goes well with all colours of dinner suits. After tying, this bow tie stays where it belongs and does not slip or sag, and is sure to look elegant throughout the day or evening. To adjust it, wearers insert a small metal T-shaped adjuster into the holes on the tie's side.
---
| | |
| --- | --- |
| 5 | Paul Smith Black Silk and Cotton-Blend Bow Tie |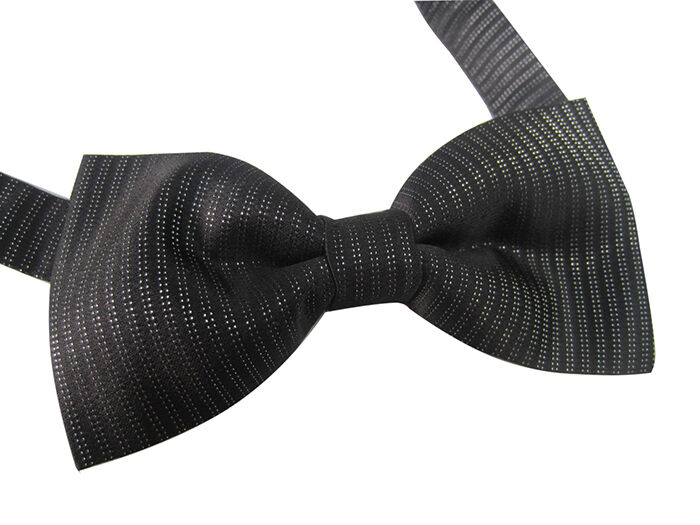 For a classic and sophisticated bow tie, a man cannot go wrong with a Paul Smith bow tie. Its Black Silk and Cotton-Blend Bow Tie is 58 per cent silk and 42 per cent cotton, giving it a smooth and luxurious texture, without being flimsy. The elegant feel of the fabric also inspires confidence in a man. The hook-and-eye fastening makes this bow tie a breeze to wear and adjust, so the wearer does not need to struggle to get the right fit. Paul Smith's black bow tie complements almost any formal suit, making it a versatile item for any man's wardrobe.
---
How to Buy Bow Ties
No matter what formal event you need to attend, eBay certainly has the right bow tie for it. Using eBay's search bar, just look up the kind of bow tie you want. You can choose its colour, material, style, and brand to further narrow down your options. Refine your search results according to price, condition, and more until you find the right bow tie. For a formal white tie event, choose a black or other single-coloured bow tie. For a black tie occasion, you can try out ties of different colours and patterns. However, just make sure that what you wear is not overly casual as white tie and black tie events are formal and require certain dress codes that allow for little variation.