Breast pumps
are essential tools for many breastfeeding mothers. Breast pumps allow mums to supply breast milk for their infants in advance, whether they are working mothers or mums with a busy schedule. Breast pumps provide a method of feeding breast milk to a baby without needing to breastfeed in public. There are an array of breast pumps, both manual and electric on the market and the choice is daunting for many women. eBay sell a wide range of
electric breast pumps
and
manual breast pumps
, including many of the most popular pumps. Breast pumps must provide a gentle, comfortable action without causing discomfort. Examining the top, most popular breast pumps on the market allows mums to make a confident purchasing choice and express their milk comfortably and easily.
| | |
| --- | --- |
| 1 | Medela Swing Electric Breast Pump |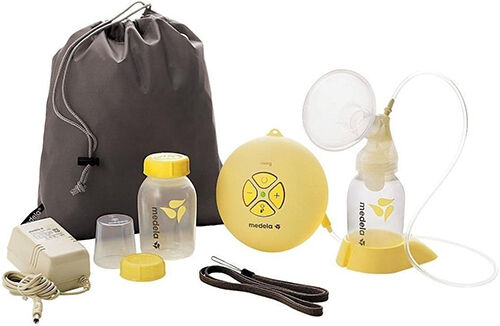 The Medela Swing Electric Breast Pump is one of the most popular breast pumps on the market. This lightweight pump is small and compact and neatly packs away in a bag so consumers can take it out and about, making it ideal for those uncomfortable with breastfeeding in public. The Medela Swing uses two-phase expression to closely mimic an infant feeding. The first phase is a light, rapid suction, followed by burst of longer, deeper suction. This makes expressing milk a more comfortable experience. Consumers can choose the correct cup size, ranging from small to extra, extra large to make the process even more comfortable. This breast pump is quiet and discreet with a superior comfort level and has battery operation as well as mains operation.
---
| | |
| --- | --- |
| 2 | Philips AVENT Comfort Electric Breast Pump |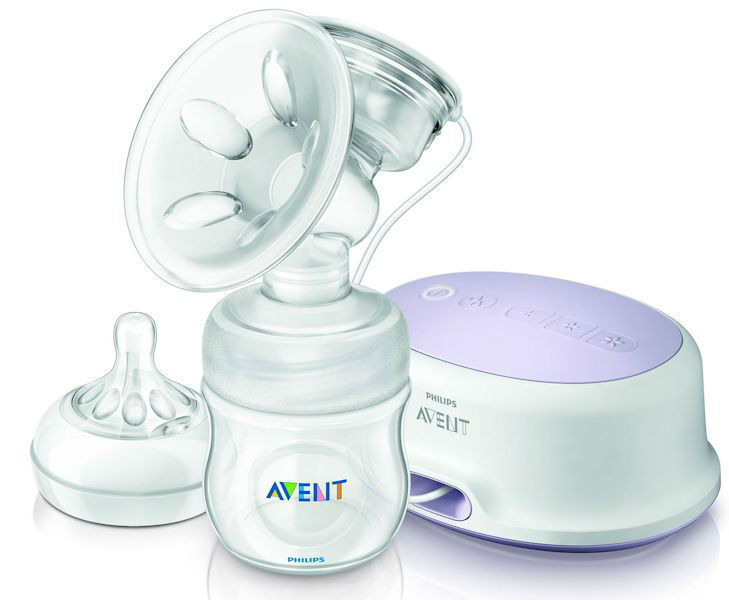 The Philips AVENT Comfort Electric Breast Pump focuses on comfort and ease of use. This electric pump comes with a warm-feel massage cushion to help stimulate milk expression. Because women express more milk when they are comfortable and relaxed, this electric breast pump is easy to use and offers superior comfort, allowing women to lean backward with the massage cushion and gentle suction cups to promote maximum milk flow. It is compact and lightweight with convenient one-touch operation and three pump settings to cater to any woman. This kit also includes an AVENT natural bottle that has a teat similar to a nipple for easy transition from breast to bottle.
---
| | |
| --- | --- |
| 3 | Medela Harmony Manual Breast Pump |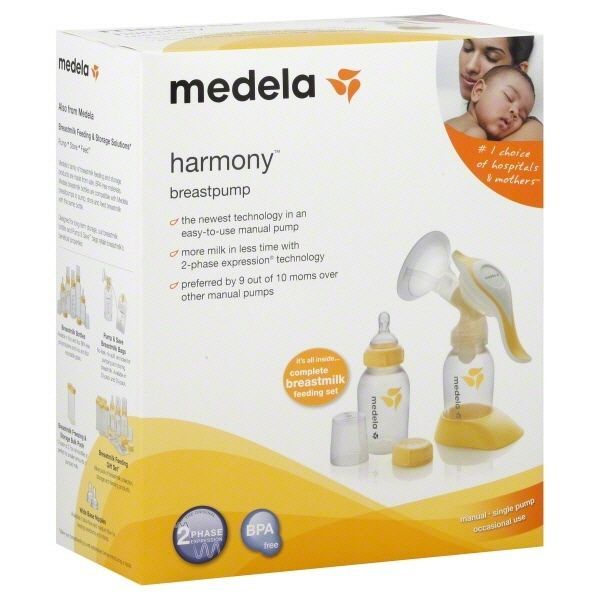 The Medela Harmony Manual Breast Pump is a popular model among mothers who only express occasionally. This manual breast pump has an ergonomic handle for comfortable pumping and a breast shield that provides gentle massage to help stimulate milk flow. Like its electric counterparts, the Medela Harmony uses two-phase expression, providing light, rapid stimulation, followed by longer, slower, deeper stimulation for maximum expression. It is light, discreet, compact and is easy to use. This popular model offers greater comfort than many other manual models.
---
| | |
| --- | --- |
| 4 | Ameda Lactaline Double Electric Breast Pump |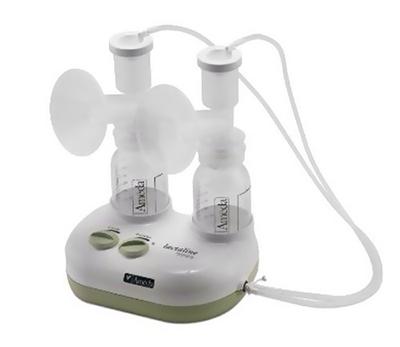 The Ameda Lactaline Double Electric Breast Pump offers double or single pumping for maximum convenience. This versatile pump has three power options. Consumers can use the mains adapter, the car power adapter, or battery operation. The Ameda Lactaline offers custom control with 32 expression settings, allowing mums to fully adjust the pump for optimum comfort and expression efficiency. This pump weighs in at only 500 grams and is a compact unit, easy to transport. It contains a diaphragm that prevents milk coming into contact with the air, keeping milk fresh and free of bacteria. This popular model comes complete with a variety of flange sizes, providing continually comfortable milk expression even as the body changes.
---
| | |
| --- | --- |
| 5 | Nuby Natural Touch Rhythm Electric Breast Pump |
The Nuby Natural Touch Rhythm Electric Breast Pump works as both an electric pump and a manual pump for maximum convenience and versatility. This pump memorises the natural rhythm of the user and repeats it with each use, providing comfort and ease of use. The pump has a range of settings, giving users full control over their expression, with settings to suit any new mother. To provide further comfort, this quiet, compact pump has a flexible cup and horn that provides gentle massage and stimulation. It is quick and easy to clean and assemble and comes with two Nuby bottles, a feeding teat, and breast pads.
---
How to Buy Breast Pumps
eBay sellers offer a plethora of new and used breast pumps, catering to every budget and preference. Take advantage of the user-friendly search tools and filters to identify your ideal breast pump quickly and easily. After finding the breast pump that best suits your needs, check the seller feedback to ensure you purchase from a seller with a reputation for providing good quality products and service. Investing in a high quality breast pump allows you to express milk in advance when you need to take baby out and about, when you want your partner to do the nighttime feeds, or when you are transitioning from breast to bottle.