An extra-bright torch is a practical and useful item to keep at home, in the car, at the office, or in a purse. They are perfect for emergency situations like a power outage or a flat tyre in the middle of the night. They also make lovely gifts for all occasions since they appeal to just about any gadget lover. Some
torches
do shine brighter and last longer than others. For this reason, shoppers looking for a good flashlight should investigate what brands and models of torches burn brightly but still offer good battery duration.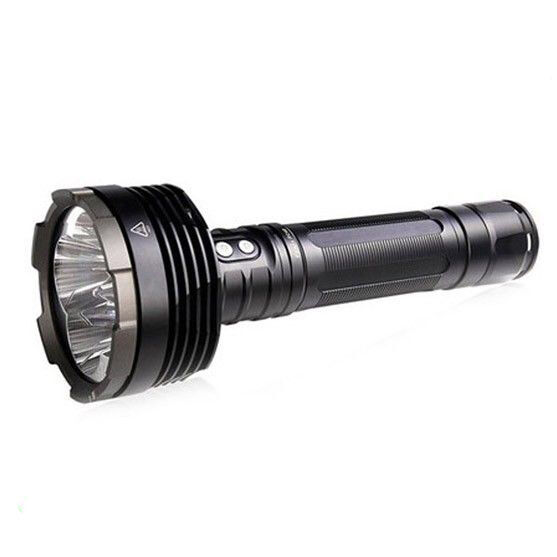 The Fenix RC40 is a rechargeable flashlight with a maximum output of 3,500 lumens. It has an excellent long-range throw of about 710 m. With its Rapid Scan Beam feature, users can also transform it into a torch with a 90-degree wide beam for the best close-range viewing possible. When set to turbo, the torch has an output of 3,500 lumens for a maximum runtime of 1.5 hours. On high, the torch has an output of 1,500 lumens and runs for a total of five hours. On mid, it uses 550 lumens for a maximum runtime of 15 hours. The next setting is low, which gives users 150 lumens for 50 hours. When set to eco, it runs for 160 hours with an output of just 35 lumens. It also features a strobe setting and a slip-resistant, anti-roll design.
---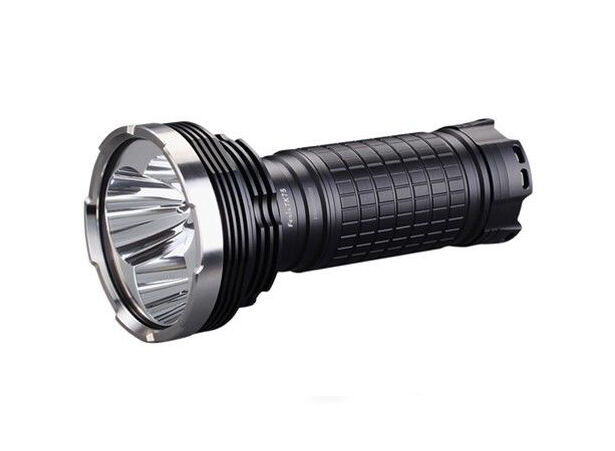 The Fenix TK75 is a compact yet powerful torch with four settings with outputs ranging from 25 lumens to 2,900 lumens. It uses four rechargeable 18650 Li-ion batteries to throw a 690-m beam. Its flood beam angles over 80 degrees for wide viewing. It also offers strobe and SOS functions. It features aircraft-grade aluminium and can sit flat on a table for use as a candle. Furthermore, it can run for over eight days, making it ideal for extended searches.
---
| | |
| --- | --- |
| 3 | Olight SR90 Intimidator |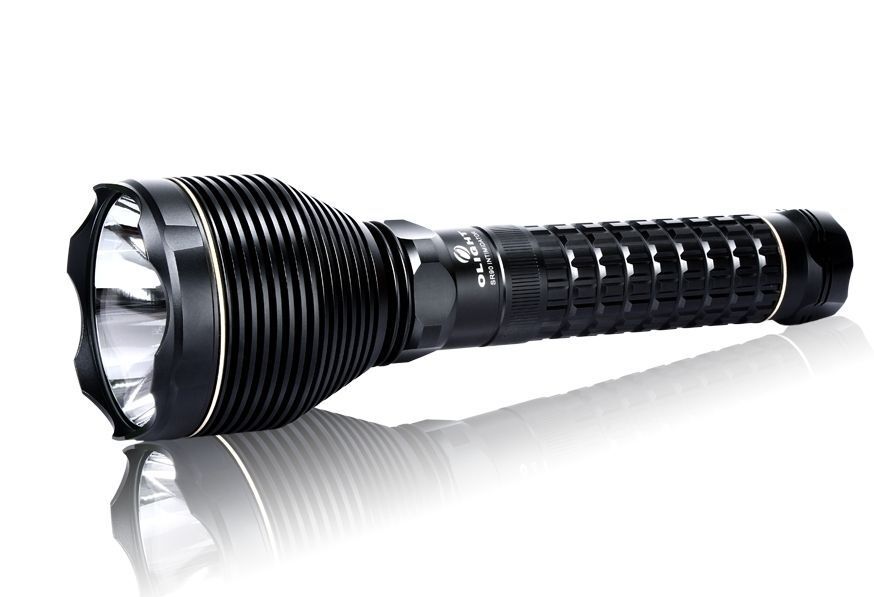 The Olight SR90 Intimidator has a cool white beam that reaches up to 1,100 m. On its highest setting, it shines with an output of 2,200 lumens. To get such extreme brightness, the torch uses a Luminus SST-90 LED at 30 watts. On its high setting, the torch has a runtime of about 80 minutes. On its low mode, which has a 700-lumen output, it can run for up to nine hours. It also has a strobe function that runs for a steady 160 minutes. It uses six 18650 Li-ion batteries and features a battery-level indicator on its tail end.
---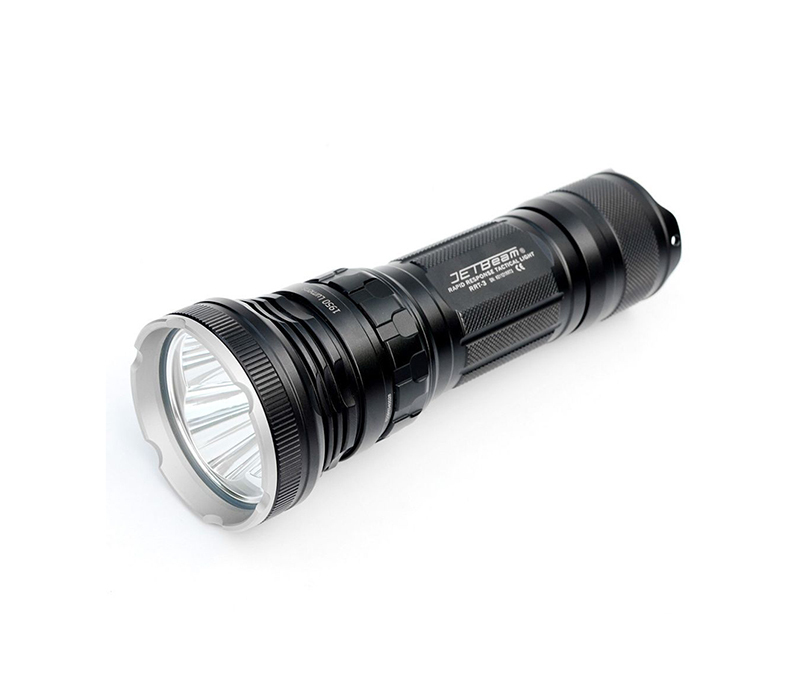 The Jetbeam RRT-3 XML is one of the top five torches according to one popular gadgets magazine. It has an output of up to 1,950 lumens. It also offers eight modes that users can select using a rotating control ring, and its powerful beam reaches a distance of up to 346 m. On its low setting, it has a maximum runtime of up to 250 hours. It also has a strobe setting. It is incredibly durable, with an outer shell made of military-grade hard-anodised aluminium alloy. Furthermore, it is waterproof up to 2 m. It runs on six CR123A lithium batteries or three 18650 Li-ion batteries.
---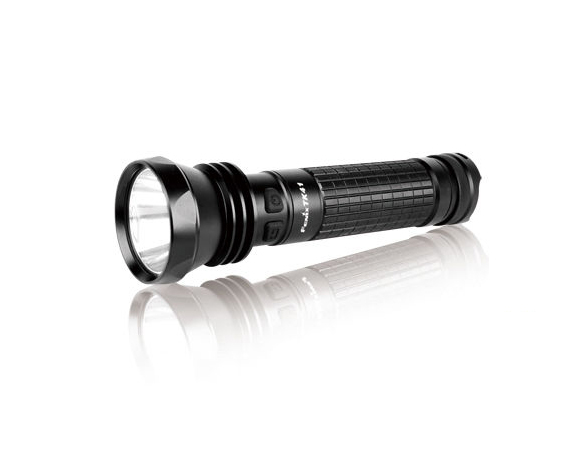 The Fenix TK41 is the brightest torch that runs on AA batteries. This torch uses eight batteries to produce a maximum output of 860 lumens. It has four brightness settings, including turbo at 860 lumens, high at 365 lumens, mid at 120 lumens, and low at 15 lumens. It also comes with strobe and SOS settings. On its low setting, this torch runs for up to 240 hours. Best of all, it is very lightweight at just over 300 g. The maximum beam distance of the Fenix TK41 is 200 m. Composed of aircraft-grade aluminium, its outer shell is very durable. It is waterproof to IPX-8 standards and can sit upright on flat surfaces for use as a candle.
---
How to Buy Torches on eBay
Shopping for and buying an extra-bright torch is easy and convenient when shoppers use eBay. They can begin their search by typing the brand and model of torch they want to purchase into the eBay search bar. They can then filter the results by item location, condition, and free shipping. When browsing through items, users should keep in mind that sellers with the eBay Premium Service badge offer excellent customer service and, oftentimes, free shipping. Otherwise, consumers should carefully examine the seller's feedback score to make sure they are dealing with a reputable seller. That way, they are sure to find the best deals on the brightest torches when shopping on eBay.