Camisole sets
can be worn in so many ways that they belong in every woman's wardrobe. Many camisoles are perfect under a blouse to raise the neckline or make a too-sheer fabric perfect for public wear. Some, described as camisole liners, help to smooth the shape under a fitted sweater or dress. Other camisoles can be worn as blouses. Some lace and
satin camisole sets
are designed for sleeping. Camisoles are often made from lightweight fabrics, including cotton, silk, satin, and synthetics. Fine woollen knits, stretchy spandex, and similar fabrics make excellent camisole liners. Once a woman knows what kinds of camisole she needs, there are many beautiful camisole sets to choose.
| | |
| --- | --- |
| 1 | Versatile Camisole Sets |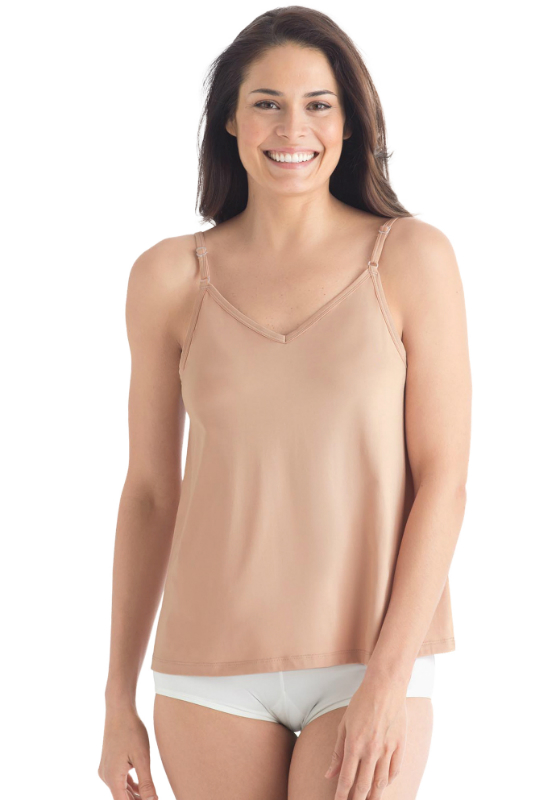 A collection of camisole sets give women options for all occasions. Camisole tops in wool or silk are perfect for layering under blouses to stay warm during the winter. Simple camisoles with wide straps in a variety of colours can be worn by themselves under a constructed jacket or add a modest panel at the neckline of a plunging shirt during the business day. Spaghetti-strap camisoles in any fabric can become the perfect casual top or evening blouse. Satin and lace camisole sets belong in every woman's lingerie wardrobe. The right trousers or shorts paired up with a camisole as part of a set make the perfect picnic or party outfit.
---
| | |
| --- | --- |
| 2 | Camisole Sets with Liners |
Camisole body liners and camisoles are made to smooth the figure under tightly fitted clothing. They come in two different designs: one which fastens between the legs and one which is hemmed like a conventional camisole. The hemmed versions are more likely to have matching knickers but are just as often sold in sets of more than one camisole in different colours, to be worn under outfits. Both kinds are likely to have princess seaming to aid in a close fit. The fabrics used often include a high percentage of spandex or other stretchy synthetics. The camisoles which fasten between the legs are often are worn by dancers under their costumes. They are sometimes sold as "control" camisoles for women who want significant figure support.
---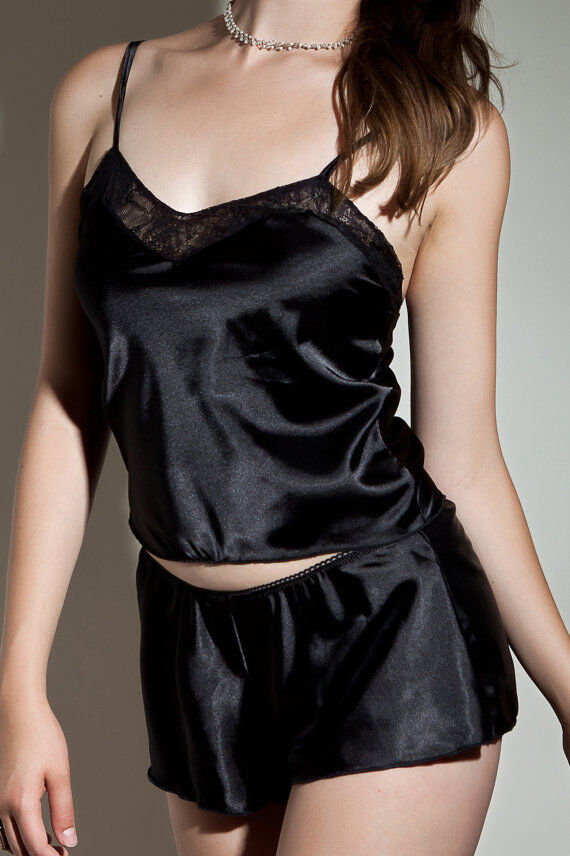 Satin camisole sets fall in the domain of the bedroom. They may be sweet; they are often sexy. They are found in womens' lingerie drawers awaiting their opportunity. Sets may combine satin with lace, floating georgette or chiffon, close-fitting spandex, or other fabrics. The knickers may be no more than a thong, or French knickers in an elaborate handmade lace, or they may include suspenders or some other element intended to draw his eyes. These sets are intended for fun, so shop accordingly.
---
Generally, the simpler the better when choosing the career camisole. The main purpose of this camisole top is to layer under a blouse, dress, or sweater that has a neckline too low or fabric too sheer for the office. Another important use is to keep dry-clean-only clothing from needing to go to the cleaners so often. For this purpose, career camisoles that have high armholes are useful. The final value of career camisole tops is for the woman whose office is always too cold. Adding a closely fitted camisole under other wardrobe items can make the office wardrobe more comfortable. Career camisole tops are thin to fit comfortably under other clothing. They are coloured to look good near the face and harmonize with the main items in the wardrobe. Many women prefer for the career camisole to be no-nonsense: free of lace and other ornamentation. If it is easy to wash, so much the better. Some may have a built-in bra. This is a matter of personal preference.
---
| | |
| --- | --- |
| 5 | Spaghetti Strap Camisole Sets |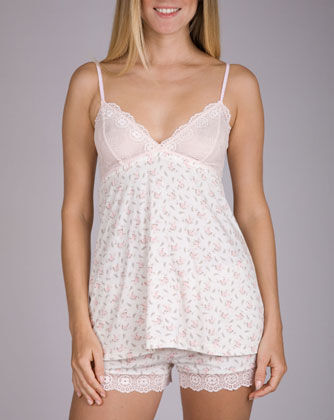 Spaghetti strap camisoles are flexible additions to the casual and evening wardrobes. They come in many cuts and designs to make them look beautiful on women of all figure types. Call attention up top with ruffles or a lace front; consider back details like a racerback or a strappy back. Hems come at all lengths from barely below the waist to hip length to asymmetric hems and "waterfall" designs with multiple asymmetric layers. Spaghetti strap cami tops can be closely fitted or swing widely. Then there are all the potential fabrics, from boho paisleys and retro prints to colour block layouts to lingerie fabrics to heavy lace over matching fabric linings. Wear cami tops with jeans, dress pants, a pencil skirt, or under a jacket.
---
How to Buy Camisole Sets
Women who want eBay. Always start with the Daily Deals: Camisole sets may show up in Women's Fashion among Tops and Shirts or Lingerie and Nightwear. Other camisoles and camisole sets show up when you key "camisole" into the Search window on any eBay page. You can limit the selections by choosing suggestions that appear below the Search window or checking such options as size, main colour, or material. Sellers with high Feedback ratings have provided good experiences to prior customers, allowing you to buy camisole sets with confidence on eBay.