Car seat covers
are essential to keep little ones warm and protected from the elements. Car seat covers for girls are available in a variety of styles and each offers different features. From the huge array available on eBay, consumers can find some of the most popular car seat covers for girls at competitive prices. The most favoured car seat covers for girls combine aesthetic appeal with maximum functionality. Popular features include dual functionality, with car seat covers that turn into a tummy time pad, or covers with a canopy to provide sun protection as well as snuggle-soft insulation for comfort and protection against the cold.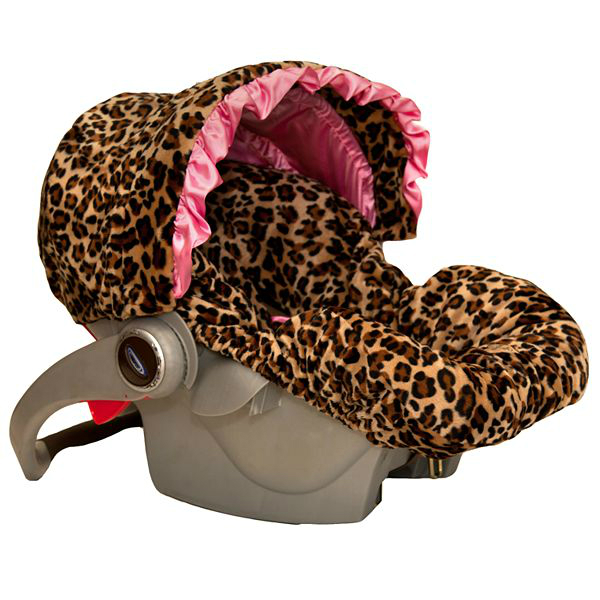 From teeny infants to tottering toddlers, Baby Bella Maya provide car seat covers for little girls of any age. These car seat covers are ideal for little princesses who deserve the prettiest surroundings. On the more girly end of their designs are pink frills and flowers, with zebra stripes and leopard prints touching on the animal end of the spectrum. Each car seat cover features a handy hood, which moves backwards and forwards, allowing parents to control how much sunshine their little girl encounters. The detachable cover makes it easy to engage in temperature control, making Baby Bella Maya covers ideal for all types of weather.
---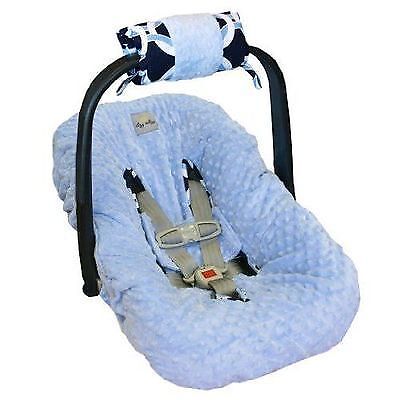 Itzy Ritzy car seat covers put convenience into little princess travel. Their designs include the Wrap and Roll, which nestles tightly around the car seat handle before rolling down when necessary. The Wrap and Roll doubles up as a tummy time pad, which is ideal for those journeys that end at a park. For toddlers, the Ritzy Rider provides insulated padding, making long and short car journeys alike extra comfortable. Sunny days out become easier with the Peek-A-Boo Pod, which can totally encapsulate a baby, providing protection from the sun and noisy strangers. All of Itzy Ritzy's car seat covers come in funky designs, such as 'Avocado Damask' and 'Moroccan Nights'.
---
| | |
| --- | --- |
| 3 | Carseat Canopy Whole Caboodle |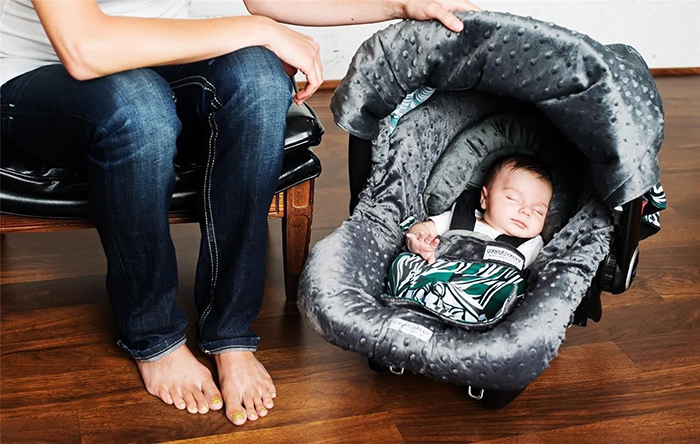 Featuring everything a little girl needs for support when out and about, the Carseat Canopy from Whole Caboodle offers the ultimate in infant comfort. For smaller babies who struggle to stay in one place, there is a headrest available. This nestling headrest also allows for insulation around the head and neck, where most heat is lost, offering a comfortable travel experience when outdoors. Designed to work with Whole Caboodle car seats, these covers extend from the handle, over the head, and across the baby's body. It is thanks to this practical design that little girls can experience protection from the wind, rain, and snow, making trips outdoors during the winter cosier. Available in a range of funky patterns, the Carseat Canopy from Whole Caboodle offers style as well as practicality.
---
| | |
| --- | --- |
| 4 | JJ Cole Original Infant Bundle Me |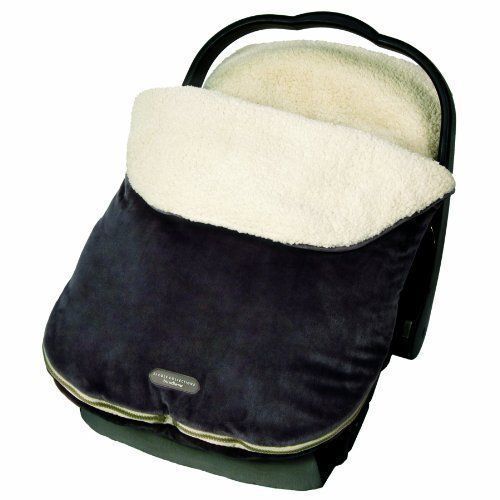 Featuring a faux sheepskin lining and simple yet classic designs, the JJ Cole Original Infant Bundle Me is great for parents who want something less bright for their daughters. Through a snug inner and outer element, this car seat cover provides warmth from underneath and above. Thanks to the easy to attach nature of this car seat cover, parents can easily transfer it from car seats to pushchairs without any headaches. With the JJ Cole Original Infant Bundle Me, it is also possible to avoid taking out blankets or heavy jackets. This makes keeping little ones warm on the go easier. For parental convenience, it is possible to remove this cover and place it in the washing machine, which is ideal when spillages occur. This cover is suitable from birth, making it extra convenient for mums and dads to be.
---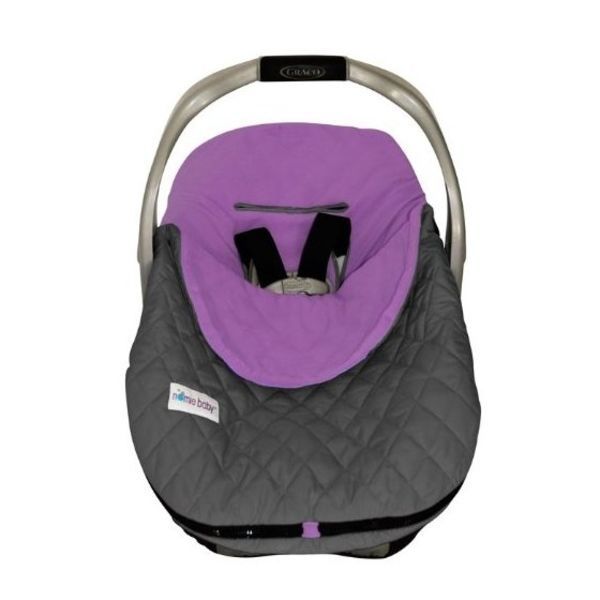 Nomie Baby car seat covers range from simple to flamboyant, giving parents plenty of designs to choose from when shopping for their daughters. With both infant and toddler designs available, it is possible to accommodate little girls of most ages. Each car seat cover is spill proof, waterproof, and leak proof, which means leaky nappies and milk spillages are less of a worry. For simpler transportation, it is possible to remove and attach covers within seconds, which is fantastic news for parents who want to get their little ones in the car pronto. When the time does come to wash those super soft fabrics, mums and dads can use their washing machines and tumble dryers, without worrying about damaging the fabric or car seat cover size. Thanks to the light covers infants can enjoy from birth, Nomie Baby solutions are great from baby's first day out and beyond.
---
How to Buy Car Seat Covers for Girls
Buying car seat cover for girls on eBay is easy. A simple search from the search bars found on every page delivers a huge selection of listings to choose from. When you have identified the car seat cover you want, be sure to check the seller feedback before you confirm your purchase. This ensures you buy from a reputable seller who provides a top quality car seat cover with fast, efficient customer service. Purchasing a high quality car seat cover in new or used condition for your little girl can keep her warm, comfortable, and well-protected when in the car or out and about. When choosing a car seat for your little princess, select one that meets your style and functional requirements.