Listening to great music is an enjoyable experience that people want to be able to take with them everywhere they go. But even great music loses some of its clarity and sound range when people play their music in certain areas, such as in cars, for example. Keeping those songs enjoyable by still hearing all the high notes in pitch-perfect key is possible with a car audio system if people have a good set of tweeters as part of their car audio package. Some car tweeters are only about 2.54 centimetres across, but they perform a powerful function. Car tweeters are located at audio electronics stores and online at eBay. Knowing which products are the top brands and models helps make the purchasing decision easier.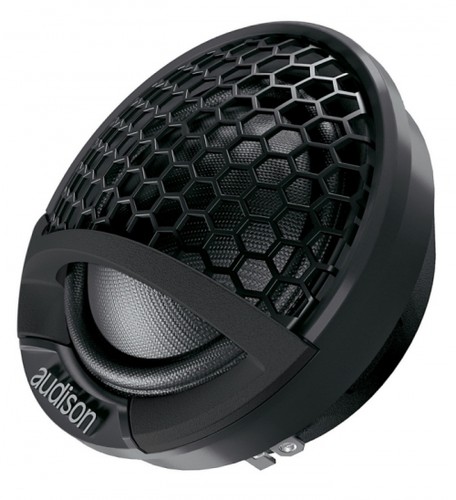 The Audison AV line has many two-way component speaker systems like the Audison Voce K5 model which bring high-quality audio to people who enjoy listening to music is their automobiles. The Audison AV 1.1 is a car tweeter with a lightweight Tetolon membrane design that includes a CCAW voice coil which wraps around a high-density neodymium magnet with double-layer technology. This car tweeter has an engineering design which enables it to produce the low-note frequency response which also reduces harmonic distortion. The size of this tweeter is 28 millimetres in length and features 92 dB sensitivity plus a high-pass filtered 2.0 kHz at 12 dB with 180-watt peak power handling capabilities.
---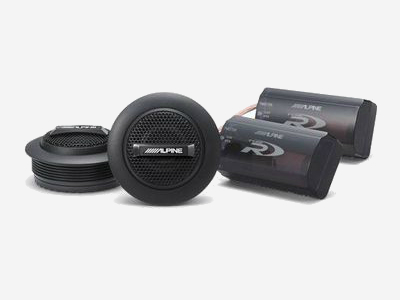 Alpine is a prime example of a name that is synonymous with high-quality audio products. Alpine car tweeters feature an engineering design that brings car audio music enjoyment to a whole new level. One model that is highly rated is the Alpine SPR-10TW. This particular model of car tweeter reduces ringing and colouration due to the pure silk ring dome diaphragm the engineers incorporate into the design. This model also has other features which include 100-watt RMS, 88 dB sensitivity, and shallow swivel flush mount. In order for these tweeters to have a clear and crisp high-efficiency sound, a special air ventilation system is in place for the back cavity and diaphragm, which assists in giving the tweeters a wider and more dynamic range.
---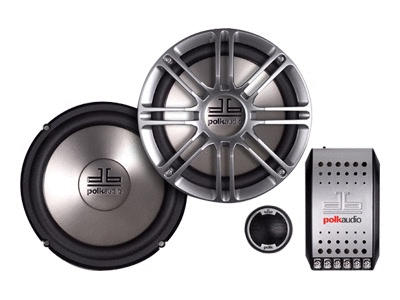 Another manufacturer of highly rated car sound systems comes from Polk Audio. Polk Audio speakers and tweeters are among the best when it comes to car audio equipment like tweeters which provide a clear and rich sound. One of the great things about this type of audio tweeter comes from the design makeup of the tweeter, which often includes components like a tweeter housing construction of die-cast aluminium, extra heavy magnets, Kapton bobbins, and copper encasement which surrounds the aluminium voice coil. The Polk Audio BD6501 tweeter model is a favourite amongst car audio enthusiasts because the tweeter dome composition includes a 25 millimetre liquid-cooled silk and polymer blend which aids in giving the unit exquisite sound.
---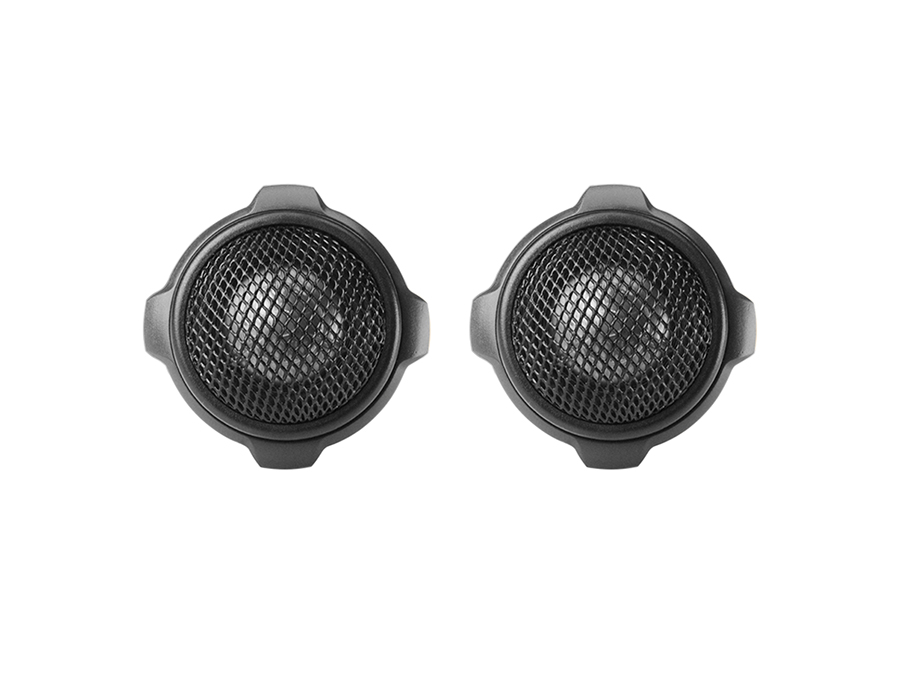 When it comes to tweeters that offer car stereo systems superb quality and sound, the JBL GTO18T is a model that deserves a second look. This particular brand of tweeters features 93 dB sensitivity, 3-Ohm impedance, 135 watts peak handling rating with the supplied crossover, and a 45-watt RMS power handling rating. The mounting depth is a mere 20 millimetres with a cut-out diameter of 41 millimetres, making this unit ideal for most car audio systems and also making it easier to install than some larger units. This tweeter model is ideal for audio upgrades and subwoofers.
---
| | |
| --- | --- |
| 5 | Infinity Reference 1031T |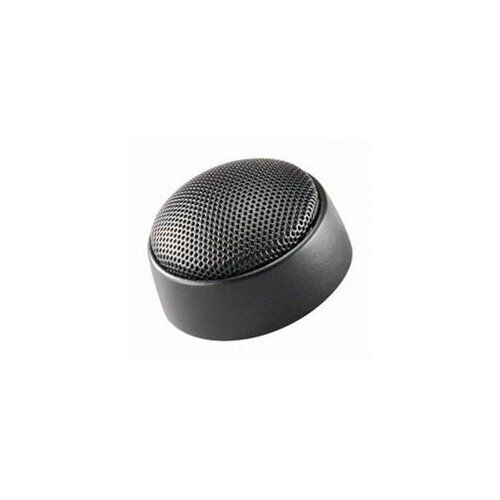 h are another exceptional choice for car audio sound systems. One model in particular that causes critics and users give a thumbs up is the Infinity Reference 1031T tweeter. These tweeters come in a variety of wattages, so finding the right one to fit almost any vehicle is a simple task. The 300-watt version is only 25 millimetres across and features a high-performance textile dome and a large voice coil which minimises distortion when the volume is at high output levels. The Infinity Reference features a 2-Ohm impedance rating, 93 dB sensitivity, and 150 watts peak performance handling.
---
Comparing Tweeters
Comparing tweeters oftentimes seems like a daunting task if people do not know what they are looking for. Individuals who are going to add tweeters to their car audio systems should take stock in how much interior room is available in their vehicles. Larger interiors and powerful audio systems sometimes need to have more powerful tweeters. People who are installing the tweeters themselves should also have some background in how to perform this task and what size tweeters best fit their existing audio systems.
Installing Tweeters
Installing tweeters is a relatively simple process which normally does not require any specialised tools. If buyers have a
Phillips screwdriver
, some electrical tape, and a pair of wire cutters, they have all the essential equipment to perform this job themselves. Most manufacturers provide instruction manuals that tell the owners how to install the devices which also typically give the installers visual aids to assist them during the installation process.
How to Buy Car Tweeters on eBay
Due to the large number of people who sell merchandise on eBay, there is a wide variety of items such as car tweeters available on the website. Finding items on eBay is easy to do by simply performing a keyword search. Once you click on an item, read the full description, and if you happen to have questions about that item, contact the seller using the "Ask a Question" feature. There are many things that separate one type of car tweeter from another, such as size, sound, material, and performance. Knowing more about the top five car tweeters assists you in making the right choice for your individual automotive sound needs.