Sandals
are one of the most comfortable pair of shoes that men own, but only if they choose them correctly. Casual sandals come with features which are often trademark qualities of certain brands, while other features are there for the comfort and utility factor. Men have sandal choices that include straps, toe thongs, or slide designs. Sandals need to be comfortable, but they also need to have the ability to stay in place as well. Besides choosing sandals for their comfort and utilitarian purposes, men want fashionable choices as well. Men's casual sandals are located at shoe stores and online at eBay. Knowing more about the top brands allows men to compare before making their purchasing decisions.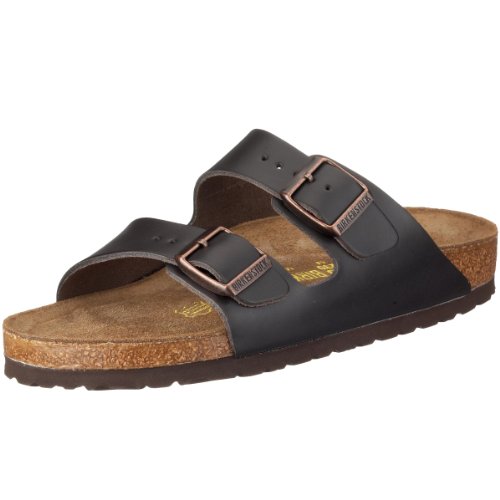 One of the most easily recognisable names in the shoe industry is that of Birkenstock. Birkenstock sandals for men come in many styles which include flip-flops, slip-on sandals, and strapped sandals, just to name a few. The construction of the uppers often features materials like rubber, suede, composition leather, synthetic leather, and 100 per cent genuine leather. One example of Birkenstock sandals commonly worn by men is the Birkenstock Relax 200 model. These sandals come with moulded footbeds in a cork latex blend that conform to the bottom of the feet to offer support and distribute weight properly. Birkenstock creates sandals that work with the arches to offer the most support which also reduces the risk of foot muscle strain. The sandals also have adjustable buckles and Birk-Flo straps to help ensure a proper fit.
---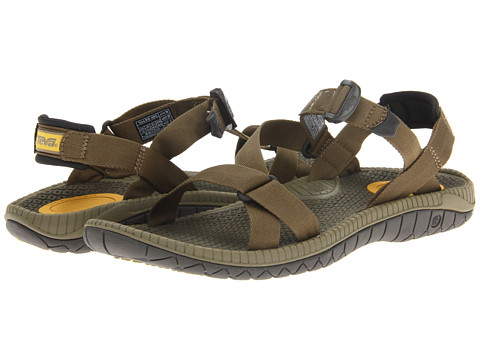 People who are familiar with Teva sandals for men know that Teva is responsible for creating the first water sandal for sports activities. It is no wonder then, that models like the Teva Zilch sports line includes rugged features without compromising the comfort of the shoes. Teva Zilch sandals have an open-toe design and synthetic mesh uppers. They come with strap fastenings and Spider original rubber outsoles. This model of sports sandals works well in all types of terrains, not just wet ones. Men wear these stylish sandals while hiking rocky terrains as well as when taking casual strolls through the park. Teva also offers other sandals that include strapped and flip-flop designs, plus other sporty varieties. Synthetics, rubber, and suede are common materials for Teva sandal uppers to include with slip-on and Velcro fastener models also available.
---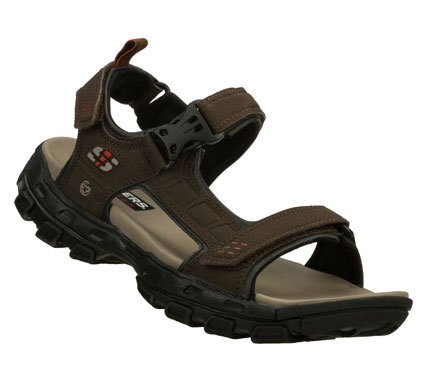 When it comes to comfort and casual designs in footwear, fashionable looks sometimes go by the wayside. This does not hold true for all brands of sandals because all three of these elements are something that SKETCHRS sandals for men do not lack. They come in styles that include flip-flop models like the Surf Comber. Surf Combers have toe-post fastenings which are ideal for wearing at the beach. They have leather upper exteriors which make them durable and long-lasting sandals. The slip-on style is comfortable to wear because the design of the soles conforms to the contour of the feet. Various SKETCHERS sandals also feature rubber or synthetic uppers and include Velcro fasteners as well.
---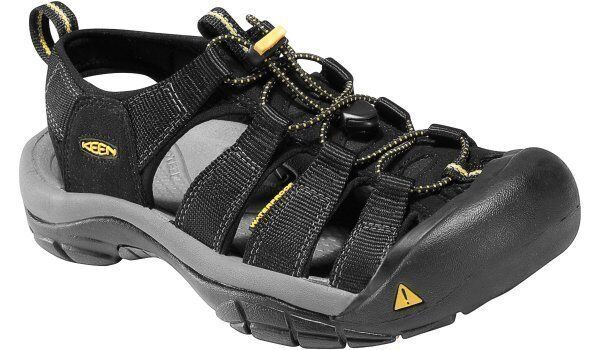 KEEN sandals for men come in both sport and strapped styles. Constructed from a variety of materials, the sandal uppers feature materials such as synthetic blends, rubber, and 100 per cent leather. One model in the men's casual category is the KEEN Newport H2, which are waterproof walking sandals. This particular model features a pull-on design with bungee laces up the front to help ensure a better fit. The waterproof leather is stylish and comfortable to wear. These strapped walking sandals feature carbon rubber outer soles with plenty of traction along with inner soles which conform well to the feet. The KEEN Newport H2 sandals feature polyester webbing that allows them to dry quickly and be machine washed. Designed with foot health in mind, this model comes with Aegis lining which minimises the risk of bacterial growth.
---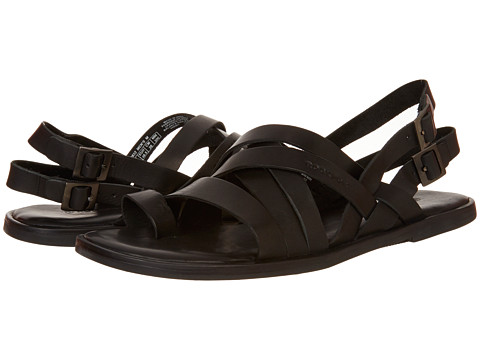 Men who seek sandals with technologically advanced features need to look no further than Rockport sandals for men. One example of a sound and stylish model is the Rockport Grandwood. The Rockport Grandwood design offers many features which give the wearer a comfortable feel and fit. Constructed with durability in mind, the design incorporates dulled nubuck leather along with Velcro fastenings and adjustable buckles. Included in the design makeup is Adidas adiPRENE footbeds that help alleviate fatigue in the leg and foot muscles. The pliable leather toe pieces add comfort and foot protection to the whole package, while the leather interlinking design creates both a supportive and stylish feature.
---
How to Buy Casual Sandals for Men on eBay
eBay is one of the most affordable and convenient places to shop for casual sandals for men because of the variety of styles and prices available. People enjoy finding sellers who offer free postage and packaging to make purchases even more affordable. A simple keyword search allows people to find items they need any time of the day or night on any day of the year. When it comes to finding the next great pair of men's casual sandals, it is good to know what options are available. Men enjoy wearing sandals that not only look good, but fit well and handle a range of activities. Comparing brands and features makes finding the perfect pair of casual sandals a walk in the park.