Easy to conceal and quiet to operate, central hoover replacement parts work for a whole-house network of cleaning power made up of a motor, belt system, power relay, filter, and flexible hoses to make quick work of even the biggest vacuuming jobs. With regular or frequent use, these central hoovers units require a bit of maintenance to restore them to peak operating power, and whether these parts come from the local vacuum specialty store or online at eBay, they prove to be easy to find and easy to replace once the owner returns back home. A brief look at the top central hoover replacement parts helps consumers to choose the best replacement components for their units, and allows them to make a successful purchase with confidence.
| | |
| --- | --- |
| 1 | Ametek-Lamb Central Vacuum Motor |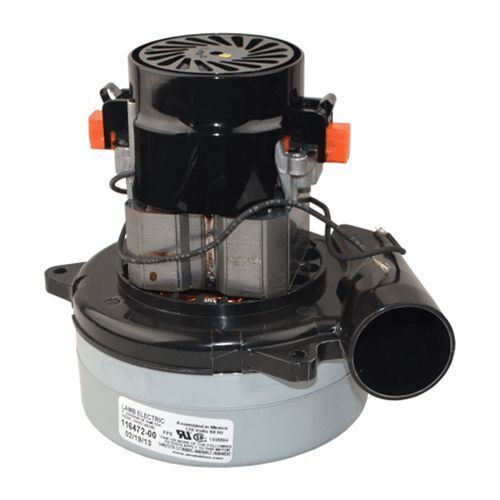 Used with the vast majority of central vacuum units, a replacement Amtek-Lamb central vacuum motor interchanges easily with an existing model to keep a whole-house vacuum system running at peak efficiency. The company produces dozens of units from the simple 220- to 240-volt 1199519, 115330, and 115334 to the more robust 117123, 116945, 117478, and 117500-12 for consumer convenience and the power needed to handle the cleaning needs of small to large homes and any size in between.
---
| | |
| --- | --- |
| 2 | Eureka/Beam Flat Belt for Central Vacuum Systems |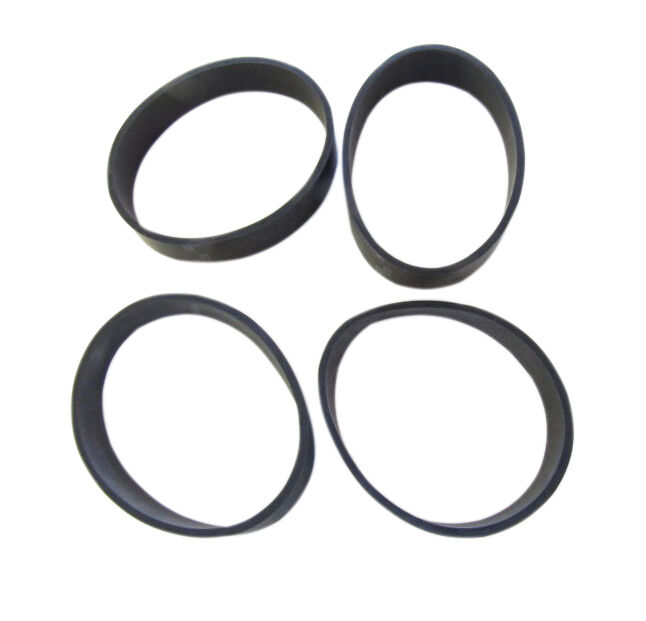 Crafted to be an identical match for factory belts, a Eureka/Beam flat belt for central vacuum system roller brushes comes labelled by the manufacturer as the Beam 155301, Beam 155501, Eureka 52201, and the Nutone 61105000 drive belt H327. Owners can complete the replacement in mere minutes after unscrewing the brush housing. It results in improved roller performance, deeper cleaning power, and less vibration for a comfortable overall cleaning experience. Since this belt comes sized so uniformly, it fits many common brush heads such as the Beam Butler, Eureka Elite power head, Broan BN180, and Allegro ZAS099 Sweep n Groom.
---
Compatible with all Vacuflo-branded single motor central vacuum units, the Vacuflo 7090 features clearly marked connectors for a worry-free self or professional installation job. The key services provided by this component include even power distribution, prevention of continuous running, and control of random off and on actions indicative of a faulty part, thereby saving power and reducing home energy costs. In order to ensure complete compatibility, shoppers should check that theirs is one of the many models that accept this relay, such as the Vacuflo 26, 260, 360, and 460 as well as the Dirt Devil CV950.
---
| | |
| --- | --- |
| 4 | Plastiflex Low Voltage Crushproof Central Vacuum Hose |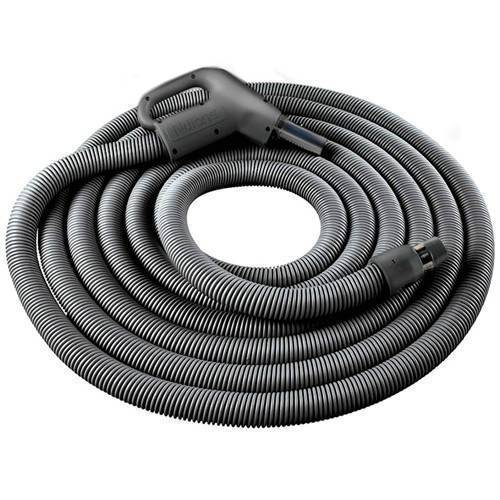 Lightweight and flexible, the Plastiflex low voltage crushproof central vacuum hose attaches easily to a handled cleaning wand and ports directly into the central vacuum unit to facilitate strong suction and reliable cleaning power. The patented ElectraFlex body includes a high thread count per millimetre for durability while still maintaining a full 180 degree flex, and the design prevents crimping, kinking, and warping, even if the operator steps on it or it becomes entangled around or under furniture. Not including ends, the hose measures 9 m in length with a diameter of 34.9 mm.
---
| | |
| --- | --- |
| 5 | Universal CVS Synthetic Disposable Filter Bags for Central Vacuum Systems |
Thanks to a large capacity and design that proves easy to change, universal CVS synthetic disposable filter bags for central vacuum systems provide a sturdy receptacle for all the dirt, dust, dander, and debris that flows through the vacuum unit on a daily basis. The cloth-like exterior ensures airflow freedom while also retaining a high percentage of particles that have the potential to aggravate those sensitive to environmental allergens and debris. This bag type of bag pairs well with virtually any standard system, including late models from Honeywell, Beam, Electrolux, Frigidaire, and Aggressor such as the Electrolux PU3450, Frigidaire F200 and F300, Heatilator CVS5000, and Eureka Powerline Gold models CVS5000 and CVS6000s.
---
How to Buy Central Hoover Replacement Parts on eBay
Whether you require a fresh filter, a replacement hose, or a new power relay, you can find all the central hoover replacement parts for your unit on eBay. To locate the precise part you need quickly and simply, use concise search phrases like "Universal CVS filter bags", "Vacuflo power relay", or "Eureka flat belt" in the Search bar found on any eBay page. After receiving your item, installation and replacement take only a few minutes, and the long-lasting results keep your home fresher, cleaner, and more pleasing to the eye with less effort. Shoppers can find all of the parts they need to keep the floors clean with some research.