Finding just the right kit for a Civil War-inspired costume can be an exercise in futility for many consumers. The authentic fabrics tend to be mainly wool or linen, which are uncomfortable at best. Unless involved in authentic reenactments, most people just want something that looks close and is fun to wear to a
fancy dress
party. While finding an authentic style from the 1640s for either a Cavalier or a Parliamentarian might not be easy, finding good costumes is. When shopping at an online site like eBay, or in a traditional store, having a good idea of what people wore at the time goes a long way toward helping shoppers choose a costume.
| | |
| --- | --- |
| 1 | English Civil War Costumes for Men |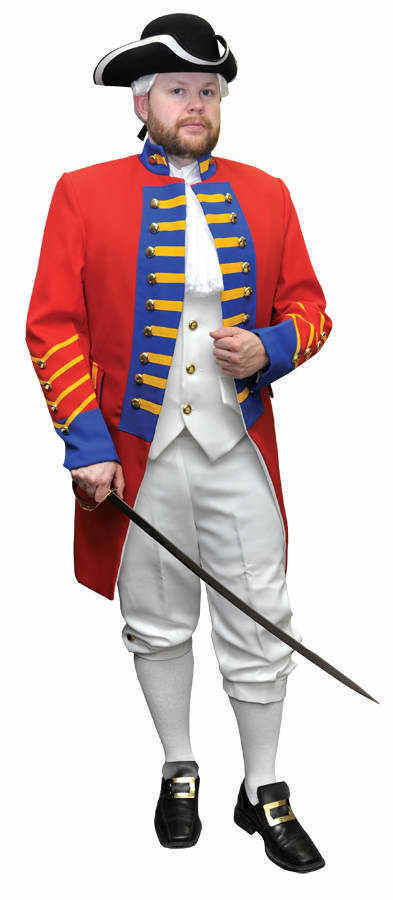 The typical English Civil War soldier wore whatever he had and his unit might have had an overcoat in the same colour. The general mode of dress was boots with woollen socks that worn just below the knee, held up with a strip of fabric or wool, and loose fitting pants with T-shaped shirt that was long enough to cover the buttocks. Undergarments were made of linen of loose weave, except for the wealthy, who would have had a tighter weave fabric. For outerwear, the colours tended to rust, brown, black, and red, although the traditional British Red Uniform had not become the official colour at the time.
---
| | |
| --- | --- |
| 2 | English Civil War Costumes for Women |
Fun English Civil War costumes can make a woman look authentic for a fancy dress party or Halloween. Although women were not officially part of the military in the 1640s, many followed the military as they moved from battle to battle. Women typically wore simply made clothing in linen and wool. Women wore a simple shift made of linen under the clothing and an early form of corset over the shift. Then they added a skirt and overtop. Boots were the footwear of the day.
---
| | |
| --- | --- |
| 3 | English Civil War Reenactment Clothing |

For those wishing to be more authentic, they can find English Civil War reenactment clothing in different styles and colours allowing them to closely resemble the people of the times. Putting all the pieces together into a cohesive kit makes the search for the just-right costume pieces as exciting as wearing them. Look for choices made of wool and linen for authenticity, including knitted wool and rough linen for the average soldier or woman of the day, and hats, purses, and boots without eyelets and belts no larger than two fingers wide can help complete the look.
---
| | |
| --- | --- |
| 4 | Kings, Queens, and Noble Costumes |

Kings and queens costumes for children and adults are fun Civil War fancy dress. While little girls love to be princesses, the look is not complete without a prince or king as an escort. Dresses, crowns, tiaras, and capes complete the fancy dress or dress-up wardrobe for women and girls. For men and boys, a sword, metal helmet, or crown can complete the look. Finding great footwear to make the costume complete is as much fun as wearing the costume. Try finding boots of an approximate style and painting them with fabric paint to match the look of the day.
---
English Civil War Costume Accessories
English Civil War costume accessories include hats, gloves, small bags to carry coins and other accoutrements, as well as ribbons and lace. For women, a small bag served as a purse. Made of linen or leather with a ribbon or leather thong running through it, women wore them at the waistband of the skirt or tucked and tied to undergarments. Men usually had a small bag made of leather that they tied at the midsection of their clothing. Man and women wore hats, and women wore an early style of bonnet. The King's Cavaliers usually wore
feathers
in their hats to distinguish them from the Parliamentarian forces.
How to Buy Civil War-Inspired Costumes on eBay
To find a Civil War-inspired costume for fancy dress or holiday wear, first go to any eBay page. In the Search bar, type in the words that are most appropriate to the item you want. For example, " English Civil War costumes" could be a good place to start. If the results are too broad, click on a category to narrow the search. When shopping for a Civil War-inspired costume, shoppers should start by considering the occasion they need it for. This helps them choose the fabrics, quality, and realism of the costume. They can start by considering the top costumes to find the right one for any occasion.