Winter, spring, summer, or autumn, there is a cocktail dress for any season and many occasions. From one-shoulder options, strapless, or sheaths, women have their choice of dress shape. Perhaps the most important factor to consider when purchasing a cocktail dress is the shape of the woman wearing it. Also, the material of the dress may result in a better fit as well, particularly if it is a breathable or flexible material. Browsing
cocktail dresses
at a high street shop or on eBa
y
can help women compare styles, brands, and cuts before determining the perfect dress for their needs.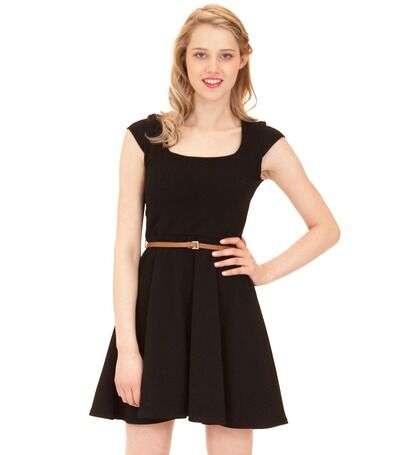 The wardrobe staple in many women's wardrobe is the little black dress. While cocktail length dresses traditionally fall around the knee, a little black dress can have a mullet cut with a shorter front and longer back. Alternatively a sheer panel can cover the front of an otherwise short and opaque lining. Because black is so universal, women can layer the dress with a jacket, scarf, or colourful necklace. Additionally, since the little black dress is an almost blank slate, the shoes women choose to wear with the ensemble can be bold and flamboyant or muted and plain. Women can pair bright primary-coloured pumps with the gown for an added pop. Or, an intricate necklace and matching bracelet can shine with the solid black background of the dress.
---
| | |
| --- | --- |
| 2 | Floral Print Cocktail Dress |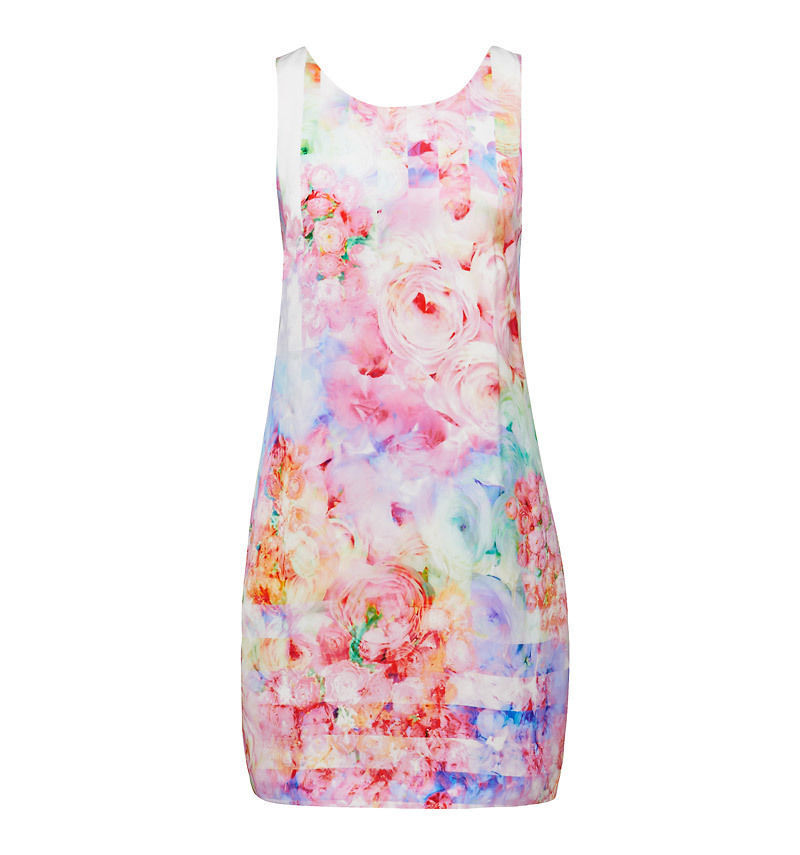 Dresses with floral prints are a classic for females from even a young age. Some floral cocktail dresses have a congregation of floral patterns around a hem or bust, while others are truly big and bold throughout the gown. Since the dress is louder than a solid colour, the shoes and accessories women choose should be calm and toned down so as not to interfere with the pattern. A solid-coloured shoe or jacket tones down the floral print while also subtly drawing attention to it. While some feel that floral prints can be too childish, it can be flattering if done well. Small flowers, or flowers that are the same colour as the dress, thus blend in, and are optimal choices for women who do not want to be too loud.
---
| | |
| --- | --- |
| 3 | Fit and Flare Cocktail Dress |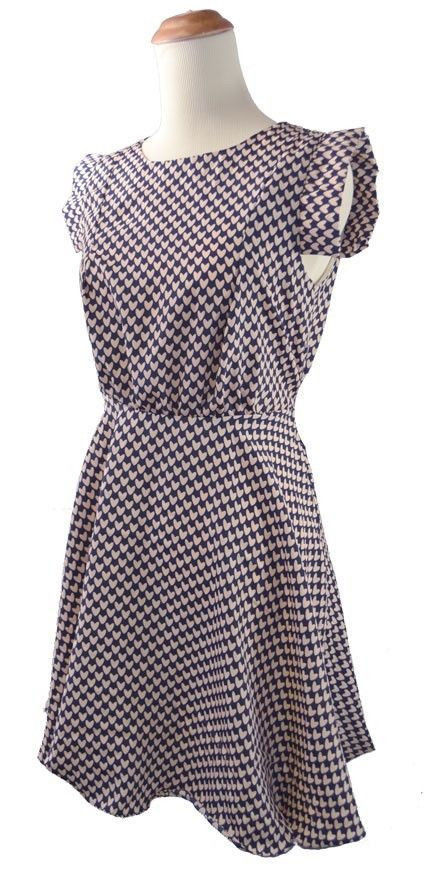 Depending on the body, a fit and flare cocktail dress is optimal because it accentuates the curves. Indicative of the 1960s, a fit and flare dress complements most necklines by visually deflecting any excess bulk from the waist area. The dress bells out towards the bottom at the knee line and helps create a more flattering hour-glass shape. Women should remember to choose a size best suited for their shape. Additionally, women should consider their activity while wearing a fit and flare dress. A more formal event that involves minimal dancing and requires mostly sitting or standing is ideal.
---
| | |
| --- | --- |
| 4 | One-shoulder Cocktail Dress |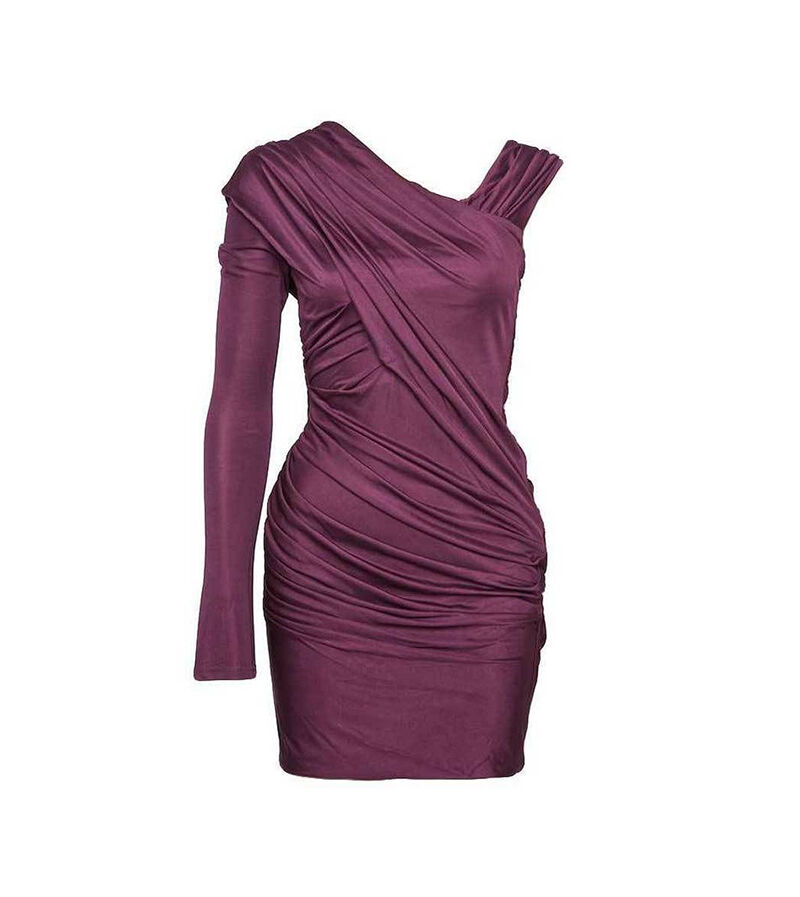 Women that enjoy showing a bit of skin can enjoy a one-shoulder cocktail dress. Typically accentuating a collarbone or shoulder blades, a one-shoulder option varies in cut and style. Ribbing in the mid-section helps keep the dress up for women that need additional support. However, options without boning can stay properly in place with the correct undergarments. A one-shoulder dress makes a statement, so women are wise to make the right one and adorn the gown with the appropriate jewellery and accessories.
---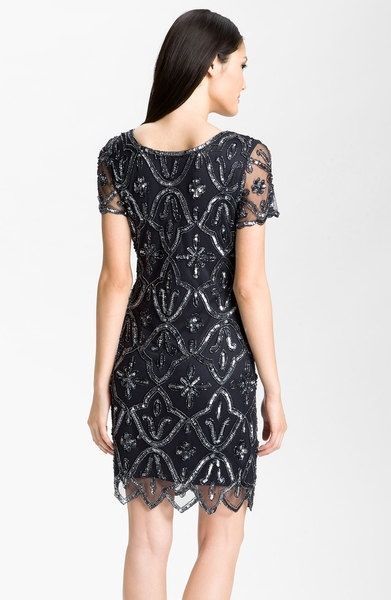 A sheath is a slimming dress for women with slender bodies. Some sheath dresses have boning that help keep the dress in place while also offering support. Women can find strapless sheath options as well as one-shoulder and other traditional cuts. Made of flowing materials, a sheath cocktail dress helps women move around the room without making them feel stiff and constrained.
---
How to Buy Cocktail Dresses on eBay
Buying a cocktail dress, especially for an important event, should be an enjoyable experience. Whether you choose a designer option or ready to wear option, you can find multiple new and pre-used cocktail dresses on eBay. As with any clothing designer and manufacturer, the sizes and cuts may vary. Petite and tall women also need to consider cuts to ensure the fit is appropriate. Before purchasing, be sure to ask the seller for the actual measurements of the bust, waist, and hips, as well as hem length. Additionally, sellers frequently offer free postage and packaging, especially when you purchase multiple products from their eBay store.