Induction hob
cooktops
, often referred to as simply 'cooktops', are cooking appliances which require countertops on all four sides. Unlike cooking ranges, induction cooktops do not stand freely nor do they all come with ovens. These cooktops are versatile because they afford users more cabinet and countertop space. Many people who own cooktops find it easier to cook with them and include overhead ovens in order to maximise the efficacy of kitchen area. A wide variety of cooktops offer features which make them very versatile and easy to care for. Induction cooktops are located at appliance stores and online at eBay, but before purchasing from anywhere, knowing more about the variety of styles and available options helps make choosing them a piece of cake.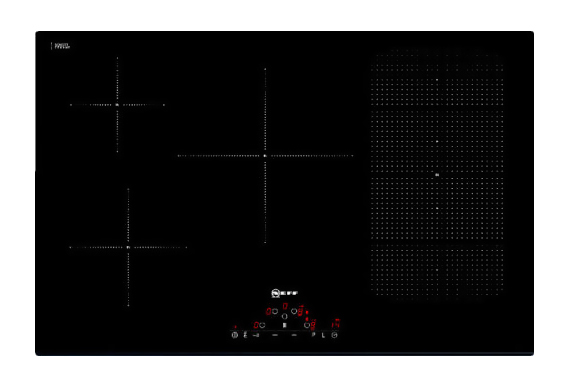 Designed with artful craftsmanship, Neff induction hob cooktops have all the features any cooking enthusiast needs. There are various styles with features like two, three, four, and five zone hobs. One popular cooktop is the Neff Flexinduction T44T43 model. Although it appears at first glance as though this cooktop has four separate hobs, in reality there are two hob zones on the right with two zones on the left being joined together to create one long zoneless hob. This three-cooking zone cooktop measures 60.6 cm wide by 54.6 cm deep. It offers residual heat indicator magnetic control features and a child lock.
---
| | |
| --- | --- |
| 2 | Smeg Induction Hob Cooktop |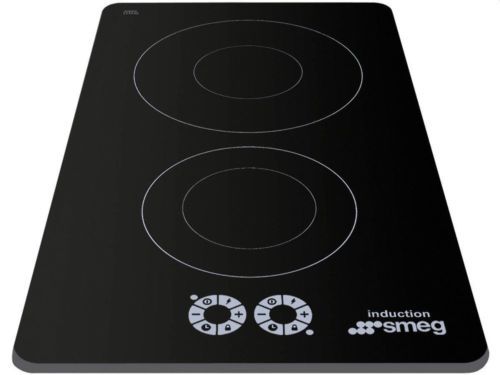 Home owners looking for a new induction hob cooktop to fit into a contemporary kitchen motif find that they receive a lot of enjoyment from the Smeg induction cooktop. This particular unit is one that has a sleek yet simple design and still offers a wide array of valuable features. It only requires a 13-amp power supply compared to the usual 30-amp requirements of other cooktops, which makes this one more energy efficient and easier to install as well. The Smeg S1642D2 model comes with four cooking zones each with boosters that are independent of each other. In addition, this model features residual heat indicators, nine power levels, and a child lock. This touch control cooktop also offers an end-of-cooking-time alarm to help keep food cooking schedules on track.
---
| | |
| --- | --- |
| 3 | Zanussi Induction Hob Cooktop |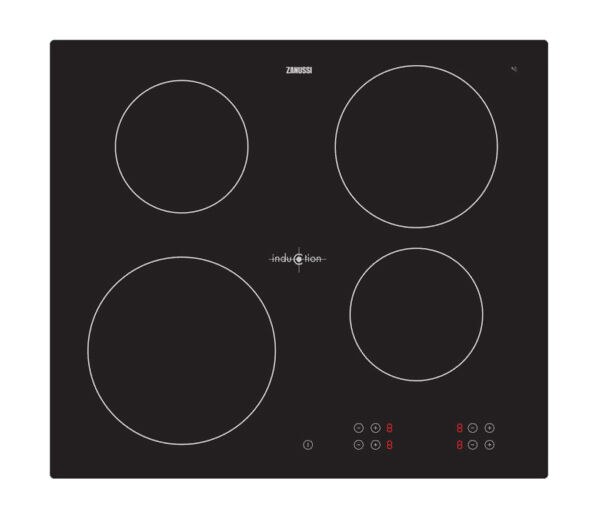 Zanussi is another fine example of a maker of high-quality brand cooktops that people trust for their kitchens. Designed to last long and stay durable, Zanussi hob cooktops and ovens are a great investment if cared for properly. One model that really stands out is the Zanussi ZEI6640XBA induction cooktop. This model includes a booster feature that allows people to increase the cooking temperature of a particular zone in order to heat items more rapidly. It also offers red LED touch controls, a programmable timer, nine power levels, residual heat indicator lights, an auto safety off feature, and a child lock. It measures 57.6 cm wide by 50.6 cm deep, which makes this appliance an ideal choice for many kitchens.
---
| | |
| --- | --- |
| 4 | Fagor Induction Hob Cooktop |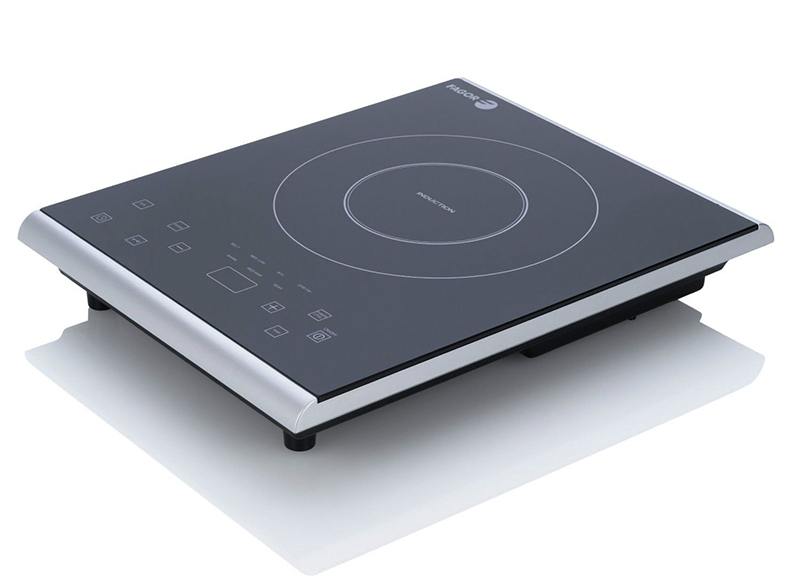 When it comes to having the ultimate freedom for cooking, many people prefer to go zoneless. For these people, the Fagor iF-ZONE40HAS is an ideal match. It features a beautiful silver finish which makes it easy to pair with other kitchen appliances. This smart cooktop senses the moving of pots and pans and adjusts the heating area to match the size of the cookware, due to the multiple sensors that lie below the surface of the cooktop. It comes with easy-to-use touch controls, an above-average display for easier viewing, a booster control, and 12 power level settings. Fagor induction cooktops come in various sizes. This model measures 93 cm wide by 41 cm deep so people who like this model need to make sure they have an installation area that meets the spacing requirements, as it is a larger model than many other induction cooktops.
---
| | |
| --- | --- |
| 5 | Beko Induction Hob Cooktop |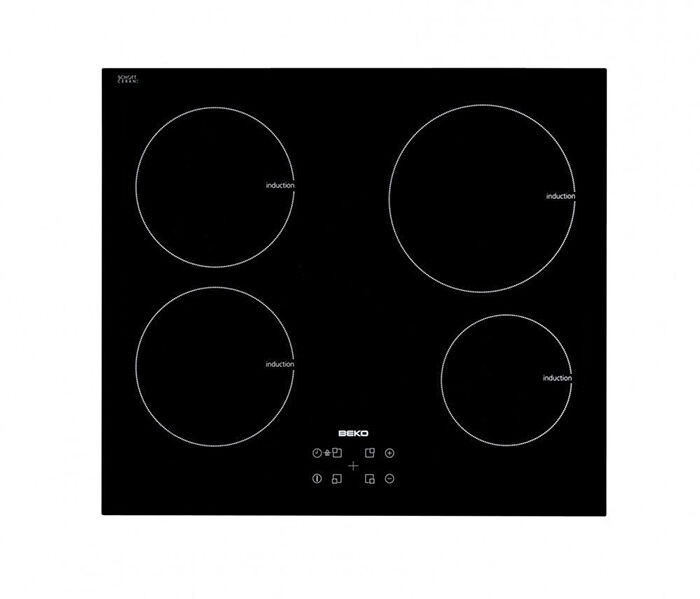 Beko is another popular brand that makes the top five cooktop list. A favourite amongst users, the Beko HII64400AT offers a host of valuable features. This model comes with four independent cooking zones and offers nine power levels for each zone. This model also includes simple touch controls and a child lock. The timer helps ensure that cooking times stay on track while the buzzer reminds users that the food needs attention. This Beko cooktop measures 58 cm wide by 51 cm deeps, which many people find is an ideal size for their kitchens and cooking requirements.