Computers, mobile handsets, and laptops commonly use VoIP technology for communication. Low cost and smooth connections are the main reasons for the increasing popularity of
corded VoIP handsets
. On the user end, corded VoIP handsets work almost the same way as standard corded home or office phones. Several considerations for choosing a corded VoIP handset include cost, extra features, brand, interface, and condition. Some buyers may want to learn about the top models to facilitate the buying process. Corded VoIP handsets are available in electronics stores, office supply stores, and on websites like eBay, which features a large collection of various types of handsets.
| | |
| --- | --- |
| 1 | Sogatel USB Skype Certified VoIP Handset |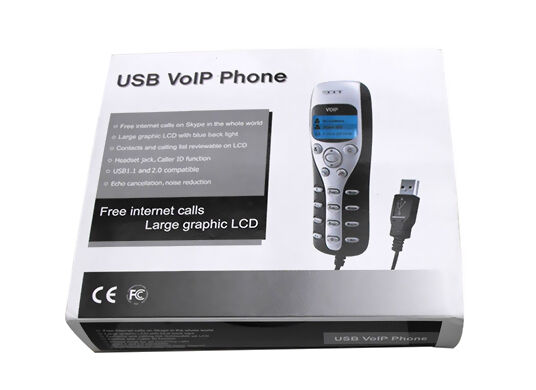 The Sogatel USB Skype phone is one of the best corded Skype phones to earn certification, which means the handset meets or exceeds all of Skype's audio requirements. A multi-character, blue-lit, graphic LCD screen displays an incoming caller's Skype ID and call history. The handset displays information in almost every language. The phone also features a ringer, echo cancellation, full duplex communication, built-in soundcard, noise reduction, and headset jack. The set contains a USB phone, installation CD, manual, and warranty information.
---
| | |
| --- | --- |
| 2 | Polycom SoundPoint IP 335 |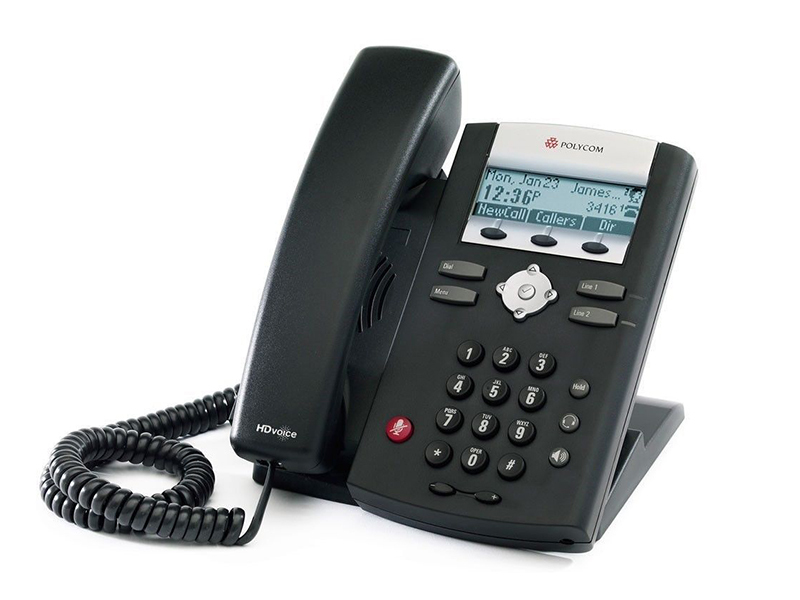 Polycom SoundPoint IP 335 qualifies as a high-end residential VoIP handset. Although it is a costly phone, the sound quality is unparalleled. Suitable for heavy use and featuring a sturdy, professional look, the Polycom SoundPoint IP 335 stands out as one of the top corded VoIP handsets. The resonance that even good quality VoIP phones suffer from is not an issue with this handset. It also allows the use of one VoIP account with two separate extensions, if desired. The handset features a headset port for hands-free communication, and a power-over-Ethernet port enables a user to connect a computer directly to the phone, a useful feature when only one Ethernet port is available. Buyers can also replace the Line 2 button with a speed dial for voicemail.
---
| | |
| --- | --- |
| 3 | Cyberphone V6545SK VoIP and Skype-Compatible Internet Telephone |
The Cyberphone V6545SK VoIP handset is a Skype-compatible Internet telephone with amazing MP3 quality sound. One LED indicates the connection status, and another indicates message receipt. This Cyberphone corded VoIP handset includes a one-click voicemail option. The handset is small and lightweight and offers powerful features when used with Skype. A desktop icon displays the status of the Cyberphone and the Skype connection. The phone is USB powered and frees up the sound card for other applications. When they are not connected, buyers can use the volume key to scroll through the Skype contacts. The keypad dialling features enable users to navigate Skype's services directly from the handset.
---
| | |
| --- | --- |
| 4 | Cisco SPA504G VoIP Handset |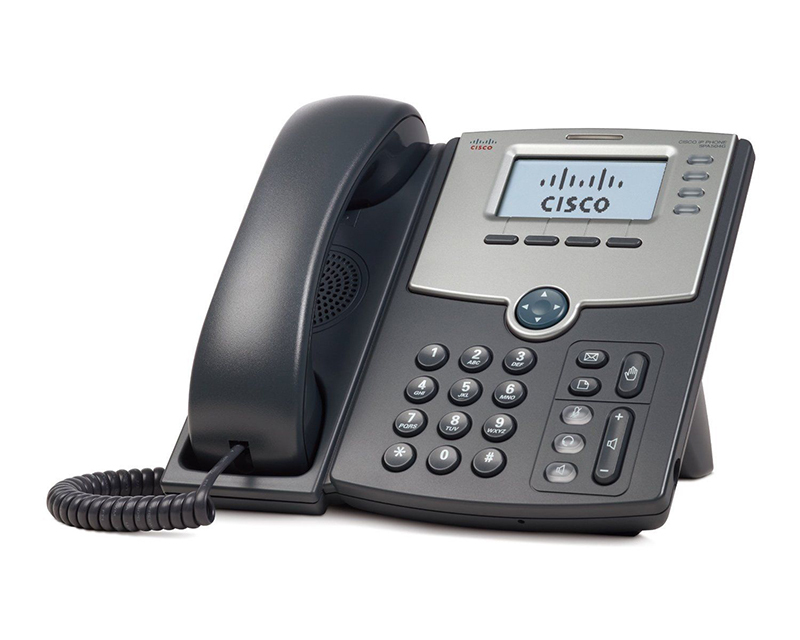 The Cisco SPA504G VoIP handset, a Cisco four-line IP phone with a display, PoE, and a PC port, weighs around 1.2 kilogrammes and is highly suitable for business and home office use. Easy to install, this VoIP handset features highly secure remote provisioning. It offers a Web-based and menu-based configuration. The Cisco SPA504G VoIP handset supports both SIP and SPCP with Cisco Unified Communications 500 Series for Small Business. The handset indicates an active line with name and number and features four voice lines with four independent SIP registrations, a pixel-based LCD display, a dedicated hold button, and many other useful features.
---
| | |
| --- | --- |
| 5 | Grandstream GXP1400 HD IP Phone |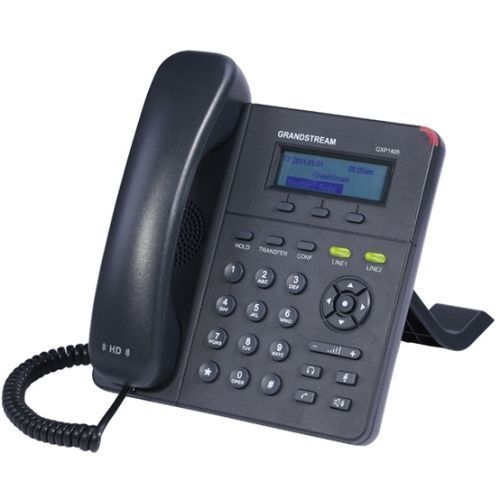 The Grandstream GXP1400 HD IP Phone is a next generation small-to-medium business VoIP handset. The Grandstream corded VoIP handset features two lines on a single SIP account, dual switched auto-sensing network ports, a graphical LCD screen, context-sensitive soft keys (3 XML programmable), and three-way conferencing. The handset delivers excellent HD audio quality, rich telephony features, automated provisioning for easy deployment, and broad interoperability with almost all third-party SIP devices and leading platforms. As of 2013, the Grandstream corded VoIP handset offers great value for the price tag, and that is one of the reasons for its popularity.