For some people, computers with a decent amount of initial storage space may be all they need to get through for the tasks they require from them. But for other people, even computers with vast amounts of storage space are simply not enough. Many users find that they are downloading so many data files just to operate and properly maintain their work or leisure activities and all of these things use storage space. DVD+RW duplicators are a popular way to transfer information from one data source to another. DVD+RW duplicators are located at electronics stores and online at eBay. Being able to safely backup and retain a duplicate file on a DVD helps keep important data secure.
| | |
| --- | --- |
| 1 | 1 to 1 Samsung ACARD 22x Duplicator |
The 1 to 1 Samsung ACARD 22x duplicator is a CD and DVD duplicator which includes SATA drives. It is a stand-alone copier which features a 22x DVD ROM drive along with a Samsung 22x dual-layer, dual-standard drive. One aspect that makes this particular device so appealing is that it comes ready to use straight from the box with no additional hardware to purchase or software to download. There is no need for a computer because all of the commands are easily accessible directly from the LCD duplicator screen. A new 1 to 1 Samsung ACARD 22x duplicator includes one DVD writer and one DVD ROM drive allowing users to duplicate one CD or DVD copy at a time, making it ideal for personal or small business use. The Samsung ACARD also has internal diagnostic features that run during the start-up phase which ensures the device continues to operate efficiently.
---
| | |
| --- | --- |
| 2 | 1 to 3 Pioneer 219 24x ACARD CD DVD Duplicator Copier with SATA drives |
Another user-friendly model which receives high marks for customer satisfaction is the Pioneer ACARD 219 line of duplicators. Although there are many versions of the Pioneer ACARD CD and DVD duplicator, one model in particular that many people find fast and efficient is the 1 to 3 Pioneer 219 24x ACARD CD and DVD duplicator copier. This model has many features that are attractive to users, such as the ability to connect via SATA drives. The 1 to 3 Pioneer 219 24x system is a stand-alone model with the capacity to replicate three CDs or DVDs at one time, making it an ideal model for those people who need to duplicate information on a consistent, small to medium scale. This model includes a single DVD ROM drive along with three DVD writers. This device includes diagnostic tools that run automatically upon start-up which helps the unit maintain its efficiency. Users also enjoy this model because no computer is necessary in order to begin duplication processes, and with no additional hardware to buy or software to download, it is ready to use when it arrives.
---
| | |
| --- | --- |
| 3 | Liteon ACARD DVD Duplicator |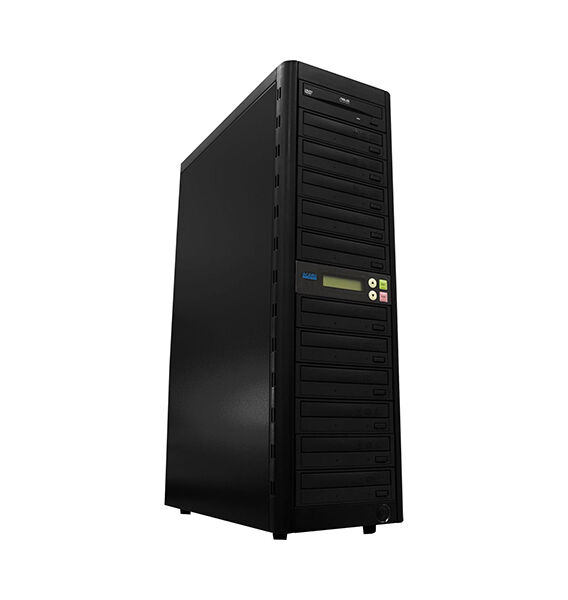 The Liteon ACARD DVD duplicator has a variety of features that make it a popular choice amongst users. There are several different models available to buyers within this line of duplicators which makes it easy to find the perfect one for any size job. For example, people who have a business requiring the need for a duplicator that has the ability to issue CDs or DVDs on a large scale may want to take advantage of purchasing the 1 to 11 Liteon ACARD 22x model. This particular unit offers the convenience of accessing SATA drives and includes one DVD ROM drive with 11 dual-standard, dual-layer drives in a fairly compact stand-alone design. This duplicator has an onboard diagnostic system and an LCD display, making it easy to read and use without involving a computer. With one-touch operation capabilities and no software or hardware additions necessary, this model is one that is very user friendly.
---
| | |
| --- | --- |
| 4 | Microboards Copywriter Pro Blu-ray Duplicator |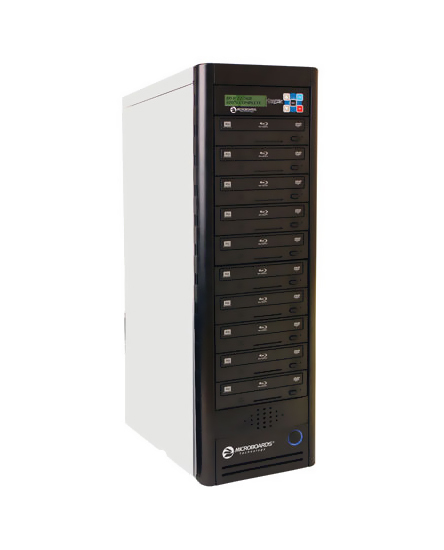 When it comes to finding a high-quality duplicator that has the ability to replicate CDs and DVDs, Microboards duplicators are options that many people often choose. One product within this brand that users enjoy is the Microboards Copywriter Pro Blu-ray duplicator. This device duplicates Blu-ray discs in a highly efficient manner. Some duplicator towers handle small jobs like 1 to 1 outputs and larger models handle heavy workloads which require 10 Blu-ray disc outputs with ease. These Microboards duplicators also offer users the advantage of copying CDs and DVDs as well. The device connects to a computer via the 2.0 USB port and features a 120-volt or 230-volt, 50 to 60 Hz power supply option and downloadable software.
---
| | |
| --- | --- |
| 5 | Aleratec DVD Duplicator |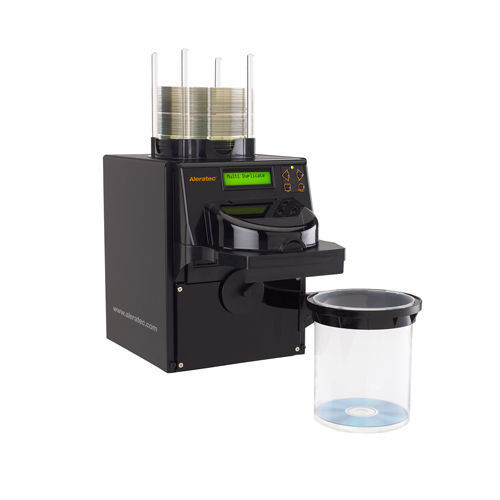 The Aleratec DVD duplicator comes in a variety of styles to choose from. If buyers need a duplicator to copy only one disc at a time, there are Aleratec duplicators to handle that requirement. Some consumers need a duplicator to replicate many discs; so therefore, Aleratec also makes larger models like the Aleratec DVD CD RoboRacer 280112EU.. The RoboRacer is a fast and highly efficient tower duplicator that handles outputs of 100 high-quality discs. Even though this unit handles many discs at one time, this stand-alone tower model is extremely compact and needs no computer attachment in order to perform its job. With a maximum CD speed of 48x and a maximum DVD speed of 20x, this device is a highly efficient model that handles large duplication process with ease.