Digital video interface (DVI) is a type of video technology designed to augment the quality of LCD monitors and graphics cards. Most modern graphics cards have one or two DVI output ports. DVI was briefly the digital transfer technology of choice for high-definition televisions and high-end DVD players, but it is more commonly found in modern computer hardware, as HDMI replaced DVI in audio-visual applications. There are three types of DVI connection: digital, analogue, and integrated. Buyers can find
DVI cables
at electronics and computing shops, as well as online at marketplaces such as eBay.
| | |
| --- | --- |
| 1 | HDE DVI-I 24+5 Male to VGA Male Cable - 1.5M |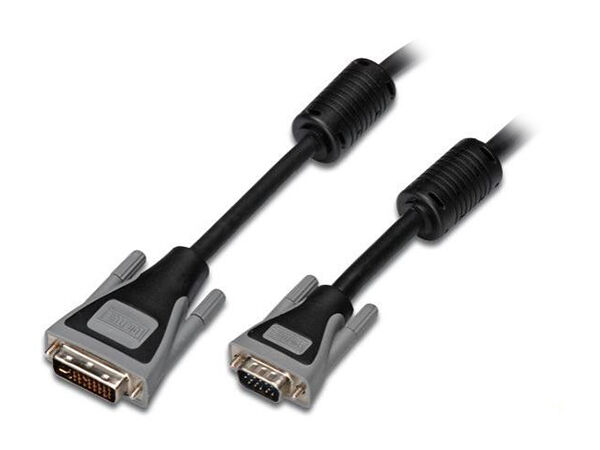 The HDE DVI-I 24+5 male to VGA male cable features a male dual-link DVI 24+5 pin connector and a 15-pin VGA male connector. It allows users to connect a DVI port to a VGA port. VGA is analogue and DVI-I is analogue or digital, so the cable bridges the gap between different generations of technology, allowing users to connect older VGA monitors to a newer DVI graphics cards or output devices. The HDE cable is more user friendly than an adapter, and does not lose signal quality. This 1.5-metre cable does not fit DVI ports with pin connectors that do not match.
---
| | |
| --- | --- |
| 2 | Belkin DVI to VGA Adapter |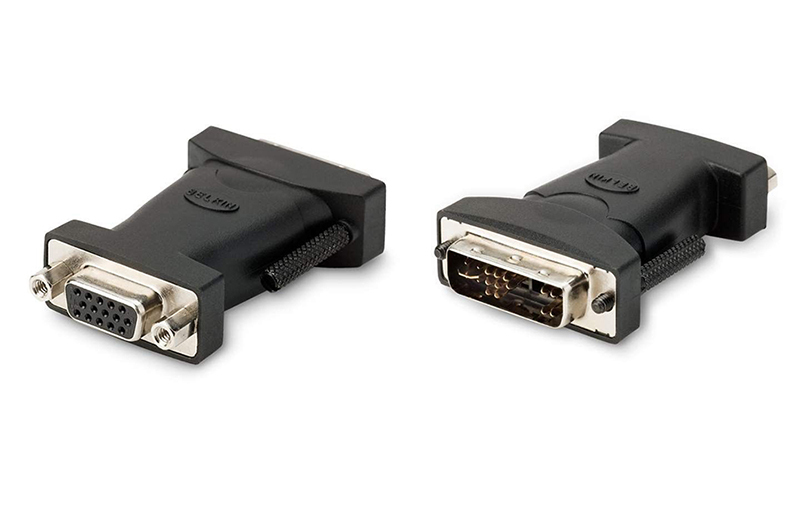 The Belkin DVI to VGA adapter provides a high-bandwidth video interface by converting a DVI-I video card to a VGA analogue connection. This allows the user to connect a VGA monitor to a DVI-I output without any additional cables. The adapter features performance high-speed digital data transmission for faster and stronger signal delivery. It is easy to install and connects with thumbscrews and barrel nuts. It comes with a full undermould shield to guard against EMI/RFI interference and features gold-plated copper contacts for maximum connectivity without data loss.
---
| | |
| --- | --- |
| 3 | CPO DVI-D 24+1 Male to Male Cable |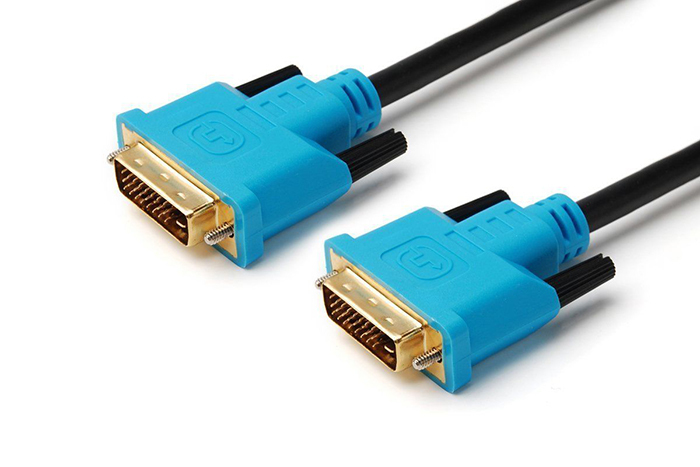 The DVI-D 24+1 male to male cable from CPO allows the user to connect a DVI monitor to a DVI graphics card, splitter, or other DVI device. It is a standard connection cable that carries digital signals between devices, and provides a higher-quality image than analogue or VGA. With an analogue or VGA connection, the system converts the digital signal produced by a video card to analogue and back to digital when it reaches the monitor. DVI-D eliminates this conversion process, improving the connection between the source and display. The cable features DVI-D 24+1 pins at both ends and a thumbscrew connector hood.
---
| | |
| --- | --- |
| 4 | Sodial Mini DisplayPort to DVI Female Adapter Cable |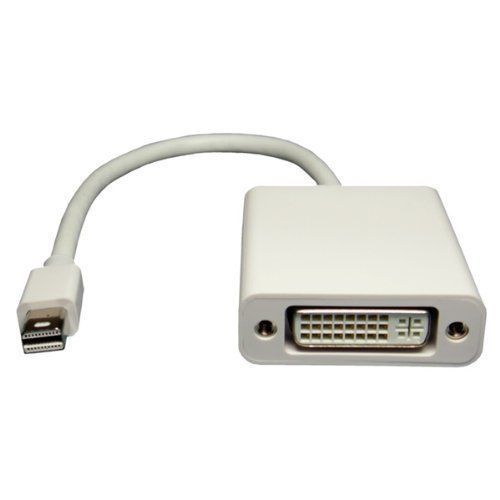 The Sodial Mini DisplayPort to DVI female adapter cable allows the user to connect a high-definition monitor, LCD, or projector to a device with a Mini DisplayPort. It supports Mini DisplayPort 1.1a output and DVI output, 1080p video output, 22 MHz / 2.25 Gbps per channel bandwidth, and DVI 12 bit per channel deep colour. The cable works with most PCs, as well as a variety of Apple laptops. It comes with a Mini DisplayPort male connector on one end and a DVI-D dual link female adapter on the other. Buyers can also use this cable to connect newer devices to older VGA displays. It is easy to connect, and the user should switch off the power for the display device before switching on the source power to obtain a signal.
---
| | |
| --- | --- |
| 5 | Cable Matters Gold Plated DisplayPort to DVI Cable |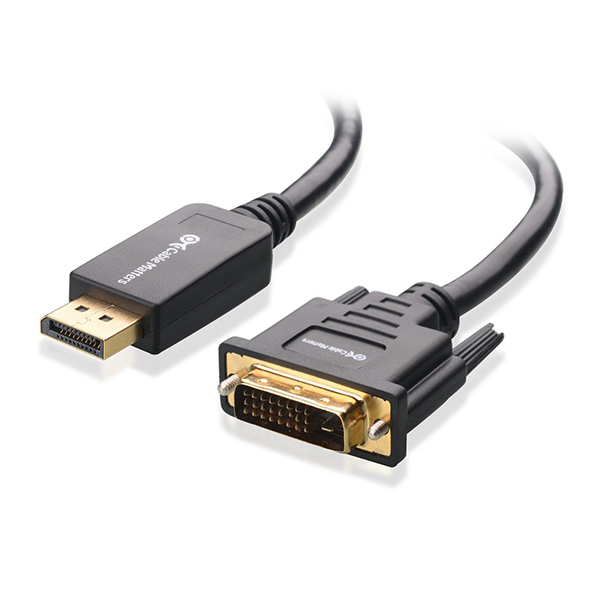 The Cable Matters gold-plated DisplayPort to DVI cable supports up to 1080p and 1920 x 1200 resolutions. The gold-plated connectors are corrosion resistant, and the shielded cable construction reduces EMI/RFI interference. The 100 per cent copper conductor maximises performance. The cable allows the user to connect a DVI computer monitor or display to a DisplayPort video card or output, thereby eliminating the need to upgrade the display. The cable features a DisplayPort 1.2 connector on one end and a DVI-D dual link connector on the other.
---