For consumers interested in customising their car or just looking to replace their
daytime running lights
, choosing the right lights can be difficult. Just as with regular light bulbs, daytime running lights come in a variety of wattages, styles, and mounting capabilities. Researching the top daytime running lights and gaining an understanding of the features and benefits of each can help consumers make an educated decision as to which product can best meet their needs and increase their vehicle's safety features. Consumers should keep in mind that not all products fit all car models, and should research if the desired product can fit before purchasing.
| | |
| --- | --- |
| 1 | Philips LED DayLight 8 Daytime Running Lights |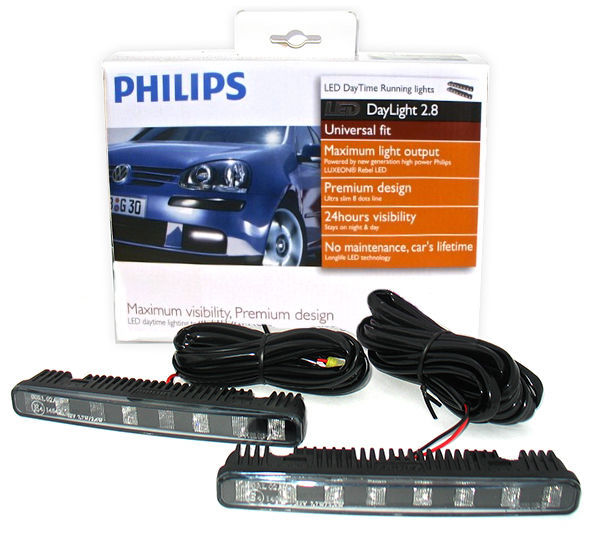 The Philips LED DayLight 8 daytime running lights are ultra slim, compatible with most car models except for electric and hybrid, and offer 24-hour visibility. With LUXEON technology, Philips offers the maximum 12-volt output with the most efficient energy consumption, providing top day and night performance without a significant pull on the car's battery, producing an average lifespan of 10,000 hours or more. Consumers can easily switch between LED lights and halogens for increased safety on the road as these brighter daytime running lights also maintain a 100 per cent wider beam projection in all directions instead of solely on the road. Quick installation, automatic turn-on with the vehicle, and a long lifespan make these running lights an ideal choice for consumers.
---
| | |
| --- | --- |
| 2 | Philips LED DayLight 4 Daytime Running Lights |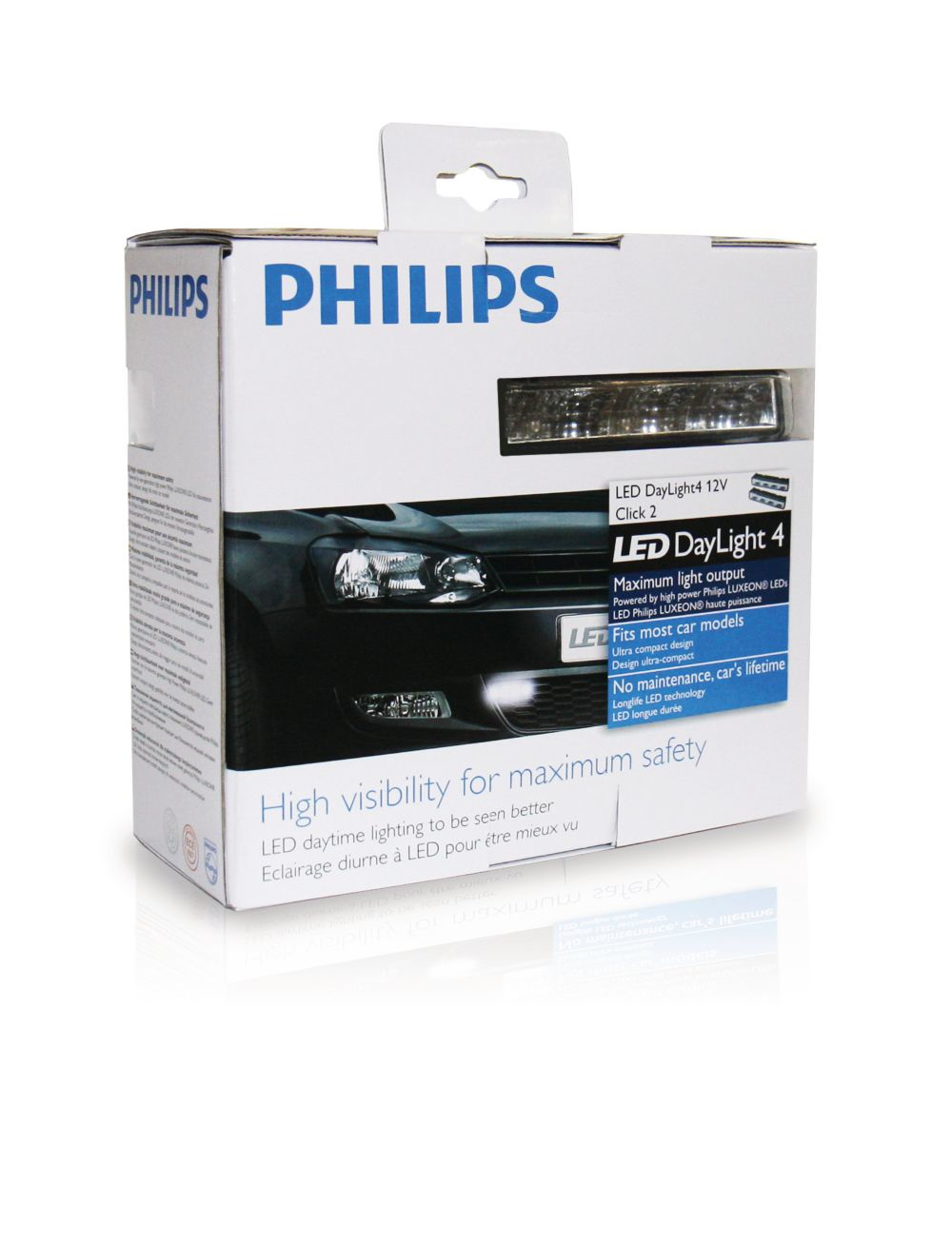 For consumers looking for lower wattage running lights, daytime running lights, Philips LED DayLight 4 daytime running lights run at 5 watts, compared to the 6 watts of the DayLight 8 running lights. While this model retains the ultra compact design and energy efficiency of the DayLight 8 lights, the DayLight 4 lights have several differences. Offering consumers an average lifespan of 5,000 hours or more, these daytime running lights have a lower lifespan but still reduce the need for regular maintenance. Though these lights only offer an 80 per cent wider beam projection, it still is a significant improvement compared to the average halogen counterparts.
---
| | |
| --- | --- |
| 3 | Universal Fit Hella LEDayLine Style 10-LED Daytime Running Lights |
The Universal Fit Hella LEDayLine Style 10-LED daytime running lights by JLC Lighting offer bright running lights with a luxury look for most vehicle models, such as Audi, BMW, Mercedes, Porsche and Volkswagen. An independent switch offers on/off function and a strobe light option to consumers. With easy installation, consumers can position these running lights inside the bumper grill, below the bumper, or even in the fog light area, offering consumers the ability to customise their lighting.
---
| | |
| --- | --- |
| 4 | Ring Aurora Daylight Running Lights |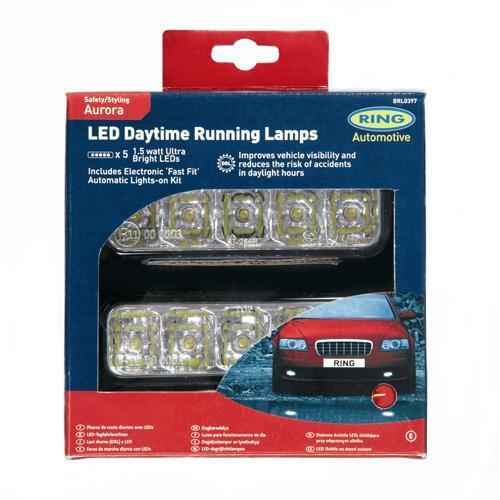 Ring Automotive offers consumers ultra bright LEDs in the Ring Aurora Daylight running lights. These retro-fit daytime lights allow even older cars to utilise them for both road safety and a customised appearance. This LED option allows consumers to switch to the daytime lights and reduce the energy consumption associated with heavy halogen use. Utilising LED daylight running lights reduces the chances of a crash by about 50 per cent, as both the consumer and on-coming drivers can see more clearly with increased vehicle visibility. These 1.5-watt super bright lights are easy to install and combine safety and style.
---
| | |
| --- | --- |
| 5 | PIAA DR305 LED Daytime Running Lights |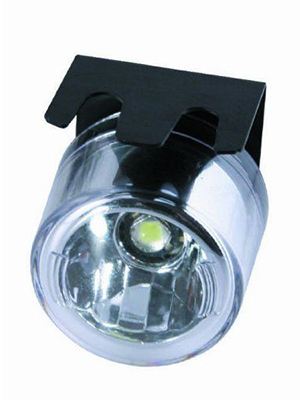 PIAA offers consumers waterproof, 19.5-watt illumination with 360-degree mounting capabilities in the DR305 LED daytime running lights. Drivers can mount these running lights into any size or shape front area on a vehicle, at any mounting angle, allowing for a wider or tighter projection as the consumer prefers. This allows consumers with any vehicle model to add safety and style to their vehicle as their front bumper or grill allow. Offering five LED lamp modules to consumers in the DR305s, PIAA takes customisation to a new level. Running at top brightness during the day, these lights automatically dim once consumers turn on the main headlights.