There are certain trends that never go out of fashion and William Morris home décor is one of them. If you're looking to add a little William Morris magic into your home, below you'll find the top 5 decoration tips.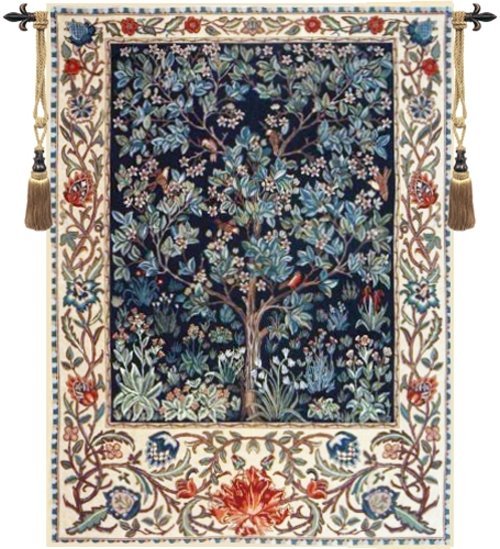 William Morris' love of arts and crafts inspired some of the most beautiful designs. From intricate embroidery to fine tapestry and textiles; his work is featured in many modern homes despite the fact that he died in 1896.

Who is William Morris?
He may be one of the most famous men in history, but it is surprising how little many people know about this remarkable man. Born in 1834, William Morris was a writer, artist, socialist and textile designer. He was associated with the English Arts and Crafts Movement and the Pre-Raphaelite Brotherhood.
After partnering with Edward Burne-Jones and Dante Gabriel Rossetti, together they founded a design firm. Their design ideas were used to decorate homes and churches right through until the 20th century. William has even been credited with establishing the modern fantasy genre.

He actually taught himself to embroider and once he'd taught himself, he used his skills to teach his sister in law and his wife. The company started offering textile patterns as well as finished pieces. It wasn't until 1862 that Williams first repeating wallpaper pattern was launched onto the market.
Finally his love of tapestry led him to create medieval inspired pieces. After creating his first solo piece, William then taught his employee to do it using his own specific technique.
As with all talented and influential people in history, it's no wonder his beautiful designs are still used in homes today.
Top 5 Decoration Tips Inspired by William Morris
There are many easy ways you can incorporate William Morris's work into the home. Here you'll discover the top 5 tips.
5. Add an Antique Touch with William Morris Wallpaper
Wallpaper was once only used by the rich and famous. Known for its luxurious designs, it really helped to make a house a home. These days wallpaper is a lot cheaper and easily accessible. However, it often lacks the intricate design that was once popular throughout history.
William Morris wallpaper
collection is truly outstanding. To look at it, the wallpaper in his collection has a traditional, vintage design. However, when used correctly it can actually look great in a modern home.
If you do want to stick to an antique style, add an antique desk next to the wallpaper for added effect. There are hundreds of designs of William Morris wallpaper out there so you'll always be able to find something to suit your imagination.
---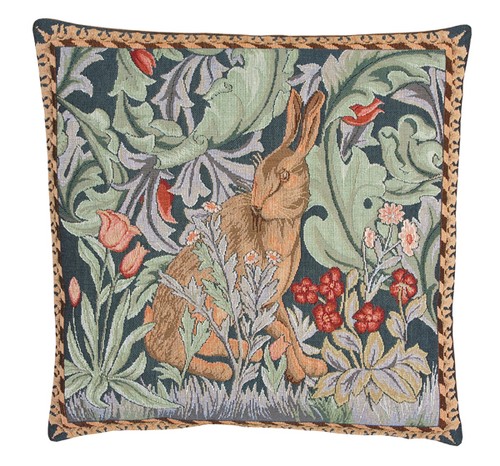 4. Update your Chair and Cushion Covers
By investing in William Morris fabric, you can create your own soft furnishings to update the home on a budget. Covering the backs of chairs and cushions is a great way to subtly add a William Morris style to your home. Often it's the small details that make the biggest difference.
Of course, you can also choose to create sofa throws if you'd prefer, thus adding a snobbish touch to your home.
---
3. Brighten up the Kitchen with a William Morris Mug
If you do only have a small budget to work with, a William Morris designed mug could be an ideal investment. They come in packs of 2-8 and feature beautiful intricate designs. In between hundreds of designs to choose from you'll notice that floral patterns play a large part in the overall design.
Most of his mug designs come in bone china, though some are also created with porcelain. Remember if you choose bone china mugs you'll need to make sure you take great care not to break them.

---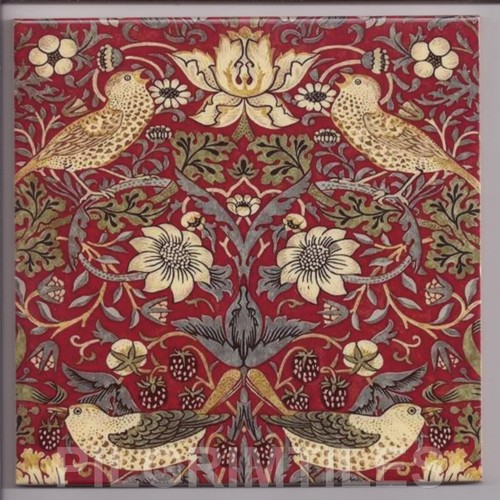 2. William Morris Tiles
If you fancy updating your kitchen, bathroom or fireplace tiles, why not opt for the William Morris collection? When used as fireplace tiles, they provide a real antique design. You can tell by looking at the
tiles collection
that they have been inspired by church interiors.



---

1. William Morris Fruit Livens Up the Kitchen
When searching for William Morris home décor, you'll discover that fruit plays a big role in many of his designs. What better place to use these designs than in the kitchen? You can use fruit themed fabric to create a bright, lively tablecloth. Helping to give a bold statement to the kitchen, fruit fabric is affordable and easy to incorporate into any room.
These are just 5 top ways you can use
William Morris designs
in your home. Remember, it doesn't matter whether you have a vintage or modern inspired home; there's always something in the William Morris collection to suit it. Take a look at the full range today to see what beautiful and intricate designs your home could benefit from.