Whether a busy professional needs to travel or a student needs to take notes in class, more and more people are using laptop computers as their main computing systems. Still, when in the comfort of one's own home or office it can be beneficial, both ergonomically and aesthetically, to use a laptop docking station. Depending on its specifications, one of these laptop accessories can act as a charging station, a laptop stand, or an additional monitor. Consumers can safely choose any of these five
Dell laptop docking stations
, which are compatible with
Dell laptop computers
and have a comfortable and organised workspace.
| | |
| --- | --- |
| 1 | Dell Dual Monitor Stand for Laptops |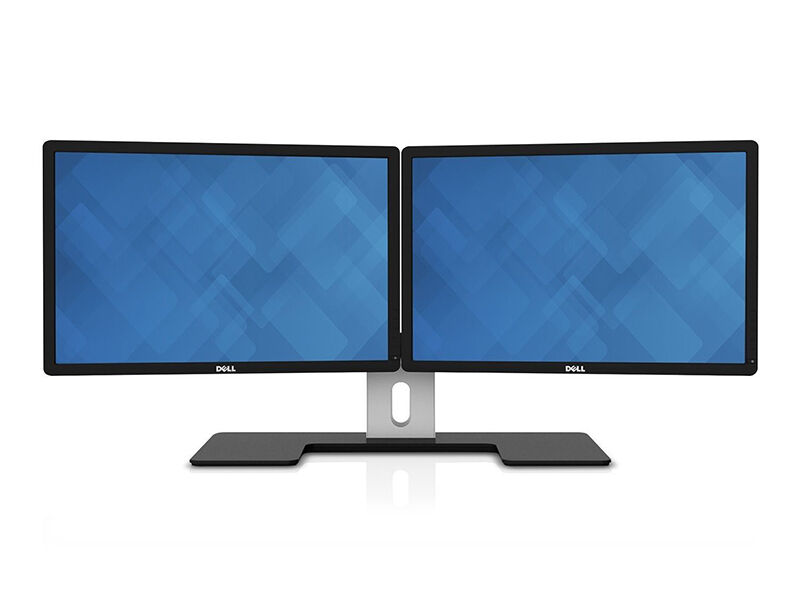 Using more than one monitor for either work or home computing needs has become increasingly popular, according to PCWorld. However, this is all but impossible when using a laptop without investing in a laptop docking station and monitor stand.. A Dell Dual Monitor Stand can hold up to two flat screen monitors at an angle that is easy to see. The monitor stand features raising and lowering capabilities as well as swivelling and tilting options. However, it is necessary to purchase a docking station separately from the monitor stand. Then, it is easy to plug the monitors into the docking station for easy connection and disengagement when the laptop is present.
---
| | |
| --- | --- |
| 2 | Dell PRO1X Port Replicator Docking Stations |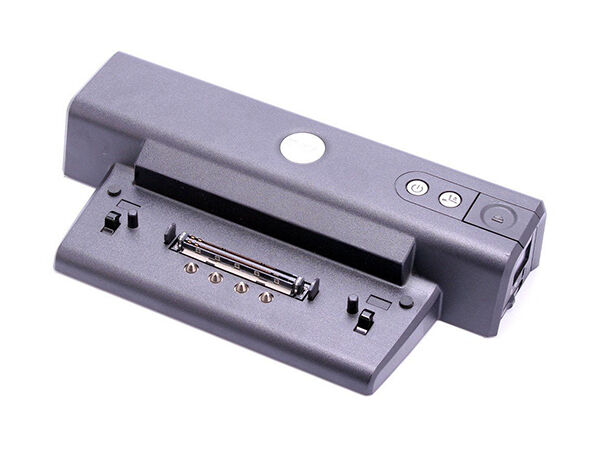 One reason for using a docking station is to create more ports for additional computer peripherals. The Dell PRO1X Replicator Docking Station allows the laptop computer, which can be any laptop from the Dell Latitude D family, to snap and lock into the dock. Users can then use one of the many ports to add peripherals, such as printers, USB-connected devices, and even a power cord. This is a great solution for any laptop that is more useful as a desktop computer and does not need to travel very much.
---
| | |
| --- | --- |
| 3 | Dell E-Port Plus Laptop Docking Station |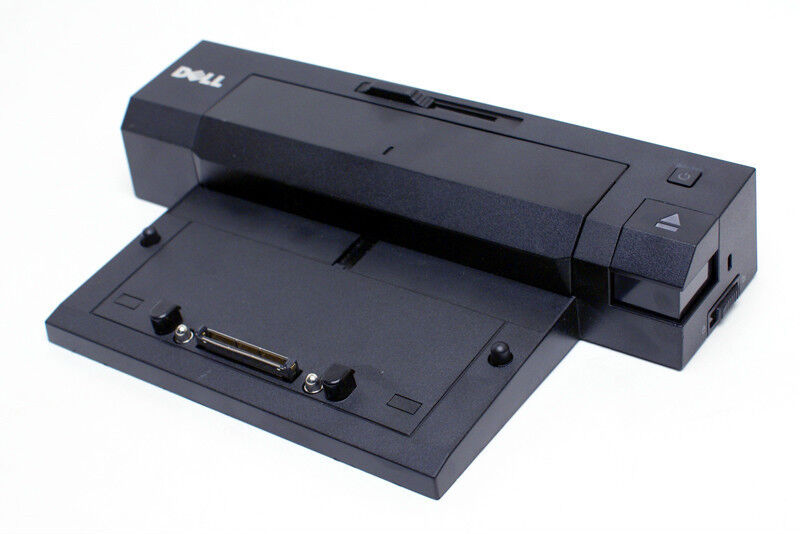 For those with Dell laptops in the Latitude E or Precision M families who have a need for additional ports or an easy desktop solution, the Dell E-port Plus Laptop Docking Station fits the bill. The laptop fits securely into the station and allows a user to plug in a mouse, keyboard, monitor, or other peripheral easily. Because the peripherals are plugged directly into the port replicator, there is no need to unplug them in each time the user removes the laptop from the dock, which can save a good deal of hassle. The Dell E-Port Plus Laptop Docking Station also charges the laptop battery while it is in the dock, which adds an extra element of convenience.
---
| | |
| --- | --- |
| 4 | Dell Wireless Docking Stations for Laptops |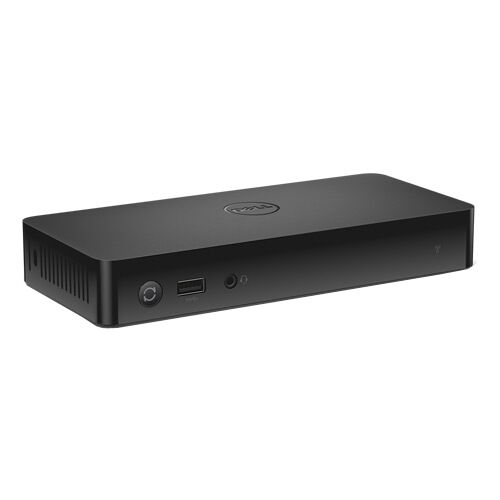 For a truly seamless and organised docking experience, consumers should consider a Dell wireless docking station. This device plugs into a laptop's peripherals and connects to a user's home or office network. A compatible laptop, such as the Latitude 6430u,, then instantly connects to those peripherals when placed in the vicinity of the docking station. The station, itself, has connectors for an audio device, such as computer speakers, as well as an HDMI port, a DisplayPort connection, Ethernet connectivity, and up to three USB 3.0 devices. The wireless docking station eliminates cord clutter on any desktop and works without sacrificing the speed or clarity of the laptop. The wireless docking station is a larger investment than some of the other options, but may be worth it for its impressive technology.
---
| | |
| --- | --- |
| 5 | Universal Laptop Docking Station for Dells |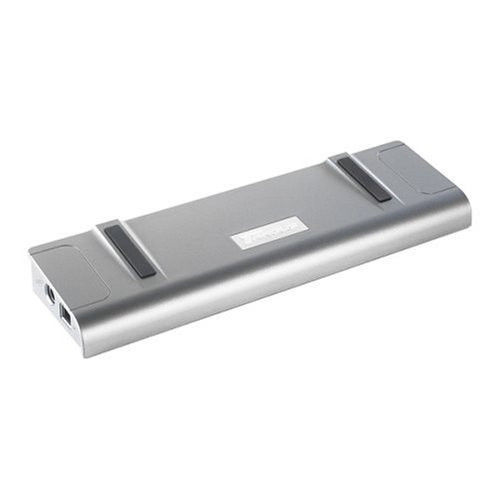 For consumers who do not have a Dell laptop that is compatible with the other docking stations, a universal laptop docking station is likely the best choice. These docking stations are compatible with virtually every laptop. Universal docking stations do not have the same locking mechanism that those docks created for certain models do, mainly because laptops come in many different sizes. Instead, a universal laptop docking station can plug into a Dell using a USB connection, which is still much easier than plugging and unplugging a monitor, keyboard, mouse, and other peripherals. Universal docking stations also do not charge laptops, which is another drawback for some consumers. However, a universal docking station is generally more affordable than specialty docking stations because they work across different models, including Dell laptops.