When choosing a computer, many people focus on the processor and hard drive as defining specifications. However, the RAM, or main memory, in a computer often defines how well the computer performs. More RAM, and faster RAM, yields overall faster performance. Desktop RAM modules are designed to fit DIMM slots, and most computers manufactured since 2007 use DDR3 RAM. For these computers, 5 of the top desktop
RAM units
include those from the G.Skill Ripjaws Z, Corsair Dominator Platinum, Crucial Ballistix Sport, Corsair Vengeance, and Kingston HyperX lines. These five RAM units work with an array of computer systems and configurations.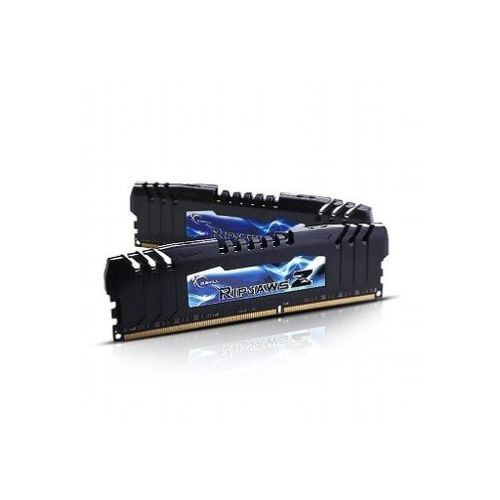 G.Skill Ripjaws Z RAM kits are high-performance modules designed for users who enjoy gaming and other media, or building custom rigs for overclocking. Colours include red, blue, and black for a stylish addition to any computer case. More importantly, the Ripjaws Z line has tooth-like fins that help dissipate heat and keep the system operating at stable levels. Kits range in capacity from 8 GB up to 64 GB, with speeds starting at 1333 MHz for some models and reaching ultra-fast 2933 MHz. In addition to dual-channel configurations for 8 GB and 16 GB kits, the RipJaws Z line has quad channel support for 8 GB, 16 GB, 32 GB, and 64 GB kits. These RAM units are optimised for LGA-2011 motherboards and the X79 chipset. However, they support a range of motherboards with Intel processors including second, third, and fourth-generation i3, i5, and i7 CPUs, as well as Pentium and Celeron processors.
---
| | |
| --- | --- |
| 2 | Corsair Dominator Platinum |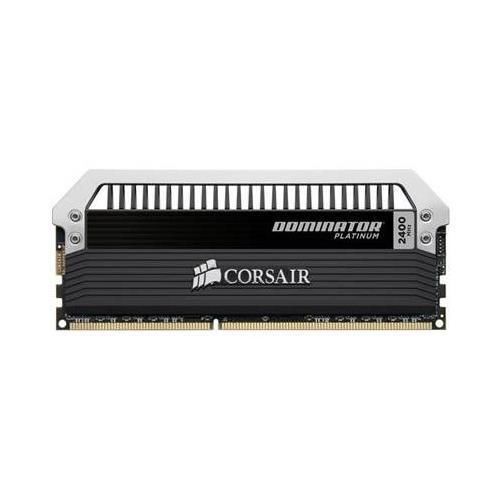 Corsair's Dominator Platinum line combines an industrial design and powerful design for serious computer users. Interchangeable LED lights are built into the modules. Dual-channel DHX cooling tech pulls heat away from the RAM modules for optimal performance. These Corsair RAM kits are also compatible with the Corsair Link system; by adding a Corsair Airflow unit (included with some kits), users can monitor the RAM modules' performance and temperatures in real time. Kits come in capacities from 8 GB to 64 GB, with dual-channel configurations for 8 GB and 16 GB kits and quad channel kits for 16 GB, 32 GB, and 64 GB kits. Speedwise, the Dominator Platinum units range from 1600 MHz to 2800 MHz. Corsair engineered these units for use with Intel's Z87 platform, and they offer compatibility with i3, i5, and i7 processors.
---
| | |
| --- | --- |
| 3 | Crucial Ballistix Sport |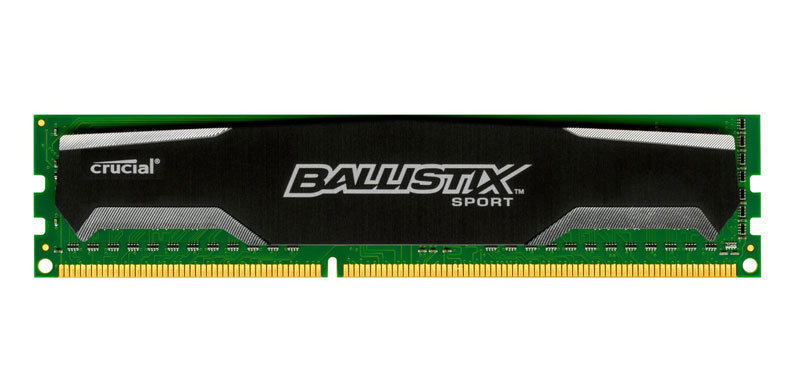 Ballistix Sport is one of Crucial's performance-oriented lines. The Sport line is a great choice for users who want to step up their computer's performance without necessarily having a great deal of technical experience. It is easy to install, without requiring adjusting the computer's settings. Very low profile (VLP) models are ideal for small form factor desktops and other rigs where space is at a premium. The Ballistix Sport kits feature custom heat spreaders to dissipate the heat effectively. Most notably, they offer easy compatibility with both AMD- and Intel-powered systems. The Ballistix line is available as single-channel kits in 2 GB, 4 GB, and 8 GB capacities, with 1333 MHz and 1600 MHz speeds. Dual-channel kits from 4 GB to 16 GB offer the same choice of speeds. The Ballistix line also offers triple-channel kits of 6 GB and 12 GB.
---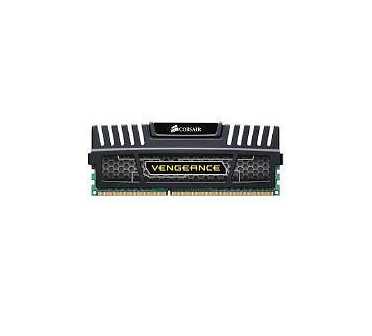 Corsair's Vengeance line offers a combination of high performance and affordability, with a great variety of options. RAM modules are available in three colours, red, black, and blue, to customise the look of the rig. Aluminium heat spreaders complete the aggressive look while keeping the system cool. In addition to standard models, the Vengeance lineup includes low-profile designs. In terms of required specifications, baseline Vengeance models are compatible with the second-generation Intel processor family and entire i3, i5, and i7 lineup. In terms of configurations, these Corsair RAM kits have a high degree of flexibility. In addition to single-channel 4 GB and 8 GB units, the Vengeance line offers dual-channel kits up to 16 GB, triple-channel kits up to 24 GB, and quad-channel kits at 32 GB and 64 GB. Speeds for these RAM modules start at 1600 MHz and reach up to 2400 MHz.
---
| | |
| --- | --- |
| 5 | Kingston HyperX Genesis |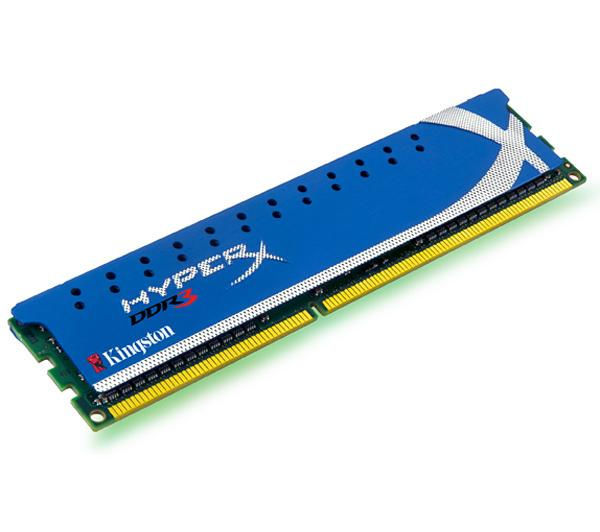 Kingston's HyperX Genesis is just one offering in the HyperX performance line of RAM kits, focused on gamers and other users who demand power in their systems. Low-profile heat spreaders on all models help ensure cool operating without taking up a lot of space. More importantly, the available RAM modules run from capacities of 2 GB up to 64 GB with a choice of single-channel, dual-channel, triple-channel, and quad-channel kits. Speeds range from 1333 MHz up to 2400 MHz depending on the kit. Although the HyperX genesis kit is optimised for Intel X79 systems, it has compatibility with Intel Z68 and P67 systems and second-generation Intel Core processors.
---
How to Buy Desktop RAM
eBay
is a great source for computer components. Use a keyword search to locate products quickly, and then filter your results by item condition, brand, delivery options, and even price. Check the seller's history and read the listing carefully. If you have questions, use the Ask a Question link to contact the seller. However, while shopping. double check that the RAM modules you choose are compatible with your motherboard and processor with outside research if necessary. Generally, more RAM improves performance better than faster RAM, so opt for larger kits rather than faster ones to make the most out of your computer.