The main function of a
power supply unit
is to provide adequate electricity to all parts of a
computer
. Before shopping for a new power supply unit, consumers should do a bit of research in order to choose the right product for their needs. They should consider the power consumption, level of noise, circuit protection, connectors, and number of rails when choosing a power supply unit. Consumers should also pay attention to the actual needs of their computer and buy a power supply unit that does not waste money every time they turn on the computer. By learning more about the top desktop silent power supplies, buyers can be sure they make an informed decision.
| | |
| --- | --- |
| 1 | Cooler Master Gold 1200W Silent Pro 80Plus |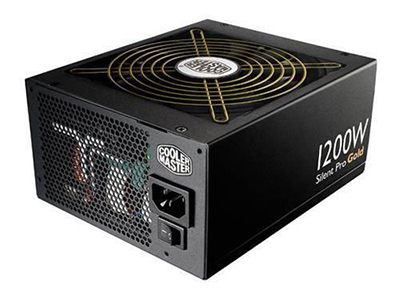 The Cooler Master Gold 1200W Silent Pro 80Plus uses the patented Heat Transfer Technology to achieve an efficiency rating of 90 per cent and remain quiet at all times. This technology increases the efficiency of the power supply by the way it conducts heat. The double-layer EMI filter offers better protection for the connections and helps to restrain the noise at the same time. The Cooler Master Gold 1200W Silent Pro 80Plus has multiple connectors for various types of interfaces, including SATA and PCIe.
---
| | |
| --- | --- |
| 2 | Evo Labs 500W ATX Silent PC Power Supply Unit PSU SATA 500 Watts with 12cm Fan |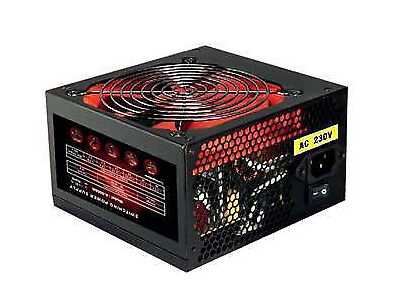 Evo Labs 500W ATX Silent PC power supply is a good option for buyers who are interested in a device that is very silent and that comes with enhanced airflow. This silent desktop power supply features two SATA connectors, one 24-pin motherboard connector, three four-pin peripherals, and one CPU four pin. The number and variety of connectors make the Evo Labs 500w ATX Silent PC power supply a versatile product that is suitable for domestic and professional use alike. The power supply has an output capacity of 500W and a hold up time of 1 to 40 milliseconds.
---
| | |
| --- | --- |
| 3 | CIT 550W 12Cm Silent Atx Power Supply |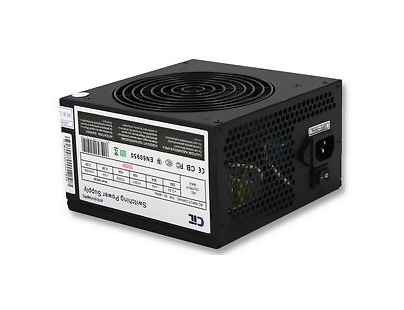 This silent power supply suits most CPUs, including Intel Core 2 Duo, Intel Quad Core i5 and i7, and AMD Athlon 64, and a variety of peripherals. Unlike many other power supplies, the CIT 550W AT Power Supply Unit is fully compatible with older technology. The device comes with a low noise cooling fan system and a 12 cm ventilation fan.
---
| | |
| --- | --- |
| 4 | Alpine 650W Quiet Silent PC Power Supply PSU 120mm Fan |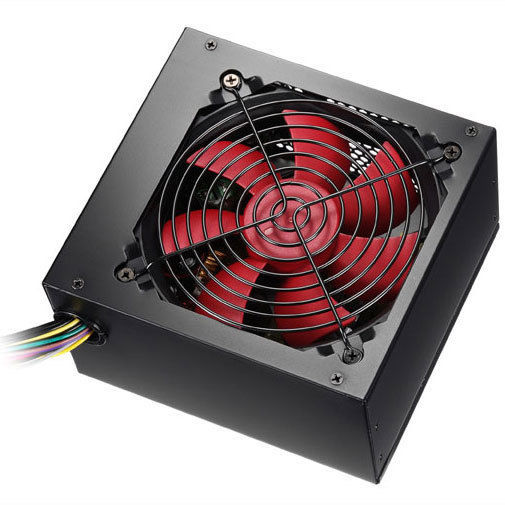 With a very low noise level of under 20 dBA, the Alpine 650 W Power Supply still offers reliability and high performance. It features a black coated casing and comes with a quiet fan with thermal control. It has four SATA pins, one six pin PCI-e, and a 24-pin connection to the motherboard. This silent power supply comes with a 45 cm cable and a built-in short circuit protection EMI filter.
---
| | |
| --- | --- |
| 5 | Sumvision Power X3 500W Power Supply 500 Watt |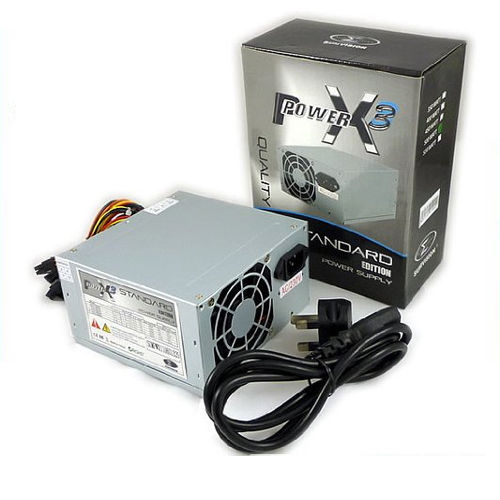 The <Sumvision Power X3 500W Power Supply 500 Watt is one of the most affordable options around. With a claimed rated output of 500W, this desktop power supply only produces a low whirr, which makes it ideal for small offices. The Sumvision Power X3 500W Power Supply 500 Watt has two fans, an 80 mm one at the rear and a 60 mm one on the bottom, so users do not have to worry too much about overheating. It comes equipped with a SATA plug, six four-pin Molex plugs, and a 24-pin motherboard connector. The downside of this power supply is that users need an adapter to make it work with latest generation graphics cards, as the device lacks a six-pin PCI express connector.
---
How to Buy Desktop Silent Power Supplies
Once you have determined which type of desktop silent power supply would be the right choice for your needs, it is time to shop around for the best deal. By shopping for power supplies on eBay, you can take advantage of a large variety of models from different sellers. You can buy your desktop silent power supply in new or used condition. To start the search, type the name of the power supply you are interested in into eBay's search bar. You can then browse through the results and compare the prices from different sellers. Read the product description carefully to be certain the product you buy is exactly what you are looking for.