Most computers sport
5.25-inch drive bays
to accommodate DVD-ROM and Blu-ray. To convert a PC's 5.25-inch drive bay into a 3.5-inch drive bay, one can use caddy. When looking for drive bay caddies to fit
3.5-inch drives
, users must consider the number of hard drives it can accommodate as well as the availability of ports for USB and card readers. Users may also want a tool-free and hot-swap installation feature when shopping for such caddie. To cut research time and choose from amongst only the best products, it is important to know the top drive bay caddies on the market.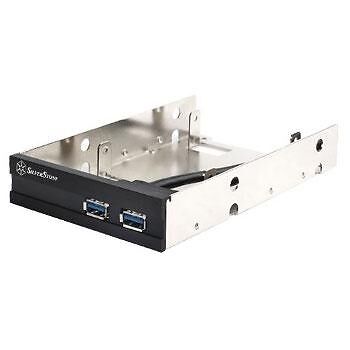 Its USB port upgrade and hard drive slots make the SilverStone FP36B bay converter device well-reviewed online buyers. With USB 3.0 offering up to ten times the speed of its predecessor, FP36B offers a USB 3.0 port for those who need the valuable USB upgrade. Although the drive bay caddy can fit a single 5.25-inch drive, it can also support a 3.5-inch drive and two 2.5-inch drives. The SilverStone FP36B comes with cables that link directly to the USB 3.0 ports of the motherboard rear I/O panel. Aside from being compatible, Silverstone FP36B is easy to install.
---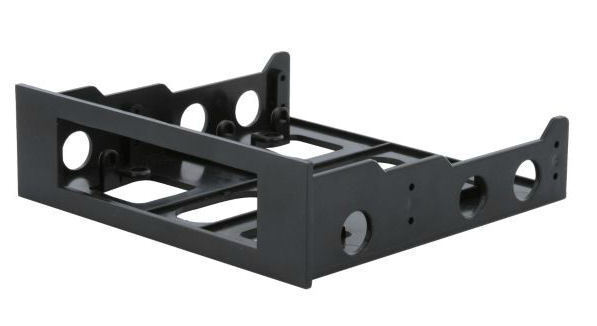 Bytecc Bracket-525 is popular amongst buyers for its ability to provide more application to a space. The Bytecc drive bay caddy is compatible with U2CR-318/HUB, U2CR-368, U2CR-701, UFH-421, BT-145, and BT-146. Users are able to use a 3.5-inch drive into the 5.25-inch drive bay, and can fully use the space of the drive bay by installing not just hard drives but also memory card readers. Bytecc Bracket-525 is made of hard plastic with a matte black finish, allowing it to match most DVD-ROM models that usually installed above the caddy. The caddy is also easy to install and fits flush with the PC case. Because Bytecc Bracket-525 is relatively inexpensive, users who need to install several drive bay caddies benefit the most.
---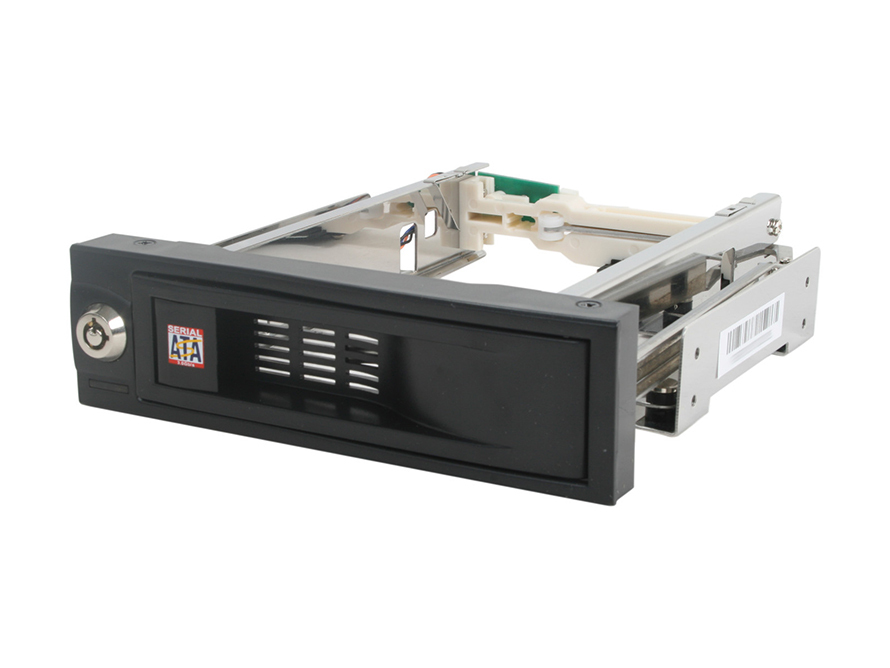 For its tool-free SSD or HDD installation capacity and maximum use of space, Rosewill RX-C525 is a hit on the market. RX-C525 allows users to convert a standard 5.25-inch external desktop drive bay into a 3.5-inch hard drive bay.. With its SATA interface, users installing a 3.5-inch SATA, SATA II, or SATA III enjoy its performance. Additionally, the drive bay caddy offers hot-swap HDD installation, enabling users to replace the hard drive without having to turn off the system. The front panel of RX-C525 sports a vent design for efficient cooling, giving the 3.5-inch drive a stable performance. Depending on the hard drive speed users enjoy a transfer rate of up to 6 GB per second. Rosewill RX-C525 is trayless, hot-swap enabled mobile rack that allows users to maximise the space and allow their 3.5-inch drive to perform well.
---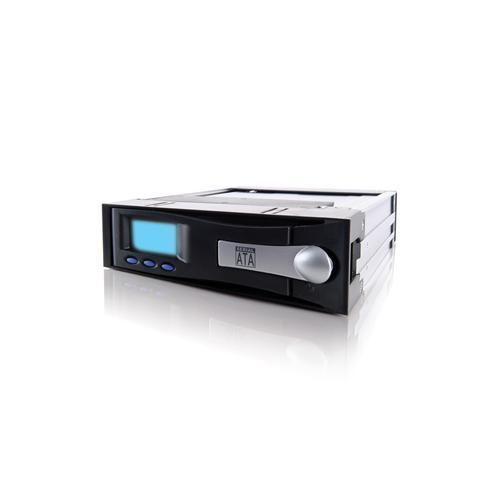 Storage drive security and expandability are just a few benefits that make Icy Dock MB122SKGF-1B a well-reviewed drive bay caddy.. MB122SKGF-1B converts a standard 5.25-inch drive bay into a 3.5-inch bay that supports SATA I or II drives. The drive caddy is also a removable tray system with hot-swap capability to offer convenient multi-drive exchangeability and maintenance. The drive bay caddy even features an LCD display on its front panel so users can have real-time status as well as notification of temperature exceeding the preset level via a visual and audio alarm. Icy Dock MB122SKGF-1B includes a key lock function for keeping data secure within its enclosure, and even takes an active step in efficient ventilation by adding a 40-millimetre air outtake fan and an aluminium body construction that dissipates heat.
---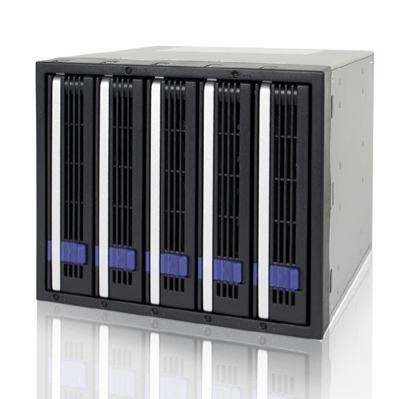 For multiple storage drives in industrial systems, Icy Dock MB455SPF-B is a great choice. This Icy Dock's multiple storage device with removable trays sports an aluminium body for superior heat dissipation and has enough space to fit five 3.5-inch hard drives in three 5.25-inch drive bays for mass data storage. As additional efficient cooling solution, MB455SPF-B offers a hot-swappable fan that users can detach when necessary. To add to the convenience, the Icy Dock model offers a tool-free installation. The Icy Dock MB455SPF-B supports SATA II device activity signalling or discrete cabling from the controller. Its alarm allows users to adjust the alarm temperature and signals users with LED and acoustic notifications in case of overheating or fan failure. Users of the Icy Dock MB455SPF-B can expect their hard drives to perform effectively and efficiently.
---
How to Buy Drive Bay Caddies to Fit 3.5-Inch Drives
eBay houses a range of drive bay caddies to fit 3.5-inch drives, and buyers can find these items along with other computer accessories. Buyers should keep an eye out for offers of free postage as well as listings by eBay's top-rated sellers. Buyers looking to save money can also find used drive bay caddies on the site, and can check out the Deals page for more discounted products. To get insights from other members, users can start a thread on eBay's Talk page. Before completing the purchase, buyers must ensure they have read the product description and postage details carefully. Knowing the top drive bay caddies allow users to make the wisest buying choice.