Purchasing a
dual fan power supply
is a great way to upgrade a computer in order to allow for more performance without overheating. The additional fan in the power supply unit pulls heat into the case and allows the second fan to blow the air out, essentially using a push-and-pull combination to remove heat from the case. The fans work by doubling the amount of airflow inside of the casing to reduce dead spots and cool the interior of the fan. Not all fan power supplies on the market offer the quality build that makes the two-fan design worthwhile, so buyers should consider choosing one of the top dual fan power supply units.
| | |
| --- | --- |
| 1 | Trust 570W Pro PSU Dual Fan PW-5500 |
The Trust 570W Pro PSU dual fan suits ATX 12 volt 2.0 systems with an Intel or AMD CPU. The dual fans provide optimal cooling at less than 33 dB of noise, allowing for high performance with less aggravation. The passive power factor correction automatically reduces power usage when the computer is not in use, or not using as many resources. The 24-pin motherboard connector is detachable to a 20-pin connector for versatile usage. Connectors include a 4-pin 12V, four peripherals, two floppy drives, four SATA drive connectors, and a PCI Express 6-pin VGA connector for use with high-end PCI cards.
---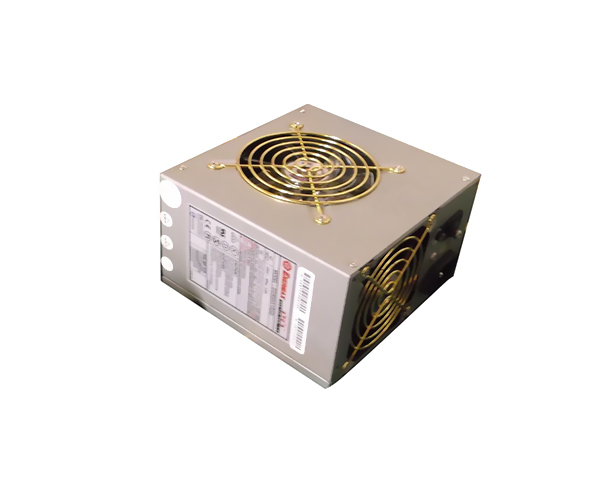 The Enermax EG365AX-VE (G) is a great dual fan power supply option for those looking for high voltage output and plenty of built-in connectors. The Enermax features one 80 mm fan and one 92 mm fan that work at 5 V and 12 V for maximum flexibility. The PSU is compatible with ATX platform computers, with 350 W output. The 20-pin connector is upgradable to a 24-pin connector, and the PSU features nine Molex connectors, two floppy connectors, one Pentium 4 connector, and an auxiliary ATX. While not extremely high end, the Enermax offers users decent performance, reasonably quiet fans, and plenty of versatility.
---
| | |
| --- | --- |
| 3 | X-Power 400W ATX-400TD PSU |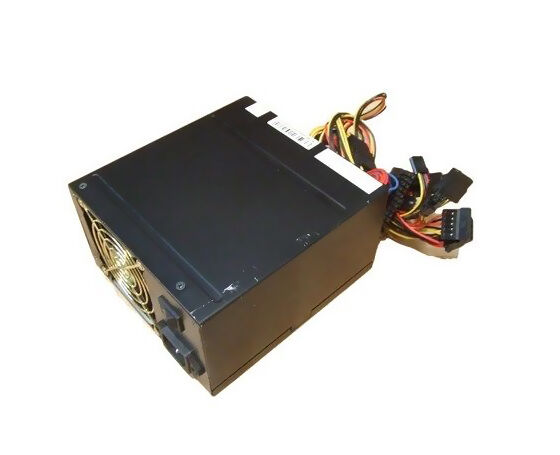 The X-Power 400W ATX-400 TD PSU is ATX compatible and works with AMD and Intel CPUs. The PSU features dual 80 mm fans for optimal cooling power with a 20-pin to 24-pin connector. The unit is also compatible with PCI express graphic cards via its built in 6-pin VGA, while the 4-pin 12 V connector, six 4-pin Molex peripherals, two 4-pin floppy, and one serial ATA allow it to connect to most internal hardware items. The PSU includes a dedicated on-off switch for power management, honeycomb ventilation for better airflow, and dedicated short circuit protection in case of a surge. It is also compatible with all major CPU and GPU technologies, making it appropriate for servers and PCs.
---
| | |
| --- | --- |
| 4 | Cooler Master Silent Pro Hybrid 850W |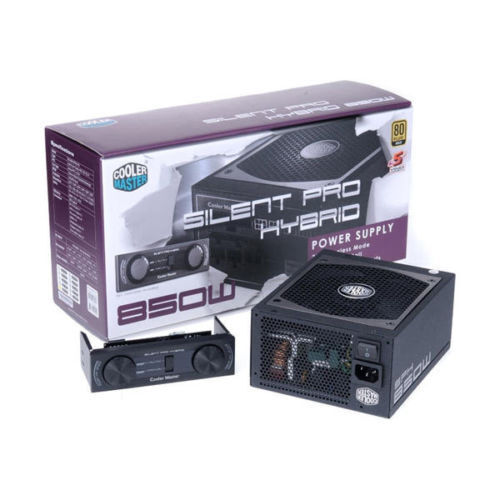 The Silent Pro Hybrid features high wattage ranging from 800 to 1400 W, meaning that it offers more power than most of the other options on this list. The ultra-silent PSU offers 0 dB fanless operation as well as controllable fan usage, from 3 V to 12 V, for both 135 mm fans, offering ultimate cooling power and control to users. The system operates at 90 per cent efficiency, with an 80 Plus gold certification for top performance, making it an excellent choice for those who demand more out of their computers. The Pro Hybrid works with ATX and ISU computers.
---
| | |
| --- | --- |
| 5 | Q Tec ST PSU 400W Dual Fan Gold |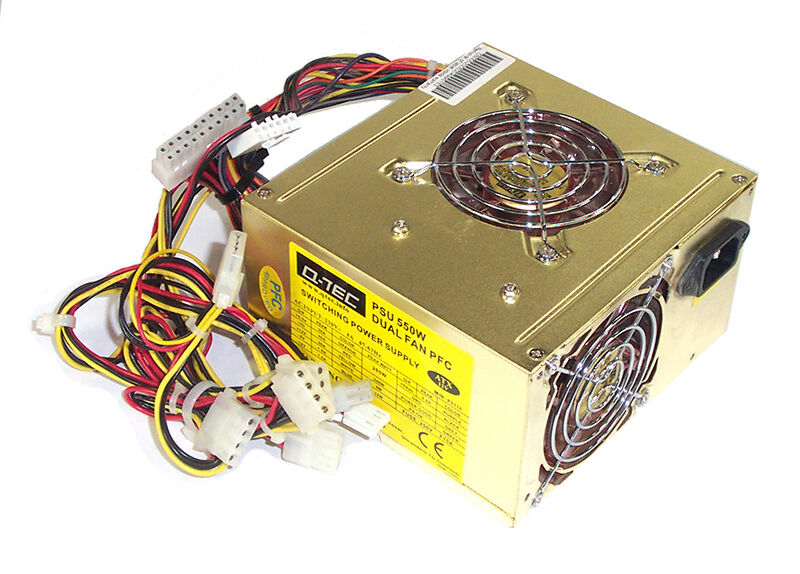 The Q Tec ST 400 Dual Fan PSU is a budget option for those looking to add push-and-pull thermodynamics to their computer. Q Tec's PSU operates at less than 33 dB at 400 W, and is compatible with ATX processors running on Pentium 4 or AMD processors. The built-in low voltage power switch allows users to save energy. While a basic option, the Q Tec is a great option for anyone who needs to save money.
---
How to Buy a Dual Fan Power Supply Unit
Buying a dual fan power supply unit or PSU should involve research, consideration, and careful selection. While there are many different PSU models on the market, they operate on different platforms, run at different speeds, and require different amounts of power. Because the PSU is essentially the most important part of a computer, most buyers should consider going for quality rather than affordability. However, buyers can also choose to look on eBay to find deals on dual fan power supply units, or to find used options, alongside a range of brand new units. Buyers can check the specifications on the host computer, to consider the needs and use of the computer, and then purchase a PSU that matches those specifications.