Moving water from one place to another usually requires a pump to accomplish the task.
Electric water pumps
for irrigation generally fit into two types. A surface pump mounts near the water source to draw clean water and deliver it to irrigation sprinklers or pump into gravity feed canals. The second type of electric irrigation pump is a submersible pump that goes into the water source and can pump either clean or dirty water. Home improvement warehouses and farm supply stores typically carry some brands of electric irrigation water pumps. Sellers on eBay offer buyers the option of choosing from the popular brands and the convenience of online shopping.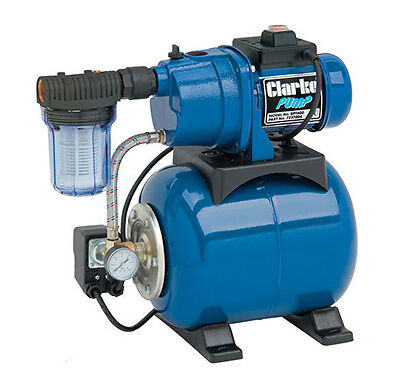 Clarke produces a number of different styles of electric water pumps for irrigation. The Clarke Tam120 is ideal for agricultural use and can pump 75 to 80 litres of clean water per minute. The 230-volt, 1500-watt motor produces a maximum lift height of 65 metres. The pump's cast iron housing is rugged and durable with a blue powder coat finish to protect the pump from the elements. The Clarke CBE102 is a centrifugal pump with a brass pump attachment that is non-corrosive. Drawing only 370 watts from the 1 horsepower motor, the CBE102 can pump 35 litres per minute with a lift height of 35 metres. Clarke also makes submersible pumps for drainage purposes and engine driven pumps for large water pumping jobs.
---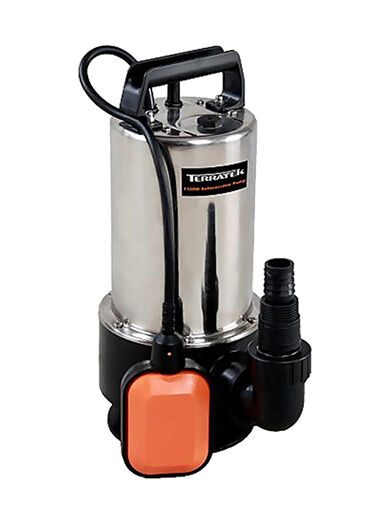 Terratek makes submersible water pumps that are ideal for pumping water from irrigation ponds or draining deep water accumulation areas. Available in 400, 750, and 1100 watt-models, Terratek pumps can handle both clean and dirty water situations. The 400-watt model can operate at depths of up to 5 metres, while the larger capacity motors work in 7 metres of water. Terratek electric pumps have automatic float switches for water level control. Float switches are useful for maintaining a constant water level in an irrigation pond or water holding tank.
---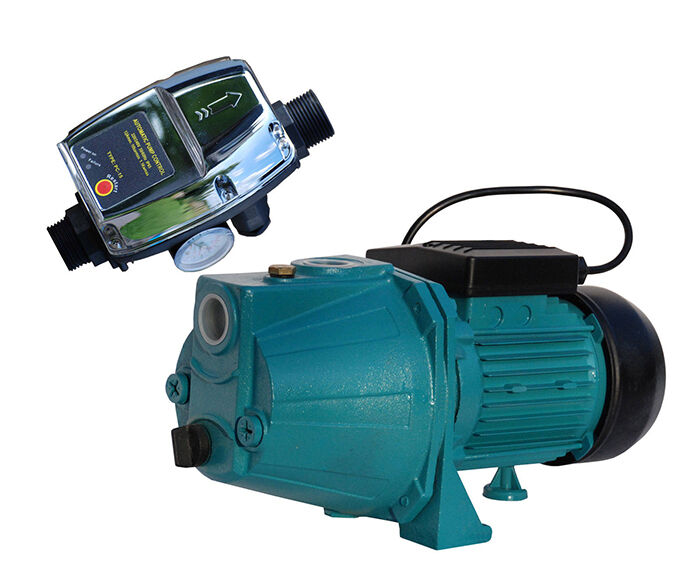 With a wide variety of electric water pump models to choose from, IBO water pumps can meet a number of different water pumping needs. For irrigation purposes, the IBO JSW series 150 and 200 models are strong work horses. The IBO JSW 150 pumps 80 litres of water per minute with its 1500-watt, 230-volt motor. The larger IBO JSW 200 pumps 100 litres per minute and its 230-volt motor operates at 1800 watts of input power. Both models draw water from a depth of 8 metres and single stage centrifugal motor is housed in a cast iron case for maximum durability and protection.
---
Neilsen is another electric pump brand that offers a broad selection of water pumps. The Neilsen CT103 has a 230-volt, 400-watt motor, and it is submersible in up to 5 metres of water. The CT103 delivers an incredible 120 litres per minute and draws from a depth of 8 metres. Capable of handling clean or dirty water, the pump can push through particles as big a 25-mm. Equipped with a float switch and a 10-metre power cable, the Neilsen CT103 is a high-volume pump that draws a minimum of electricity to do the job.
---
Whether it is a standard electric water pump, a submersible, or large capacity diesel-powered water pump SIP has a model that can do the job. The SIP 07614 has a brass impeller in a cast iron case and a 230-volt, 450-watt electric motor. It delivers 40 litres per minute from its 25-mm diameter outlet. The 0.6 horsepower motor pumps clean water at rates of 2,400 litres per hour for large field irrigation or to move water from pond to holding tank.
---
How to Buy Irrigation Pumps
Entering "electric water pumps" in any eBay search bar displays all items matching the keywords. Buyers can browse through a complete listing of irrigation pumps or enter brand names to see just pumps from a particular manufacturer. You can buy with confidence when dealing with individual eBay sellers by reviewing their posted feedback ratings from previous buyers. After selecting the specific pump you want, know that your purchase transaction occurs in a safe and secure manner by completing the sale on eBay with PayPal. Having the product ship directly to your door is more convenient than shopping store to store to find the pump you need. Whether powering a sprinkler system or irrigating a multi acre lot of land, an electric irrigation pump is an efficient means of accomplishing the task.