An
external DVD drive
is a type of drive that performs the same functions as an internal DVD drive found in many desktop computers and laptops. These are many advantages that this type of drive offers, with some models having features which are even more advanced than ones included in the basic computer models. The features available with each external DVD drive often vary depending upon the brand and model of the device, so it is helpful to become familiar with the top-rated brands before investing in one. External DVD drives are located at stores that sell electronic equipment and online at eBay. Knowing which external DVD drives are the most popular assists people in their buying decisions.
| | |
| --- | --- |
| 1 | Samsung SE-506AB External Slim Blu-ray Rewriter |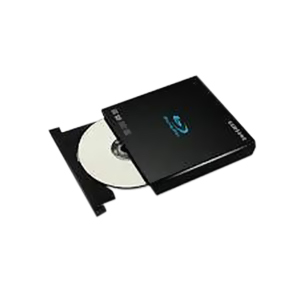 The Samsung SE-506AB external slim Blu-ray rewriter is one of the top-rated models which consumers should take the time to consider if they are looking for a high-quality external DVD drive. This model has a slim design which makes it compact and easy to store. There is no need for an external power source other than the USB cable which plugs directly into the USB port of the computer. In addition to connecting this device to a computer, users also connect the external DVD drive directly into a television set. This model works well with Windows Vista, Windows XP, Windows 7, LINUX, and Mac operating systems. The Samsung external DVD drive includes 2 MB of buffer memory, a 2.0 USB interface, and varying speed possibilities due to the inclusion of the BD quadruple layering technology. Specific speeds include 24x CD-ROM, 6x BD-ROM, 6x DVD R dual layer, 6x DVD-RW recording, 24x CD-RW reading with 6x BD-R, 8x DVD RW, and 4x BD-R quad layer.
---
| | |
| --- | --- |
| 2 | Samsung SE-218BB Ultra-Thin Optical Disc Drive |

Samsung is a leading force in the electronics industry, so it is no wonder that more than one external DVD drive from this company receives high marks from both critics and users. The Samsung SE-218BB ultra-thin optical disc drive is a powerful model which is also very thin and light, making it easier to transport than many other types of external DVD drives. This Samsung external DVD drive includes many advanced features such as double OPC, which checks the inner and outer portion of the disc for performance issues, buffer under run-free program capabilities, tilt actuator compensation, and speed adjustment technologies. This external optical disk drive is also set up to allow USB 2.0 connectivity by Android tablet users. This device supports Windows operating systems which are Windows XP or higher platforms, as well as Mac operating system 10.4.6 or later. Recordable formats for this disk drive include CD-R, DVD-RAM, and CD-RW, just to name a few.
---
| | |
| --- | --- |
| 3 | Plextor PlexEasy DVD Drive |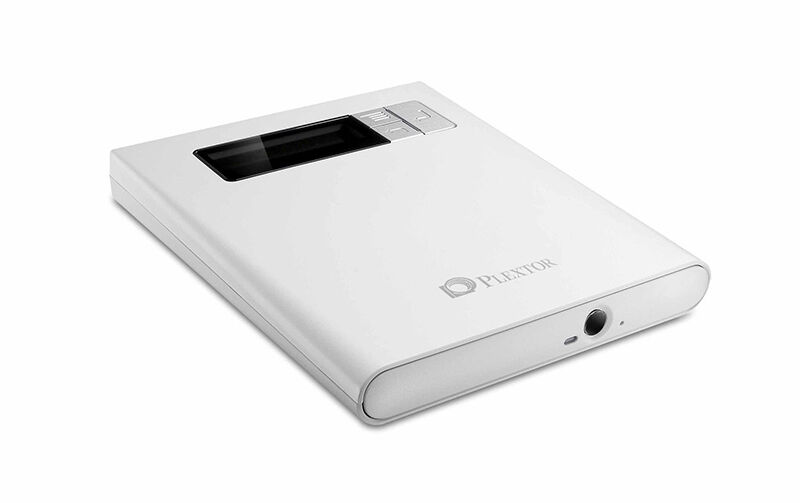 For those people who want the advantage of a external DVD drive that includes all the convenience of reading, writing, recording, and viewing CDs and DVDS in one compact, high-quality unit, there is the Plextor PlexEasy DVD drive. As the name suggests, the Plextor PlexEasy is an external DVD drive that is simple to use. One of the features which makes this device stand out is that it does not require a computer. This computer-free CD and DVD burner has a USB 2.0 interface with a 24x CD and an 8x DVD read speed. It also includes 24x CD and 8x DVD write speeds. It has the ability to back up directly from other electronic sources such as an iPhone, tablet PC, Android device, video camera, camera, and any other external hard drive without the need for computer connectivity. The Plextor PlexEasy has the ability to record data directly from an SD card and plugs into a USB 2.0 supported device with just the touch of a button.
---
| | |
| --- | --- |
| 4 | Seagate FreeAgent GoFlex External Hard Drive |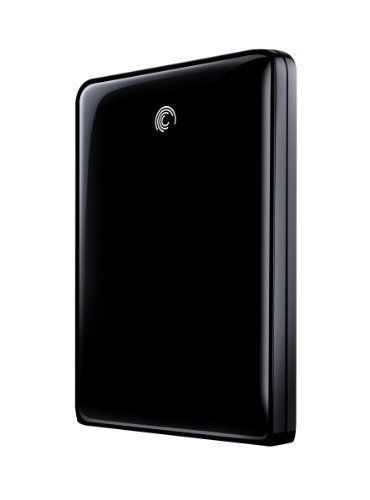 The Seagate FreeAgent GoFlex is another external hard drive which delivers all the features that people desire from an external hard drive in one neat package that is lightweight and easy to transport. This brand comes in models with a wide range of storage capacities such as the Seagate FreeAgent GoFlex 500 GB model. This device has a USB 2.0 interface with the capability to upgrade to USB 3.0. It also has connection standards that change to FireWire 800 and eSATA as well. This external hard drive supports both Windows and Mac operating system users, which adds to the attraction of the device.
---
| | |
| --- | --- |
| 5 | LG Blu-ray Rewriter External Hard Drive |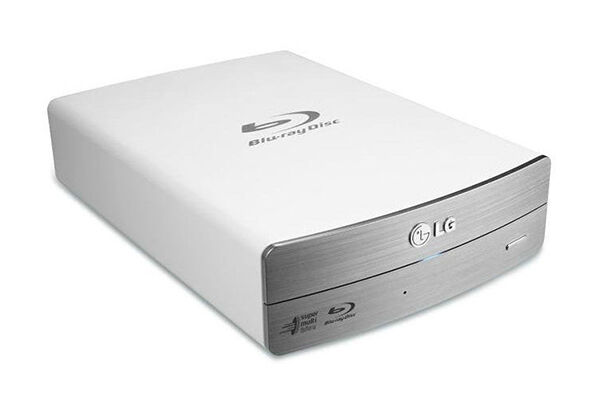 Some people are specifically looking for an external hard drive that offers Blu-ray rewriting capabilities. Those individuals should take a look at LG Blu-ray rewriter external hard drives. LG offers many models of external hard drives with the LG BP40NS20 model having a very high rating amongst both critics and users alike. This external hard drive has all the features which users expect from an external optical hard drive, including a slim design and a USB 2.0 interface. This device supports 3D Blu-ray disc playback with a 6x max write speed, a 24x CD max write speed, and an 8x DVD max write speed. It also includes a 4 MB buffer with under-run prevention and LightScribe direct disk labelling. Additionally, it runs on Windows XP, Windows Vista, and Windows 7 platforms.
---
How to Buy External Hard Drives on eBay
If you are looking for a great deal on a high-quality external DVD drive, eBay is the place to shop. One of the great things about shopping on eBay is that there are a large number of people who sell such items here. This means that there is a vast array of external DVD drives and prices available. It is a good idea to take note of individuals with a Top-rated seller ranking, as these sellers have a proven track record of providing excellent customer service. External DVD drives offer a wide range of features that allow users multiple connectivity options, storage capacities, and recording features. Knowing which brands and models are the best helps you make the decision process easier.