Mini speakers give users the ability to listen to music on a computer, phone, or media player without the use of headphones. The compact size and portability of
mini speakers
makes them an ideal companion to a laptop computer or other device designed for mobility. The myriad of different styles and capabilities of mini speakers ensures that there is a brand and model available to suit any users needs and at an affordable price as well. Even though the diminutive size of mini speakers limits their output capability, there are several features of mini speakers that make them an excellent sound option for users who are constantly on the go.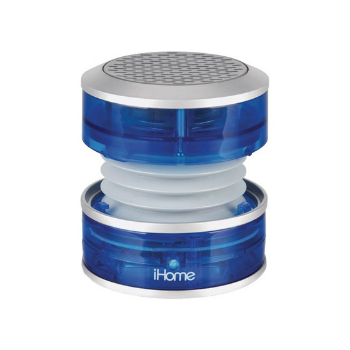 Frequency response is a measurement of a stereo speaker's ability to reproduce recorded sounds as closely to the original tone as possible. Frequency response also indicates a speaker's relationship between the amount of power it uses to produce a certain level of output. The main problem with all stereo speakers is that deep bass tones require the speaker to utilise much more energy and size to reproduce the original tone. Most speakers overshadow the bass tones with mid-range tones, which are easier to produce, so the use of subwoofers in an audio system is important to producing low-frequency coverage. Because of their size limitations, mini speakers produce a narrower frequency response range than larger home stereo units that rely on subwoofers to achieve the proper low-frequency output. Mini speakers make highly efficient use of mid-range tones because their size limits them from having a high-range tweeter and a low-range subwoofer installed.
---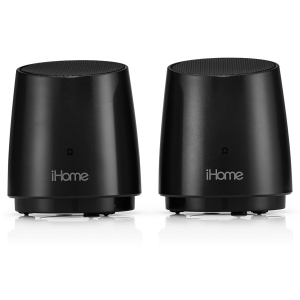 There are several ways that mini speakers connect to computers and other electronic devices. The most common and basic connection type is a cord that plugs into the 3.5-mm jack of the electronic device or a USB cable that plugs into a USB slot. The 3.5-mm cord enables the speaker to reproduce sounds from the device, but the mini speaker must maintain its own power source using this configuration. USB connection enables the mini speaker to draw power from the computer or device in order to operate, which gives the USB mini speaker unlimited play time. Some mini speakers feature wireless connectivity such as Bluetooth and Wi-Fi, which enable the user to connect to and play music through the speaker without having to plug it into the device. This type of connection is ideal for individuals who want to maintain a clutter free space, but it is not as reliable as the wired connections.
---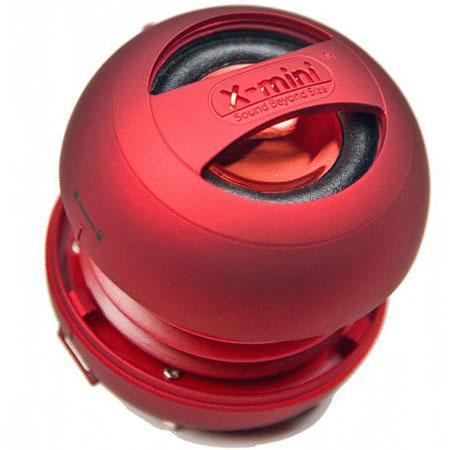 Bluetooth wireless technology enables users to pair their mini speakers to their Bluetooth enabled computer, cell phone, or music playing device and allows wireless streaming of music to the speakers. Bluetooth technology removes the need for wires to connect speakers and allows speaker placement further apart in order to increase the sound performance in the space near the device. The only drawback to bluetooth is the distance limitations of the technology. Much like Bluetooth, Wi-Fi enabled speakers allow users to connect mini speakers to their home network and play audio from computers and devices to the speakers via the Internet.
---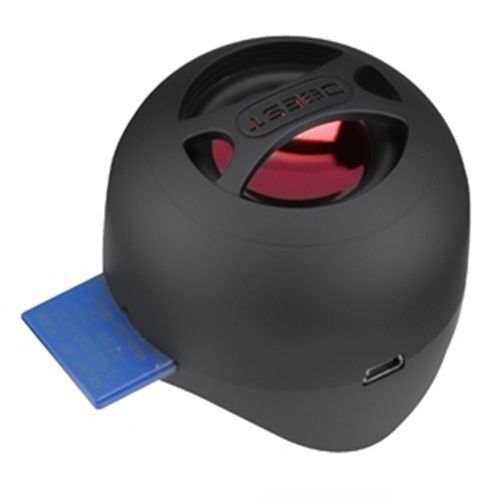 One of the unique features of some mini speakers is the ability to read and play audio recorded directly onto a memory card without requiring an additional device. The memory card mini speaker accepts both SD cards and USB flash drives, which gives users the ability to simply take along the mini speaker and the SD card and play their favourite music without the need of a computer or music playing device. The memory card reader function of mini speakers offers users greater options in portability for playing music while on the go.
---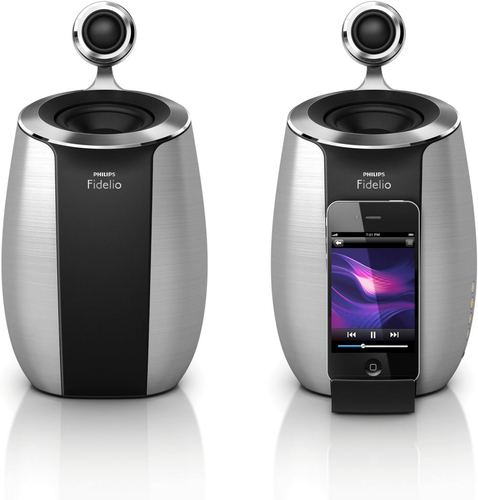 The most endearing aspect of mini speakers is the ability to easily transport them from place to place. Mini speakers feature a variety compact designs and form factors from streamlined sound bars to small mushroom shaped units that pop open to reveal miniature subwoofers. Mini speakers enable users to have all of the music and sound capability they need without having to lug around a bulky audio system, or simply rely on the inferior sound quality of a laptop computer or cell phone. As technology progresses, mini speakers continue to produce larger and higher quality sound while continuing to shrink in size.
---
How to Buy Mini Speakers on eBay
Mini speakers are a great way for music lovers to bring their favourite music along with them wherever they go. There is a large variety of mini speakers available on eBay, and buyers need only navigate to any eBay page and enter a specific keyword such as "mini speakers" into the search box to reveal the many great deals available. Buyers can compare many different styles of mini speakers along with pricing and shipping options offered by the various sellers. If buyers require more information about a particular product or additional photos, most sellers gladly respond to such queries in a timely fashion. Shopping for mini speakers on eBay allows buyers to sort through all of the latest styles and brands without having to waste time navigating from website to website.