A
food grinder
or mill makes an excellent addition to any household looking to create healthy, nutritious, and organic baby foods or other pureed items. These gadgets quickly turn steamed vegetables, fruits, meats, and even cereal into a form and texture that is safe for a baby to eat. When reviewing food grinders, parents should take into consideration the specific function of each, the included accessories or extras, and the cleaning process involved with each item. Understanding this information allows for a satisfying purchase that meets the needs and desires of both parents and baby.
| | |
| --- | --- |
| 1 | KidCo Babysteps Electric Food Mill |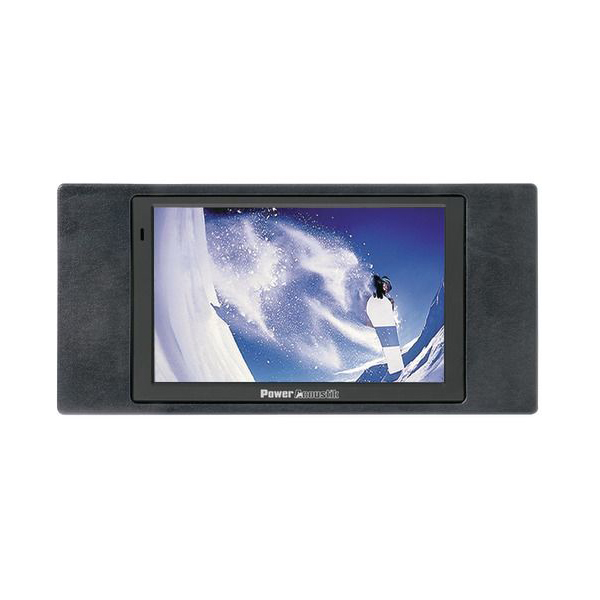 Designed for busy moms and dads wanting to feed their baby right, the KidCo Babysteps Electric Food Mill quickly and easily purees and blends a variety of foods with the touch of a button. The compact kitchen unit holds up to 473 ml of food, allowing users to make and store extras in the freezer for later consumption. The added blender attachment ensures that food mixes thoroughly prior to consumption. Fortunately, the KidCo Babysteps Electric Food Mill also comes equipped with a non-skid bottom to ensure the unit does not move around, fall over, or slide off the counter while in use. Finally, the unit, minus the motor, is completely dishwasher safe. This makes cleaning a fast and stress-free process.
---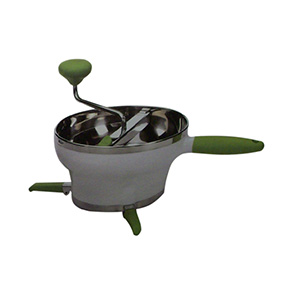 When it comes to introducing baby to a mixture of new food tastes and textures, many parents trust in the OXO Tot Baby Food Mill.. The food mill has three non-slip legs that provide secure placement over bowls and other dishes. The system also comes standard with three grinding disks that effortlessly remove seeds and skins from all foods, providing a healthy and child-friendly puree product. The spring-loaded lever allows for quick changing of the disks as well. The OXO Tot Baby Food Mill holds up to 2.17 l of food, thus making it a viable option for parents who enjoy the convenience of pureeing in bulk and storing the food for later consumption. For easy clean up, the whole unit is dishwasher safe.
---
| | |
| --- | --- |
| 3 | Béaba Babycook Baby Food Maker |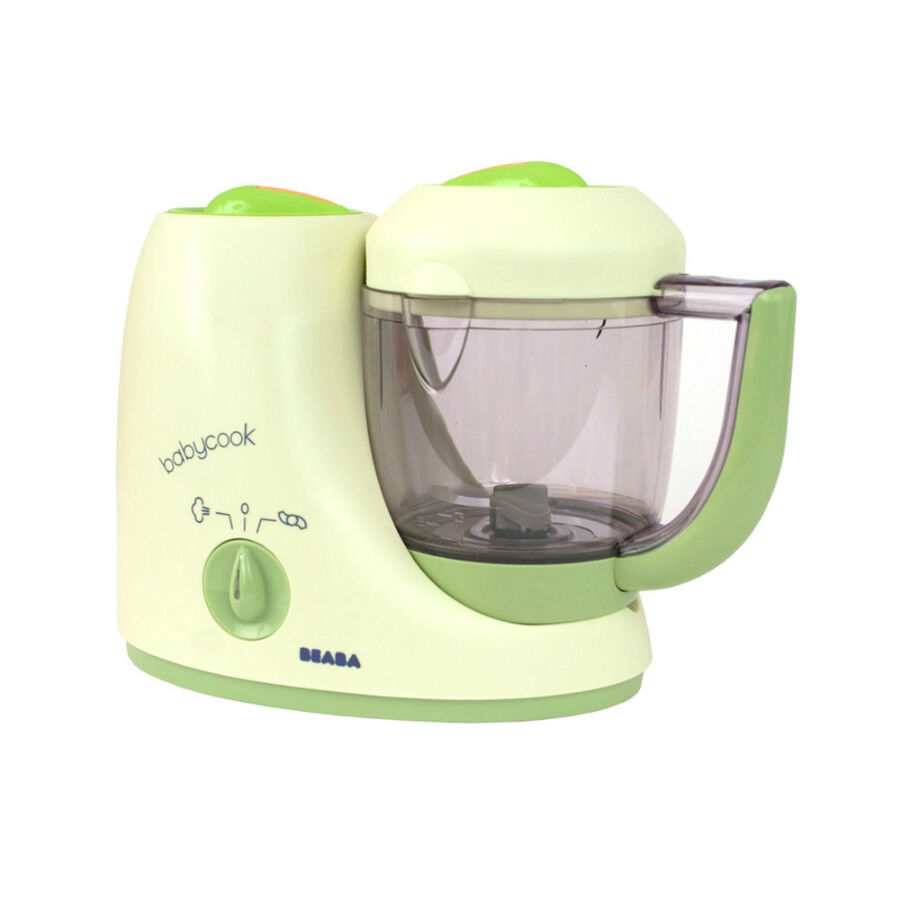 Highly rated for its ease of use and efficiency, the Béaba Babycook Baby Food Maker received the Juvenile Products Manufacturers Association (JPMA) Innovation Award in 2008 and continues to sustain high accolades from parents today. The compact unit prepares fresh meals in a matter of minutes. It quickly defrosts, steams, and blends items to perfection, all while preserving the vital nutrients and flavours of the food. When it comes to safety, the Béaba Babycook Baby Food Maker is completely free of BPA, lead, and phthalate. The 591-ml bowl is also dishwasher safe for easy clean up.
---
| | |
| --- | --- |
| 4 | Munchkin Fresh Food Grinder |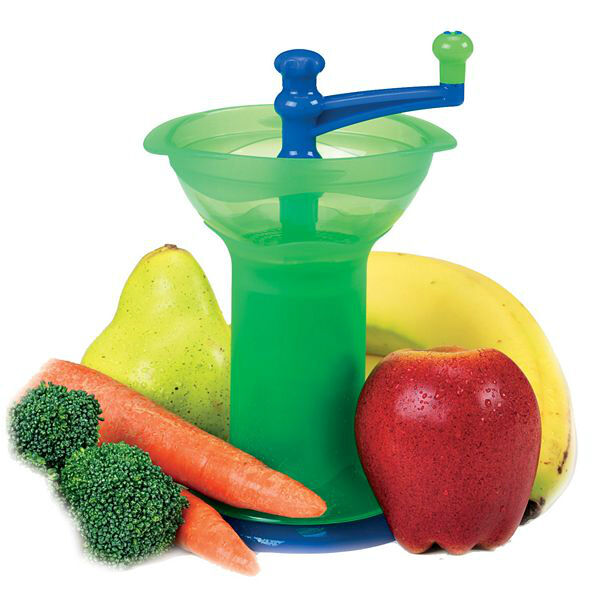 Munchkin,, a well-known manufacturer of baby items for parents, stands up to its reputation with the top-rated Munchkin Fresh Food Grinder.. The grinder is completely manual and therefore requires no batteries or electricity. This makes it a viable option for parents who are often on the go. It is capable of grinding a large selection of steamed food, including vegetables, with ease. The stainless-steel blades resist wear and are also dishwasher safe. As an added bonus, each Munchkin Fresh Food Grinder comes with a booklet of simple-to-follow recipes.
---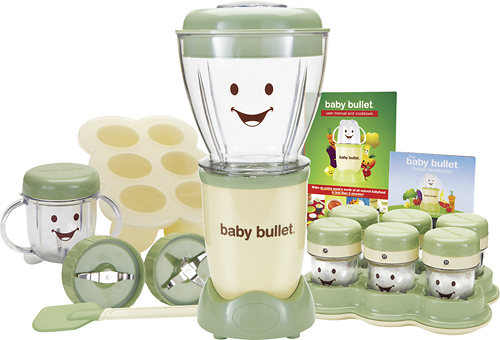 The Baby Bullet,, created by the same maker of the Original Magic Bullet,, functions to blend foods into a baby-safe puree in a matter of seconds. The bullet functions using twist-and-push technology and therefore requires no manual grinding or milling. The system comes with two sizes of bullet cups for added versatility. The snack-sized cup holds approximately 350 ml, while the larger one holds around 950 ml. When it comes to safety, the high-impact glass of the Baby Bullet does not shatter if dropped. The unit also contains no BPA or phthalates. Finally, the Baby Bullet rinses clean in warm, soapy water in a matter of minutes.
---
How to Buy Food Grinders and Mills
Food grinders and mills provide the peace of mind many parents are looking for when it comes to ensuring their child is receiving the healthiest food possible. Researching and purchasing a food grinder or mill is simple on eBay. Begin your search by entering a few key words of what you are looking for into the search box found on any page. Once you find a food grinder or mill that interests you, review the item and take into consideration the notes left by the sellers and any pictures provided. You should also review the seller's overall feedback score prior to purchase.