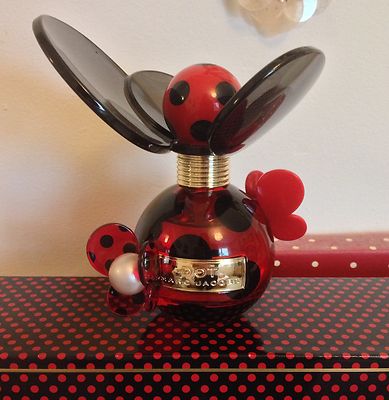 Fragrance Gifts For Her
When it comes to the Christmas season there is nothing more frustrating than trying to pick the perfect gift for that special someone! Whether it be a girlfriend, your mother or your sister it is always difficult trying to pick a present they will love. But fear no more as I have a solution... a fragrance! forget diamonds a purfume is a girls best friend, we go crazy for the latest designer scents & gift sets. Here are the top 5 fragrance gifts us girls go mad for during the festive season:

1. Marc Jacobs Dot Gift Set (Around £53) - Shaped like a ladybird with a floral/vanilla scent, this gift set is complete with a body lotion & shower gel. Perfect for any girl who is creative & fun.

2. Jimmy Choo Gift Set (Around £49) - A luxurious bottle for a girl who loves a bit of glamour. A warm & exotic scent makes it a gorgeous fragrance for the evening,

3. Marc Jacobs Daisy Gift Set (Around £58) - This adorable gift set is complete with the fragrance, a small purse version & a body lotion. With a floral & fresh scent, it is girly & cute.

4. Juicy Couture Viva La Juicy Gift Set (Around £35) - With an exotic scent this fragrance is perfect for a party girl. This glamorous set is complete with a body lotion for that extra touch.

5. Estée Lauder Modern Muse Gift Set (Around £45) - A sophisticated fragrance for a stylish girl with confidence. The floral scent is gorgeous & the set includes a body lotion.