Whether for business or personal use, webcams make it easy for people to connect with others remotely by video. Webcams are usually cheaper than standard video cameras. Some laptops and computers have built-in webcams, but the quality of these cameras is not always that great. A freestanding webcam connects to just about any computer and gives the user the freedom to reposition the camera as needed. Additionally, most webcams offer higher quality video and audio recording capabilities, allowing a user to to talk with someone via video chat or with several people via a video conferencing. When shopping for a freestanding webcam, shoppers should take the time to learn about the top models and their features so as to find one that best meets their needs.
| | |
| --- | --- |
| 1 | Microsoft LifeCam Cinema |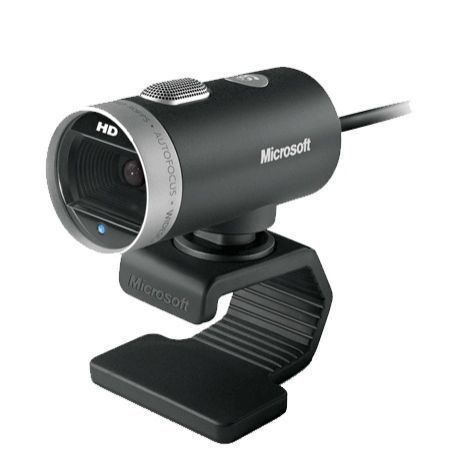 The Microsoft LifeCam Cinema does more than a standard webcam. It records video in 720p HD and has digital audio with a noise cancellation feature. Autofocus, TrueColour, and ClearFrame technology reduce blurring and graininess while producing bright and vibrant colours that are true to life. With an aluminium body and a flexible stand, the Microsoft LifeCam Cinema allows the user to attach it any notebook or desktop computer. With its high quality recording capability and versatility, this freestanding webcam works well for video conferencing and with video chat programmes such as Skype and Windows Live.
---
| | |
| --- | --- |
| 2 | Logitech QuickCam Orbit AF |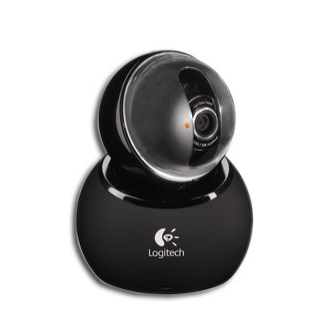 The Logitech QuickCam Orbit AF has a futuristic look with several features unique to its design. A 23 cm extension rod attaches to the camera. This rod allows the webcam to move up and down as needed to track the user's face. This means that a user no longer has to sit still directly in front of the camera. Rather a user can move around naturally without worrying about his face falling out of frame or causing motion blur. This camera is simple to use because the onboard software does all the work. The camera's high-precision autofocus, RightLight2 technology, and RightSound technology ensure clear video and audio recording.
---
| | |
| --- | --- |
| 3 | Creative Live! Cam Chat HD |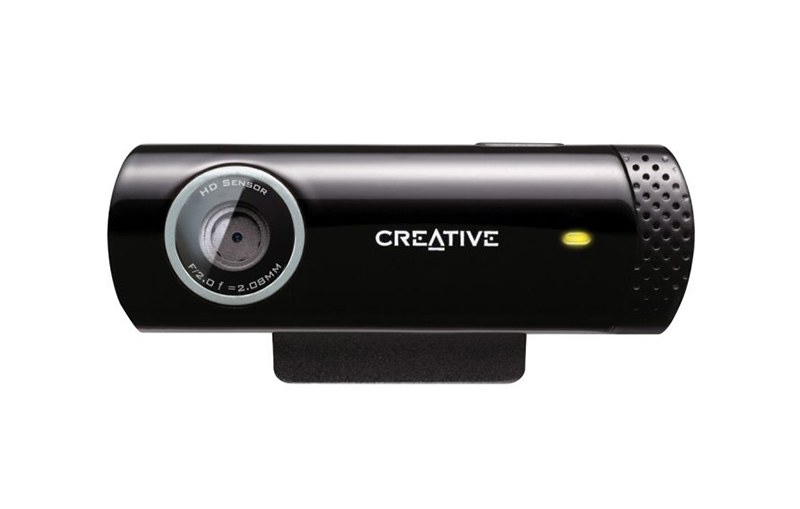 Creative Labs designed the Creative Live! Cam Chat HD to make video chatting and the creation of high quality videos, simpler. Featuring plug-and-play technology, the webcam is ready to use as soon as it connects to the computer. The Live! Central 3 Lite software allows a user to upload her videos to her favourite social networking sites with just one click. The touch-friendly interface makes sharing and recording photos and videos fast and easy when using the webcam with a touchscreen computer. The webcam captures 5.7-megapixel photos, records HD 720p videos, and has a built-in, noise-cancelling microphone to reduce background noise and record crisp audio.
---
| | |
| --- | --- |
| 4 | SANOXY USB 6 LED PC Webcam Plus Night Vision |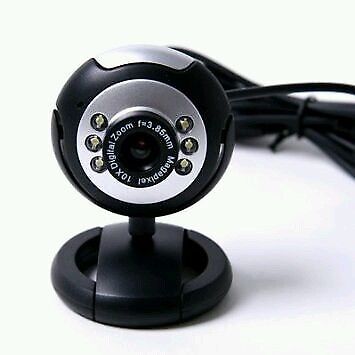 Many webcams struggle in the dark or low light situations. The SANOXY USB 6 LED PC Webcam Plus Night Vision uses six LED lights to illuminate the subject, making nighttime recording possible. This night vision webcam features built-in image compression, automatic white balance, automatic colour compensation, and manual focus. These features give the user control over image quality. Featuring USB 2.0 and plug-and-play technology, this webcam is ready to go as soon as one plugs it into a computer.
---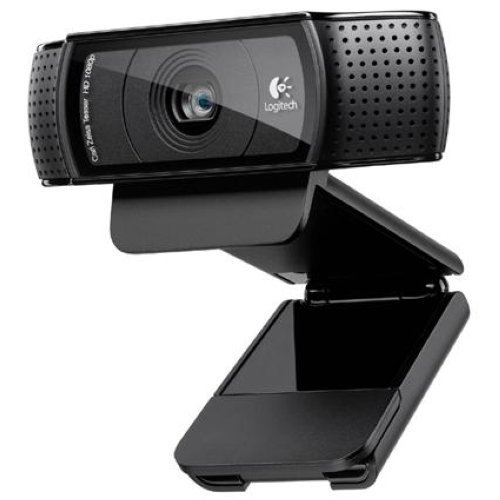 With the Logitech HD Pro Webcam, a user can easily upload his video footage to social networking sites such as Facebook and YouTube. The webcam features full HD video recording in 1080p, H.264/MPEG-4 video compression, Logitech Fluid Crystal Technology, and dual microphones for detailed audio and video at any time. It is compatible with Skype and allows users to video chat in full HD as well. With other video messaging services, the webcam records in 720p resolution. This Logitech webcam has a tripod-ready base for standing on its own or a clip base compatible with most laptops and desktop computers.
---
How to Buy Freestanding Webcams on eBay
eBay offers a large selection and several great deals on freestanding webcams. Use the basic search feature by entering keywords into the search box that describe the webcam you need. Narrow the results by selecting options such as brand, features, and the condition of the device. Specify a price range to find a webcam that best fits your budget. Before making a purchase, be sure to read the description of the webcam and view the photos to make sure it is the webcam you want. High-quality freestanding webcams allow users to record true-to-life videos for much less than a standard video camera. Additionally, they are easy to install. Most webcams are ready to use straight out of the box.