A personal video recorder (PVR) allows users to record television programming to watch at a later date. The
HD PVR
allows users to record programmes in high definition so no quality is lost. PVRs also make it possible to pause and rewind live television so viewers do not have to miss a second of their programme. Most PVRs come with Freeview tuners, so viewers have access to hundreds of free standard and HD channels through the device. For those who watch television regularly, a PVR is a must-have for a home theatre system. When purchasing a new PVR, shoppers must take the time to examine the top models and their features to find the one that works best for their viewing needs.
The Icecrypt T2400 comes standard with a 1 TB hard drive that holds up to 250 hours of HD video or 500 hours of standard video recording. Options for a 500GB hard drive or 2 TB hard drive are available for those who need more or less space. Equipped with a Freeview tuner, users have the ability to pause and rewind live television programming. It includes a USB port, so users have the ability to move their recordings to a USB drive and free space on the PVR's hard drive for new recordings. The PVR has the ability to record three programmes simultaneously, and automatically displays a banner if there is a scheduling conflict, so users can easily choose which ones to record and which ones to skip. The bright menu is easy to navigate and has an attractive design.
---
The Humax HDR-FOX T2 has a 500 GB hard drive that stores up to 125 hours of HD video or 250 hours of HD video recording. With twin tuners, users can watch regular television on one channel while recording a programme from another channel. Users can also buffer the programme for up to two hours so that they can start from the beginning while it continues to record the rest of the programme. Equipped with an HDMI socket, viewers get to enjoy high definition sound and video. It also has a USB socket for users to stream media from another device through the HD PVR. Because it is a Freeview tuner, users get to watch free HD channels as well as their existing channels all through the Humax PVR.
---
The Panasonic DMR-HW220 personal video recorder has a 1 TB hard drive that allows users to store up to 259 hours of HD video or 518 hours of standard video. With 1080p upscaling, users can improve the quality of their standard definition programmes. In addition to twin Freeview tuners, this PVR has built-in Wi-Fi connectivity that allows users to connect and stream Netflix, BBC iPlayer, YouTube, and more right from the set top box. In addition to a display that shows three hours of programming at once, users can select a programme to read a short synopsis. With the twin tuner, users have the ability to switch back and forth between two programmes recording simultaneously without having to worry about interrupting the recording process.
---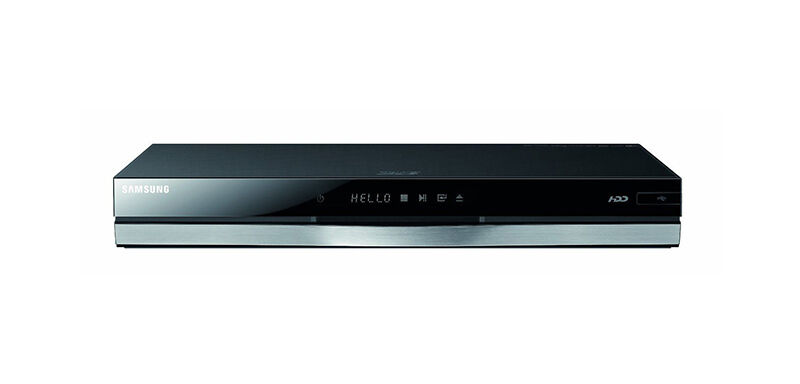 The Samsung BD-E8500 is more than just a PVR; it is a Blu-ray disc player as well. While its design is a bit larger than other PVRs or Blu-ray players, it comes with several features that the other devices do not. Firstly, it has a 500 GB hard drive for recording 124 hours of HD content or 199 hours of standard definition content. With built-in Wi-Fi, users have access to Samsung's Smart Hub portal where they can download additional content, apps, and even browse the web. Additionally, viewers have access to hundreds of free programs On Demand. With twin tuners,, viewers have the ability to record two shows while watching a third simultaneously. Picture quality is impressive for both Blu-ray playback and Freeview programming.
---
| | |
| --- | --- |
| 5 | Humax YouView DTR-T1000 |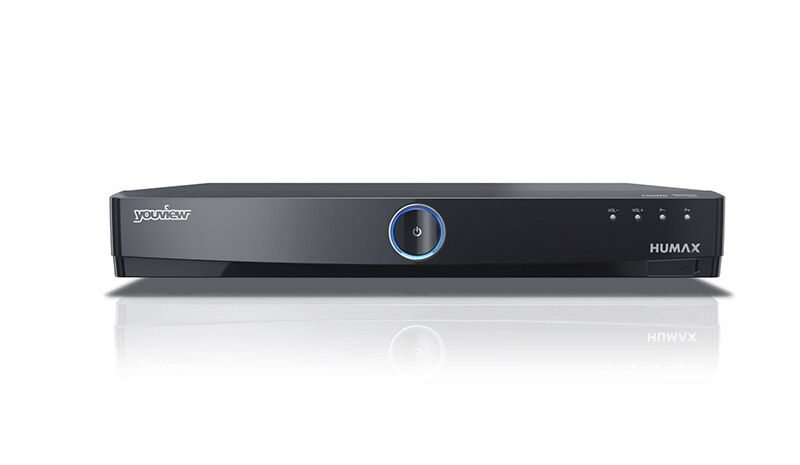 The Humax YouView DTR-T1000 comes in a 500GB and 1TB option, so users can decide how much space they need and how much they want to spend. Because it uses the YouView platform, this PVR allows users to access regular Freeview programming as well as an On Demand programming for BBC, ITV, and the other main channels. Users can choose to record one episode or the entire series. Filters make it easy to navigate the PVR's menu by allowing users to only show programmes they have yet to watch. With its sleek design, it fits in with the rest of the devices in a home theatre system.
---
How to Buy an HD PVR on eBay
eBay offers a large selection of HD PVRs of all models in new and used condition. Browse through the listings to find the PVR that has the features you want or perform a keyword search to locate a specific model. When shopping on eBay, be sure to read the item description and view photos to make sure that the PVR is in good condition and has all of its parts. For better value, look for used PVRs or sellers that offer free postage and packaging. People no longer have to worry about missing their favourite programmes with a PVR. With the ability to record, pause, and rewind channels as well as access on demand programming, users can take their television viewing to a new level.