Hard disc drive tray caddies
house single or multiple hard drives inside or outside a laptop or desktop computer. They facilitate more hard drives than is otherwise possible in PC allocated drive bays. They therefore maximise hard drive storage, making them ideal for those who need more space, or for those who manage large-scale data on a regular basis. Hard disc drive tray caddies help protect data by absorbing computer vibration, and sometimes enable users to change hard drives without needing to disassemble the drive with screws. Potentially, they also facilitate independent drive cooling and higher speed data transfer. Customers can shop on eBay for compatible HDD tray caddies that can transform the way they store internal and external data.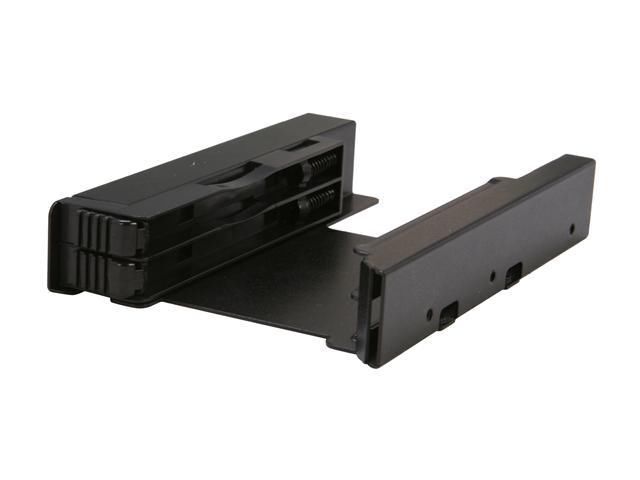 The Icy Dock MB082SP is an Ez-Fit Pro Dual hard drive adapter. It supports both SATA and IDE hard disc drives (HDD), and solid state drives (SSD). Customers can adapt their 6.4 cm laptop hard drives for use in 8.9 desktop drive bays. The caddie can convert a single drive bay into a double drive bay, doubling storage space without taking up additional room. The caddie offers a tool-free way to install and uninstall hard drives. The unit secures to the drive bay slot with a spring loaded mechanism, and allows easy and quick drive ejection, changeover, and installation. The Icy Dock black metal caddy protects the hard drive with vibration-reducing capabilities, and is perfect for RAID configured hard drives.
---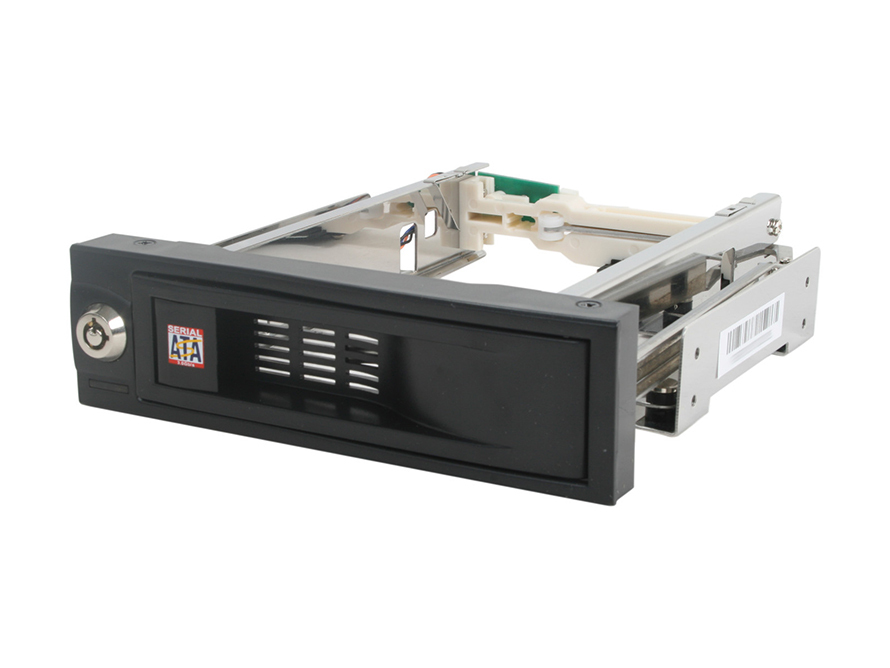 The Rosewill RX-C525 is a trayless rack adapter that fits in a standard 13.3 cm drive bay to house a single 8.9 cm SATA hard drive. This model allows users to quickly change or replace drives without tools, and to hot swap drives without having to remove the computer case. It includes a dual LED that indicates both power and disc activity, and has a built-in security lock. It is made from stainless steel with a front cooling vent.
---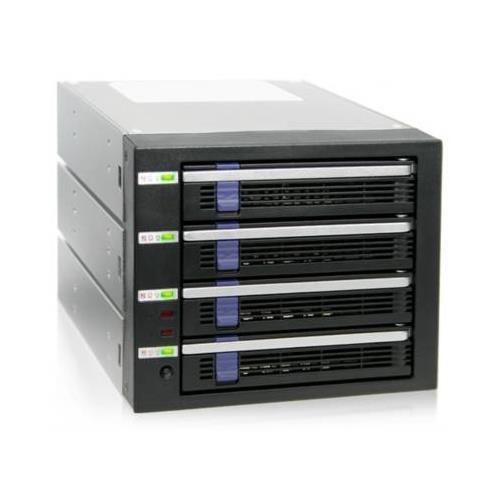 The Icy Dock MB454SPF-B is a backplane multi-drive module that accommodates four RAID-enabled 8.9 cm SATA hard drives. Its space-saving feature fits four drives while occupying only three bays. This Icy Dock model focuses on industrial strength robustness and mass storage, making it ideal for use as a network server. As in previous models, it has an interchangeable EZ-tray and facilitates hard drive hot swapping. This mass storage device has a full aluminium body and incorporates a sophisticated cooling system. The front of the data cage has LED indicators to alert users to fan failure and drive power issues, whilst the rear has a high temperature warning alarm.
---
| | |
| --- | --- |
| 4 | StarTech Removable 2.5-Inch Enclosure |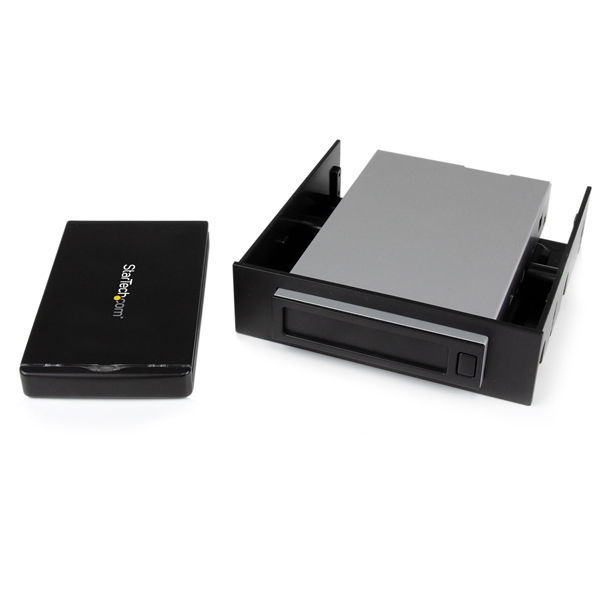 The StarTech Removable 2.5-inch Enclosure is a backup system mobile rack that provides users with the ability to access and hot swap drives from front computer bays without removing the case. With the applicable drives, the enclosure supports theoretical data transfer speeds up to 5 Gbps. The durable housing protects inserted hard drives and users may secure them with a lockable front door. Customers have the option to use the enclosure as an internal or external device. When operated externally, it is comparable to any standard USB 3.0 external hard drive. It is suitable for those with heavy data transfer requirements who need removable HDD backup storage solutions, and for those who need the option of user portability.
---
| | |
| --- | --- |
| 5 | Thermaltake ST0020U Enclosure |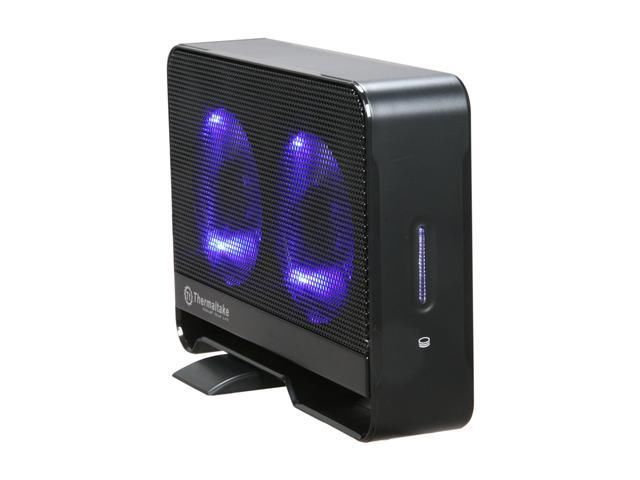 The Thermaltake ST0020U Enclosure is a USB 3.0 powered external drive housing unit that offers active cooling for SATA I, II, and III HDD and SSD hard drives of up to 3TB. Depending on installed drives, the enclosure enables a data transfer speed of up to 5Gbps. The black enclosure comprises both steel and plastic components, and sits upright on the desktop. This is not a tool-free unit and customers need a screwdriver to remove and install hard drives. The enclosure includes two super quiet 80mm LED-lit fans. It is backwards compatible with USB 2.0.
---
How to Find HDD Tray Caddies on eBay
You may wish to search
eBay
for high quality HDD tray caddies such as the "
Rosewill RX-C525
". When you have found your preferred item, look for similar listings to make any necessary side-by-side comparisons. Read all given information, including terms of sale and returns policies. Verify that your seller has a customer feedback score of at least 99 per cent. With its large virtual footprint, storage space is an obvious casualty of high definition media. New ways to store the ever-bulging chunks of data remains a constant challenge for hardware developers. Hard drive tray caddies can support large-scale file handling and can keep your data supremely safe in the process.